No matter how much rest and relaxation I get over a weekend, when Monday comes, I feel like I always have a tough time kicking it into gear. I wonder if there has been any scientific research done on the physical affects of Mondays?
I knew I'd feel like a slug bug today after a weekend that consisted of lots of heavy, not the best for me, food (think fried chicken, tacos, movie theater popcorn, lots of homemade marshmallows). My body was craving something fresh and crisp in a serious way.
To pick me up, dinner tonight was this tasty Asian Quinoa Salad filled with crunchy veggies—a light, fresh, meat-free salad that won't leave you bored after a few bites.
I'll definitely be making it again to keep in the fridge for lunches throughout a busy week. I can also see myself making it as a side dish at a party because it meets a range of dietary guidelines; it's vegetarian, vegan, and gluten-free (if made with tamari rather than soy sauce).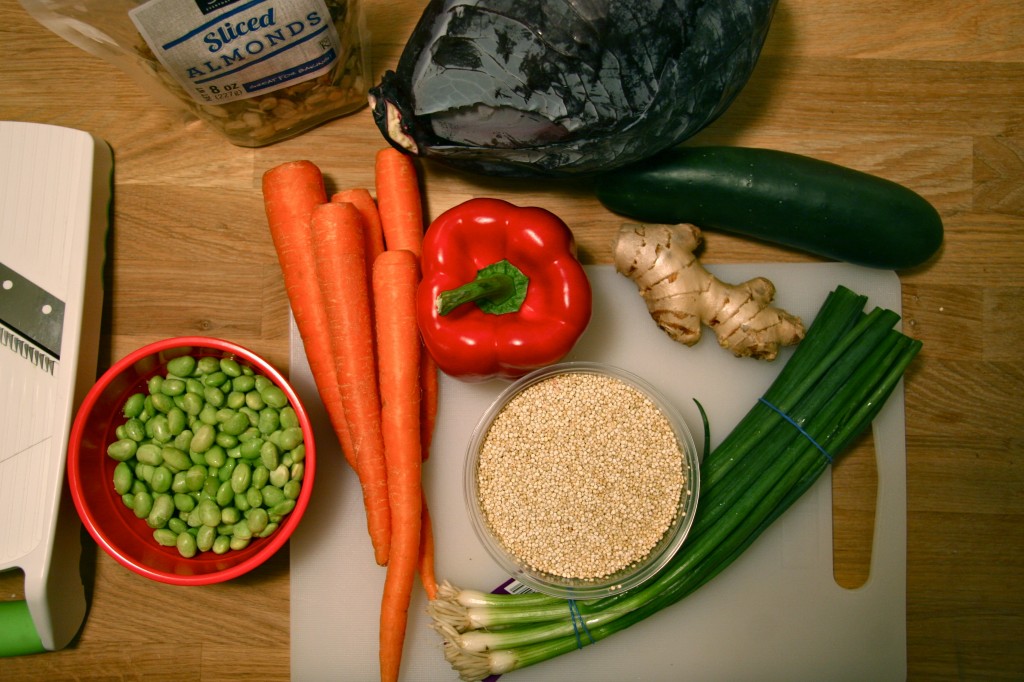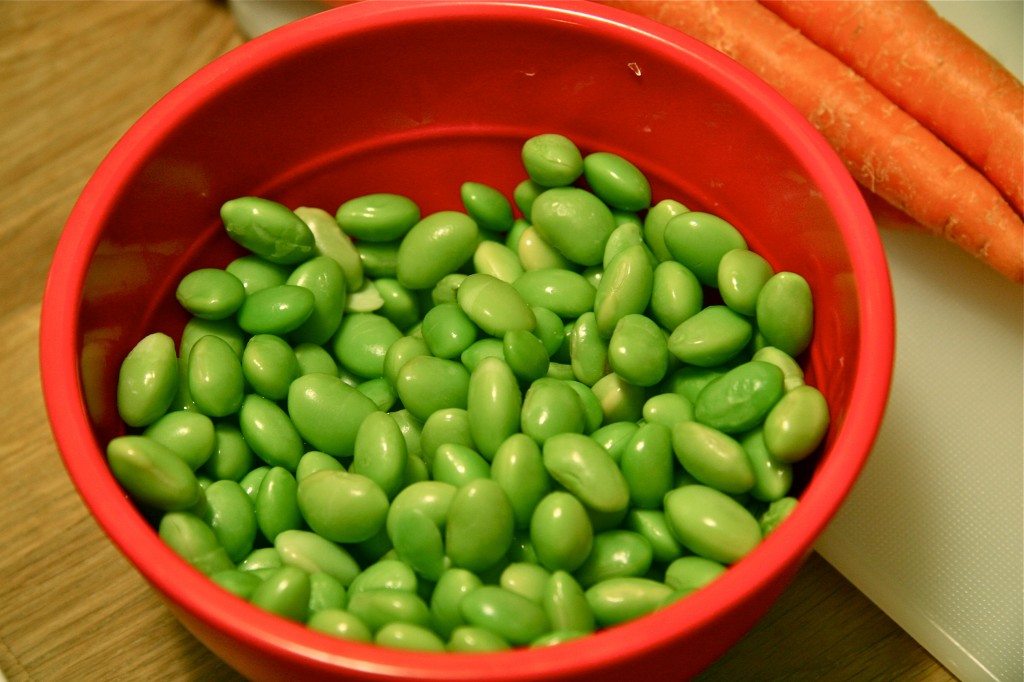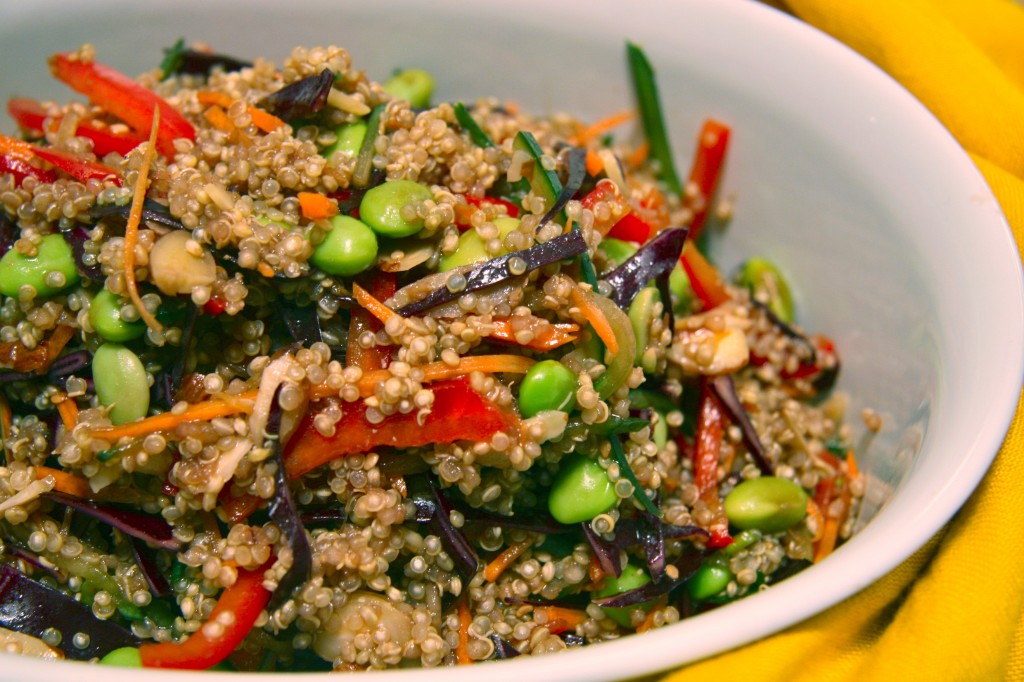 asian quinoa salad
Author:
Prep time:
Cook time:
Total time:
Ingredients
1 cup quinoa
2 cups water
1/4 teaspoon salt
1 cup chopped red cabbage
1 cup shelled and cooked edamame
1 red bell pepper, chopped in thin strips
1/2 cup shredded carrots
1 cup shredded or diced cucumber
1/2 cup sliced almonds
1/4 cup low sodium soy sauce or tamari sauce
1 tablespoon sesame oil
1 tablespoon rice vinegar
2 tablespoons chopped green onion
1 tablespoon sesame seeds
1/4 teaspoon grated fresh ginger (dried will work fine too)
1/8 teaspoon red pepper flakes
Salt and black pepper, to taste
Instructions
Add water, quinoa, and salt to a medium saucepan and bring to a boil over medium heat. Boil for 5 minutes. Turn the heat to low and simmer for about 15 minutes, or until water is absorbed. Remove from heat and fluff with a fork.
Place the quinoa in a large bowl and add the cabbage, edamame, red pepper, carrots, cucumber, and almonds. Set aside.
In a small bowl, whisk together the soy sauce, sesame oil, rice wine vinegar, green onions, sesame seeds, ginger, red pepper flakes, salt, and pepper.
Pour the dressing over the quinoa salad and stir to combine. Enjoy at room temperature or chilled.