Prepare yourself. My cuisinerd level is about to rise.
I recently came to the realization that I read cookbooks like most people read novels.  I'll grab a cookbook and read it cover to cover in one sitting, hanging onto every word, every ingredient, every step of every recipe—from the prologue to the epilogue. But, give me the latest New York Times best selling novel? I'll make it ¾ of the way through, and that's if I think it's really good. I'd never make it in a traditional book club. When it came to talk about the last few chapters, I would suddenly have to fake receive a phone call and sneak out the back door.
My latest read was earlier this week after I made the Asian Quinoa Salad. The health bug bit me and I picked up the latest from Giada de Laurentiis, Feel Good Food. After a few pages, I knew this would be a staple on my cookbook shelf for all times when I'm craving something light and healthy that doesn't taste like birdseed.
Giada developed this Brown and Wild Rice with Brussel Sprouts recipe as a vegetarian, gluten free stuffing for a Thanksgiving meal, but says she started making it more regularly after loving the nutty combination of the brown and wild rice. Because I love mushrooms and brussel sprouts so much, I up'd the amount I added of each (reflected in the below recipe).  This would make a nice side dish at a dinner party, or an easy weekday lunch or dinner.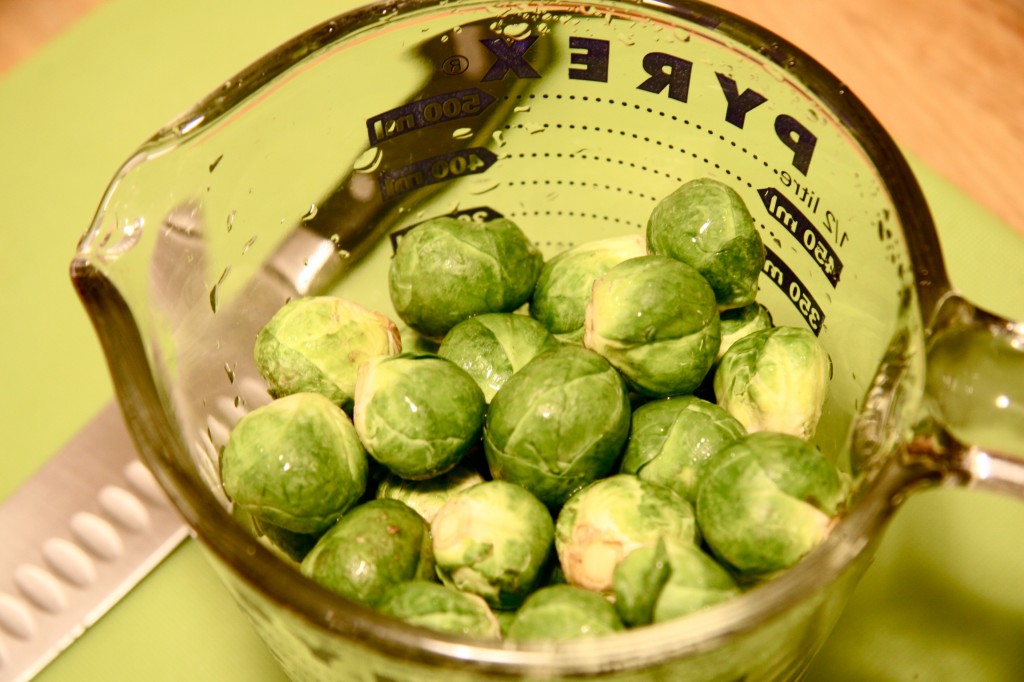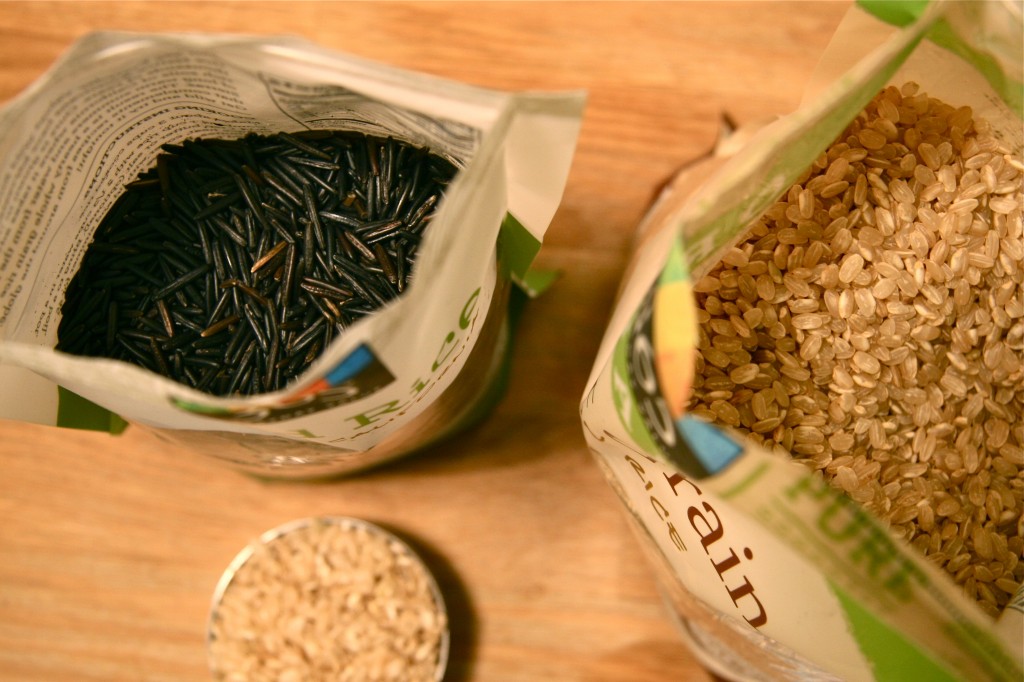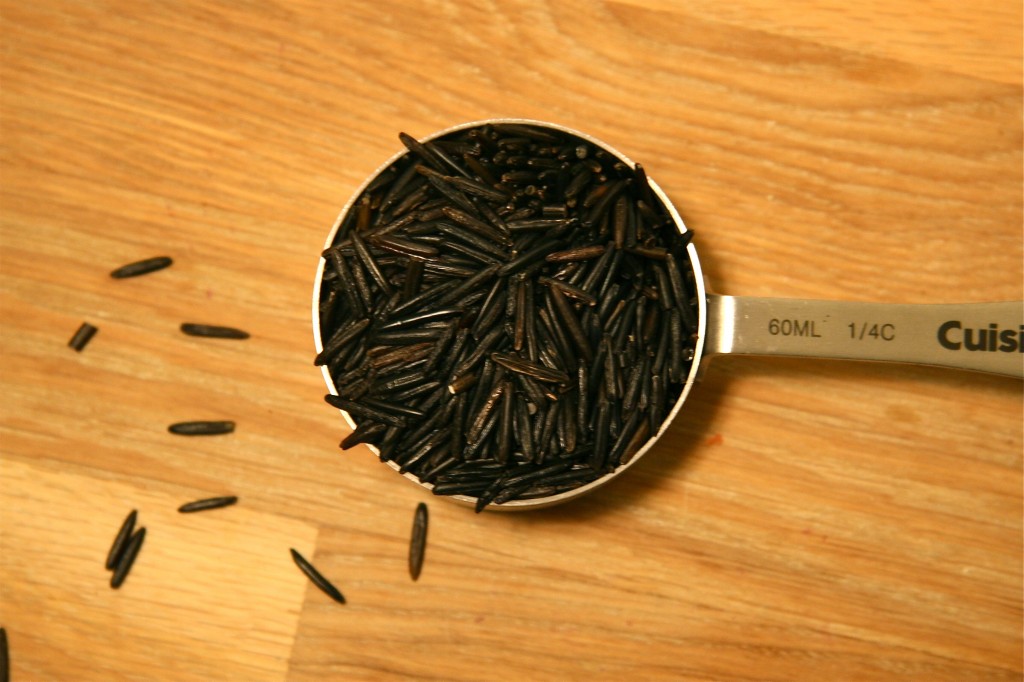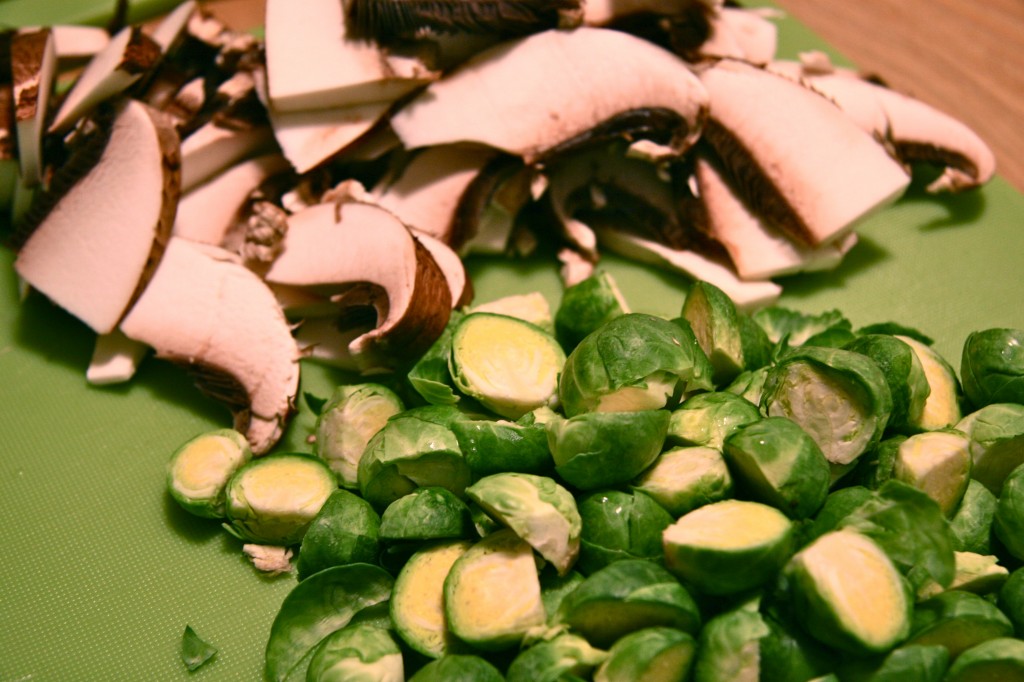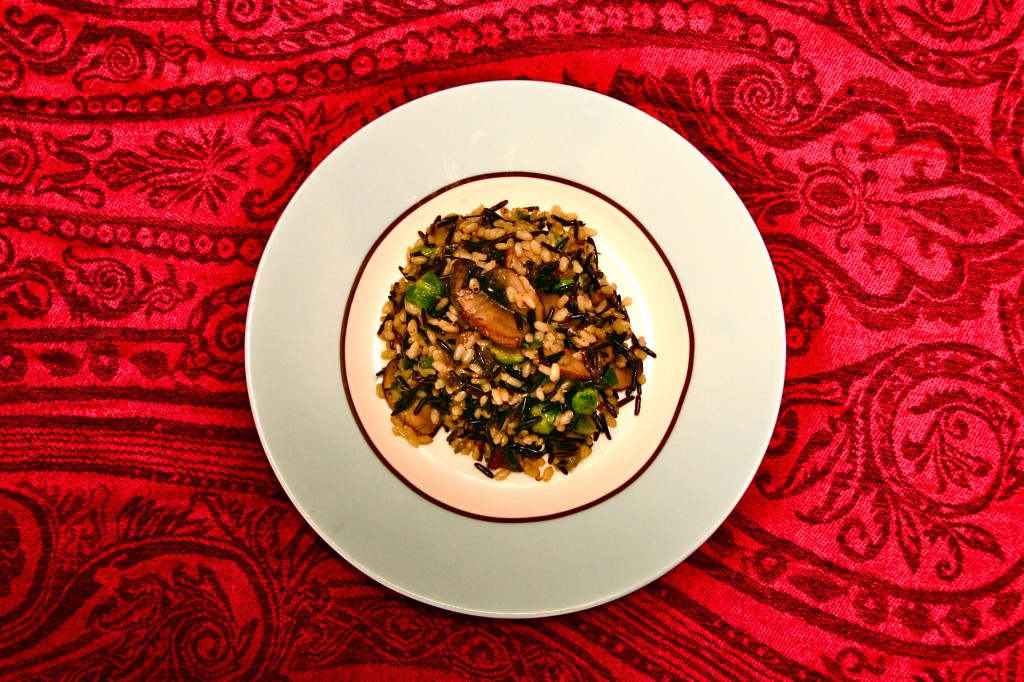 brown and wild rice with mushrooms and brussel sprouts
Recipe Type
:
dinner, vegetarian, side
Author:
Prep time:
Cook time:
Total time:
Ingredients
2 cups low sodium chicken broth (or vegetable broth if you would like to keep the dish vegetarian)
¼ cup water
1 ½ tablespoons chopped fresh thyme
¾ cup short-grain brown rice
¾ cup wild rice
2 tablespoons extra-virgin olive oil
1 cup frozen pearl onions, thawed
2 large portobello mushrooms, thinly sliced
1 ½ cups brussel sprouts, sliced in half if small and quarters if large
salt and pepper, to taste
¼ cup toasted hazelnuts, coarsely chopped (optional)
Instructions
For the rice: In a heavy saucepan or Dutch oven, bring the broth, ¼ cup water, and the thyme to a boil. Add the brown rice and wild rice. Cover the saucepan and lower the heat and simmer until the rice is tender but still chewy, about 30 minutes. Turn off the heat and allow the rice to stand for 10 minutes. Fluff with a fork.
For the vegetables: Meanwhile, in a large nonstick skillet, heat the oil over medium-high heat. Add the onions and season lightly with salt and pepper. Cook, stirring occasionally, until light golden, about 5 minutes. Add the mushrooms and cook until softened, about 8 minutes. Add the brussel sprouts and cook until tender, about 5-8 more minutes. Season with salt and pepper to taste.
Transfer the vegetable mixture to the saucepan of cooked rice. Add hazelnuts if desired. Toss until all the ingredients are mixed. Serve warm or at room temperature.