I promise you'll be shocked at how quickly you can have a glass of homemade Irish Cream on your coffee table. This creamy, vanilla treat with just enough of a whiskey bite is perfect over a few ice cubes or splashed into coffee. St. Patrick's Day being right around the corner, you can mix up a batch of this and clink glasses with all your Irish friends (hint: Me! Me! Even if making homemade Irish Cream is the closest thing to Irish I'll ever be…).
Since I first realized I could make Irish Cream at home, I've bottled some for the boys in my life to accompany Christmas gifts, I've made a batch for a ski weekend with friends (where it was likened to sipping an adult vanilla milkshake), and I've had some leftover each time to keep in the refrigerator for a cold winter's night (liquid dessert!).
Once you get the ingredients, sipping on a glass of homemade Bailey's is just five minutes and a blender away. How fun is that?
Sláinte!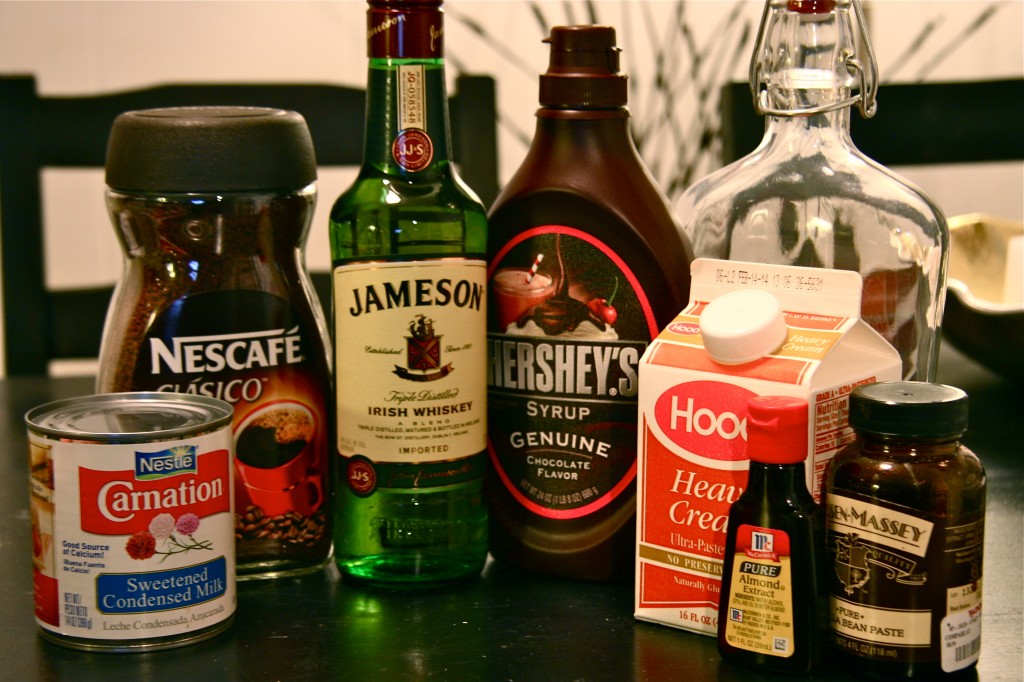 homemade irish cream (baileys)
Author:
Prep time:
Total time:
Ingredients
1 ¾ cup heavy cream
1 ¾ cups Irish Whiskey (such as Jameson's)
14 oz. can of sweetened condensed milk
2 tablespoons chocolate syrup
1 ¼ teaspoon vanilla extract or vanilla bean paste
1 teaspoon instant coffee or instant espresso
¼ teaspoon almond extract
Instructions
Combine all ingredients in a blender and blend on high for 30 seconds. Feel free to taste and adjust flavor to your liking.
Transfer to tightly sealed containers and refrigerate. Shake well before enjoying! (Will keep for up to 2 months – I am basing mine off of the heavy cream expiration)