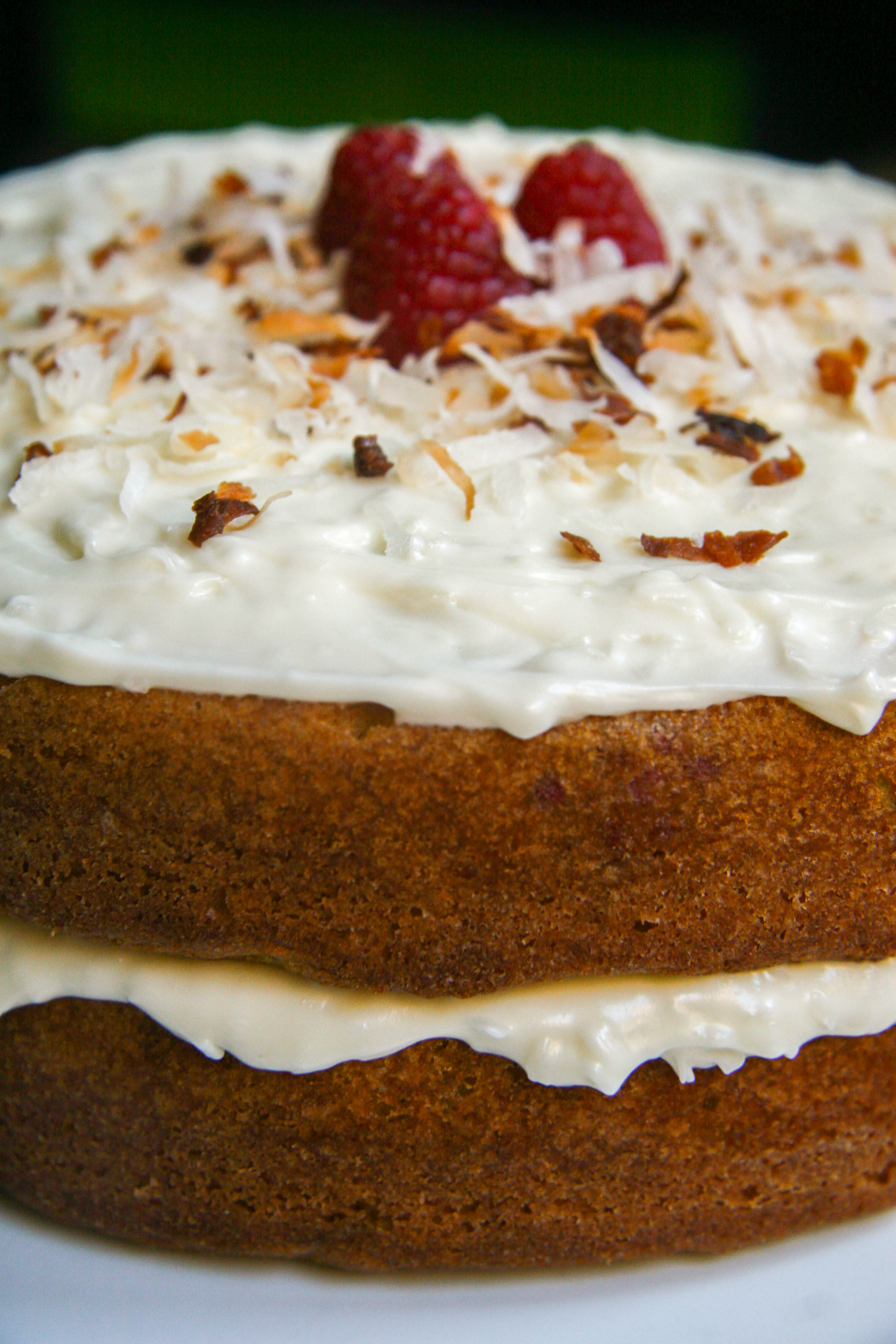 Light, moist buttermilk layers dotted with fresh raspberry bursts and swirled with lime zest; all topped with tropical coconut cream cheese frosting.
I'm pretty sure the red-eye home from sunny California last night made me crazy this morning. I mean, after indulging on SoCal treats like tacos, churros, baseball game fare, and a delicious key lime pie made by Greg's cousin (to the entire family, we are so grateful!), I should've immediately banished all junk, hit the grocery store, and stocked up on every single green, crunchy vegetable available in preparation for a string of signature "post-vacation detox" salads.
Instead—in my red-eye haze—I made this Raspberry Lime Buttermilk Cake with Coconut Cream Cheese Frosting. I had most of the ingredients staring at me in the fridge; sad we had left them for the palm trees and Hollywood glam of the west coast. What was I supposed to do?
The layers of this cake are incredibly moist because of the buttermilk, and in every other bite you get juicy, tart bursts of raspberry with a citrusy lime undertone. The raspberries could easily be swapped out with any other berry you have on hand. In the past I've made it with diced strawberries and Greg and I enjoyed it unfrosted as a breakfast cake. In this case, I decided to layer it with coconut cream cheese frosting for a rich, sweet taste of the tropics—and one last bite of vacation.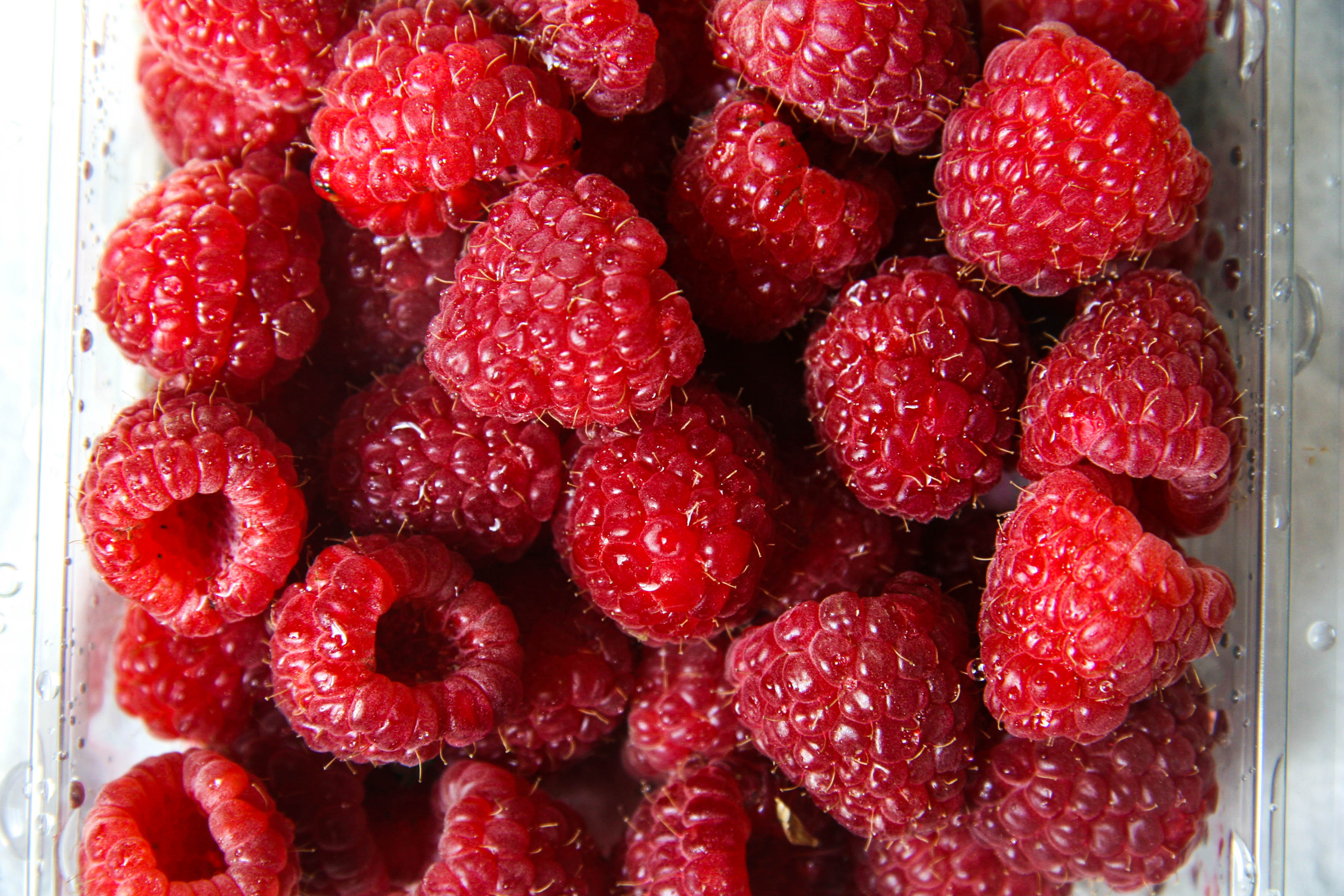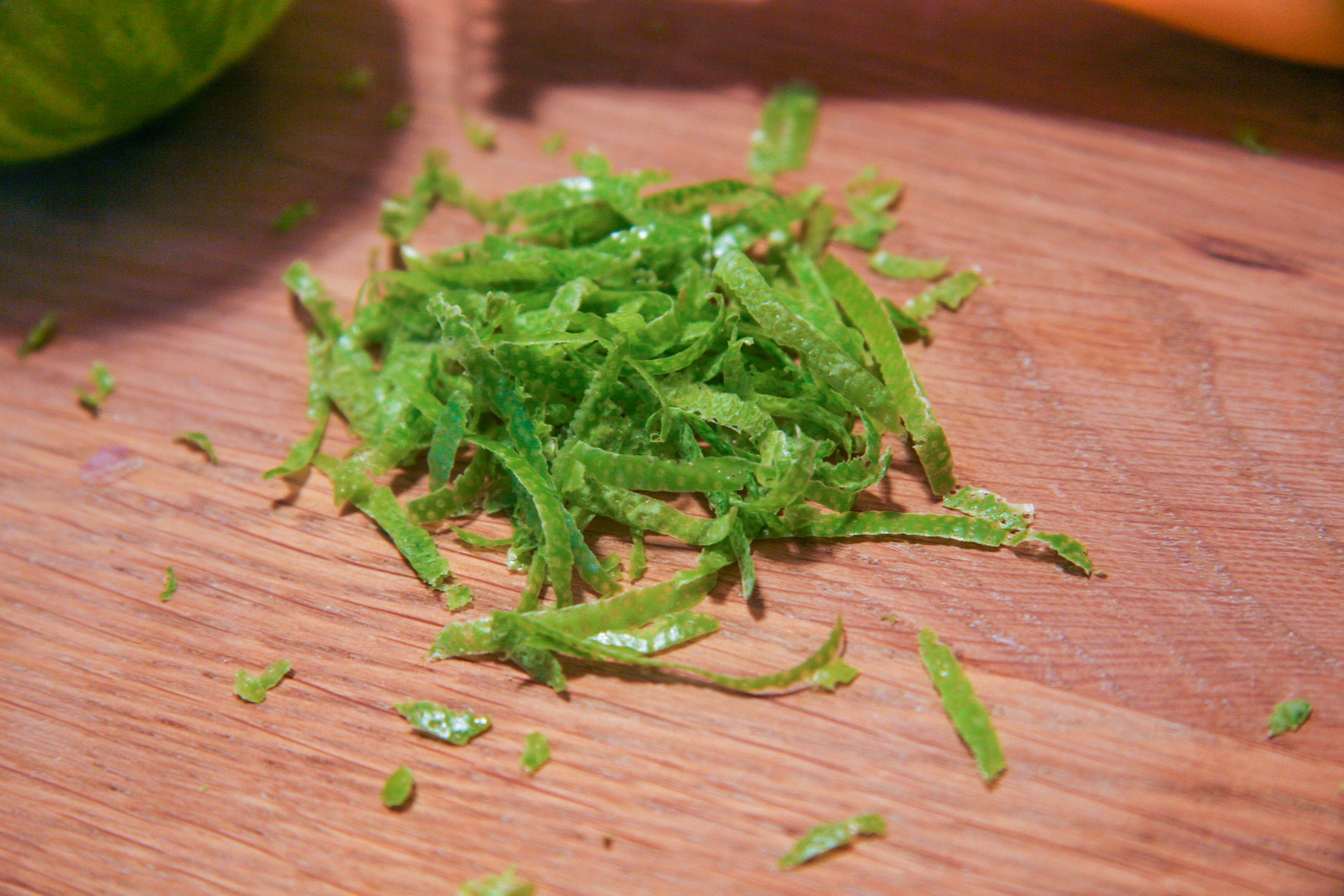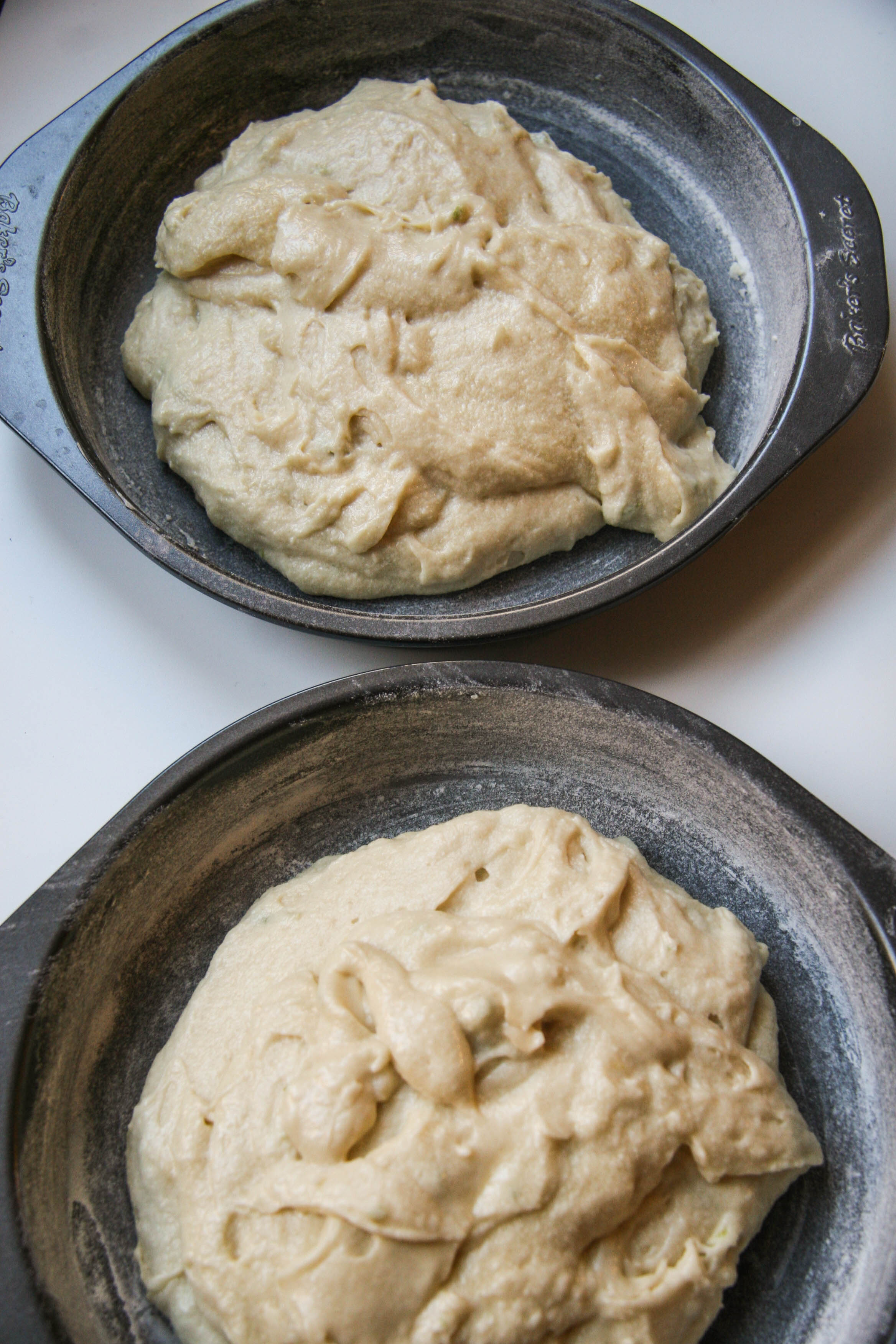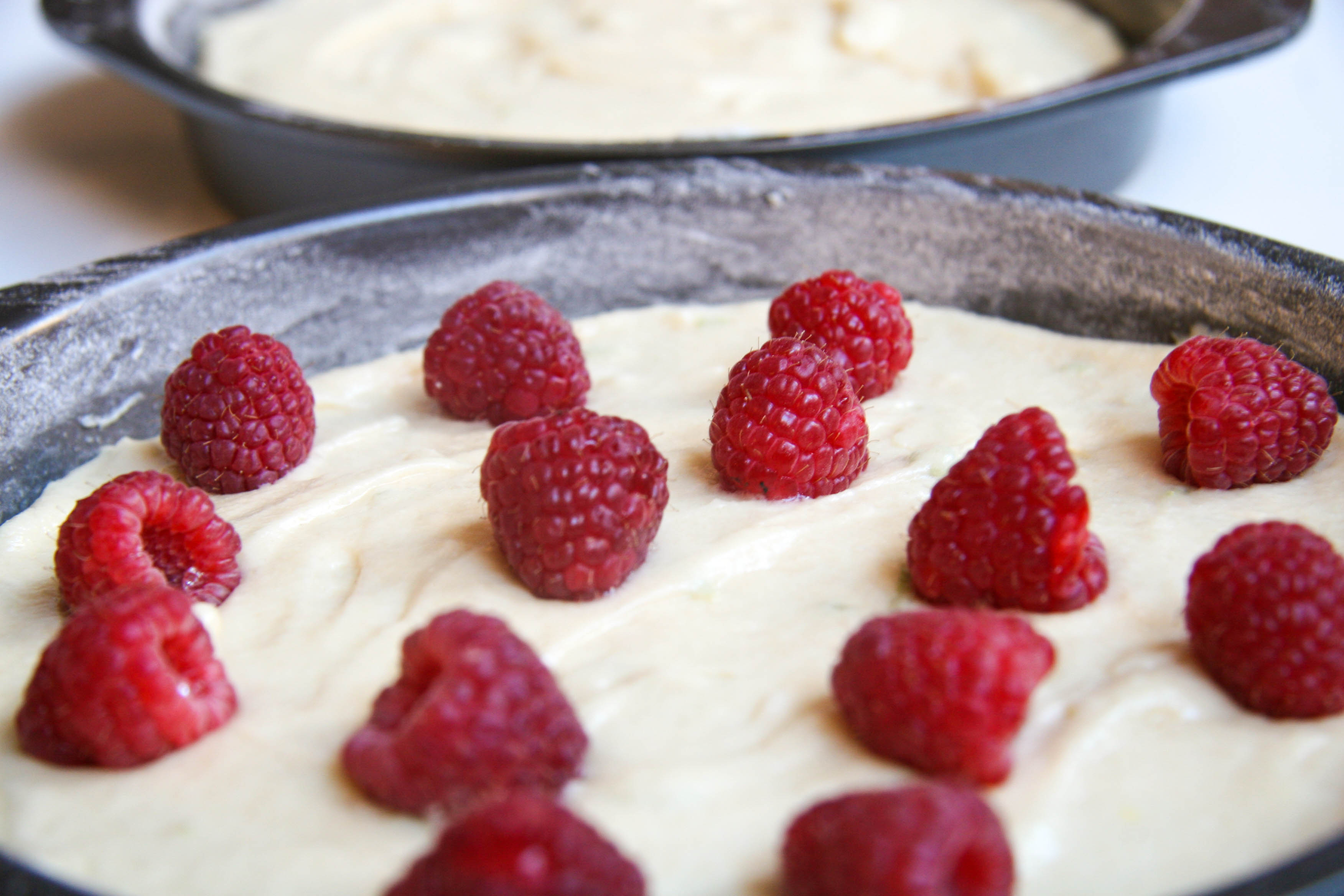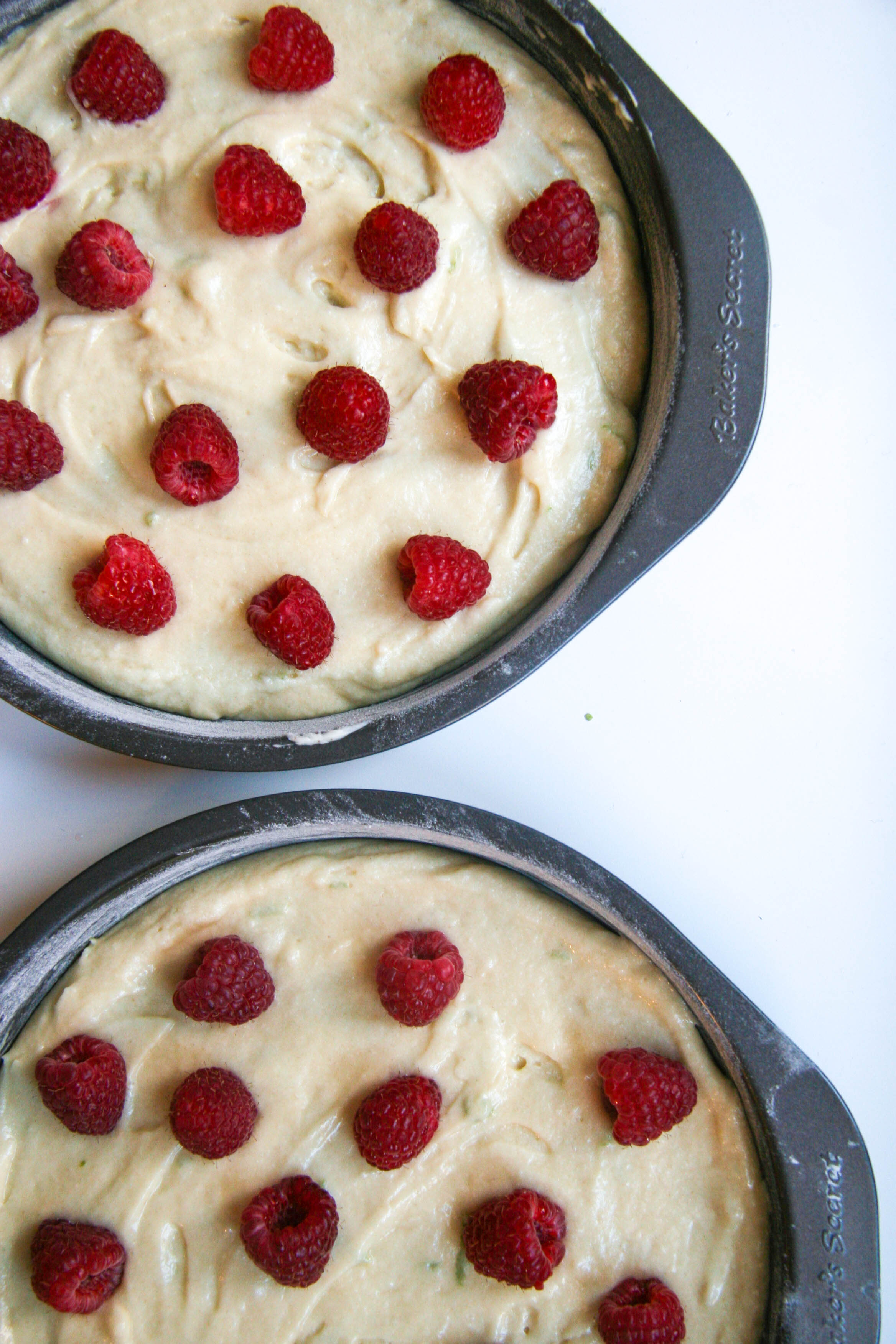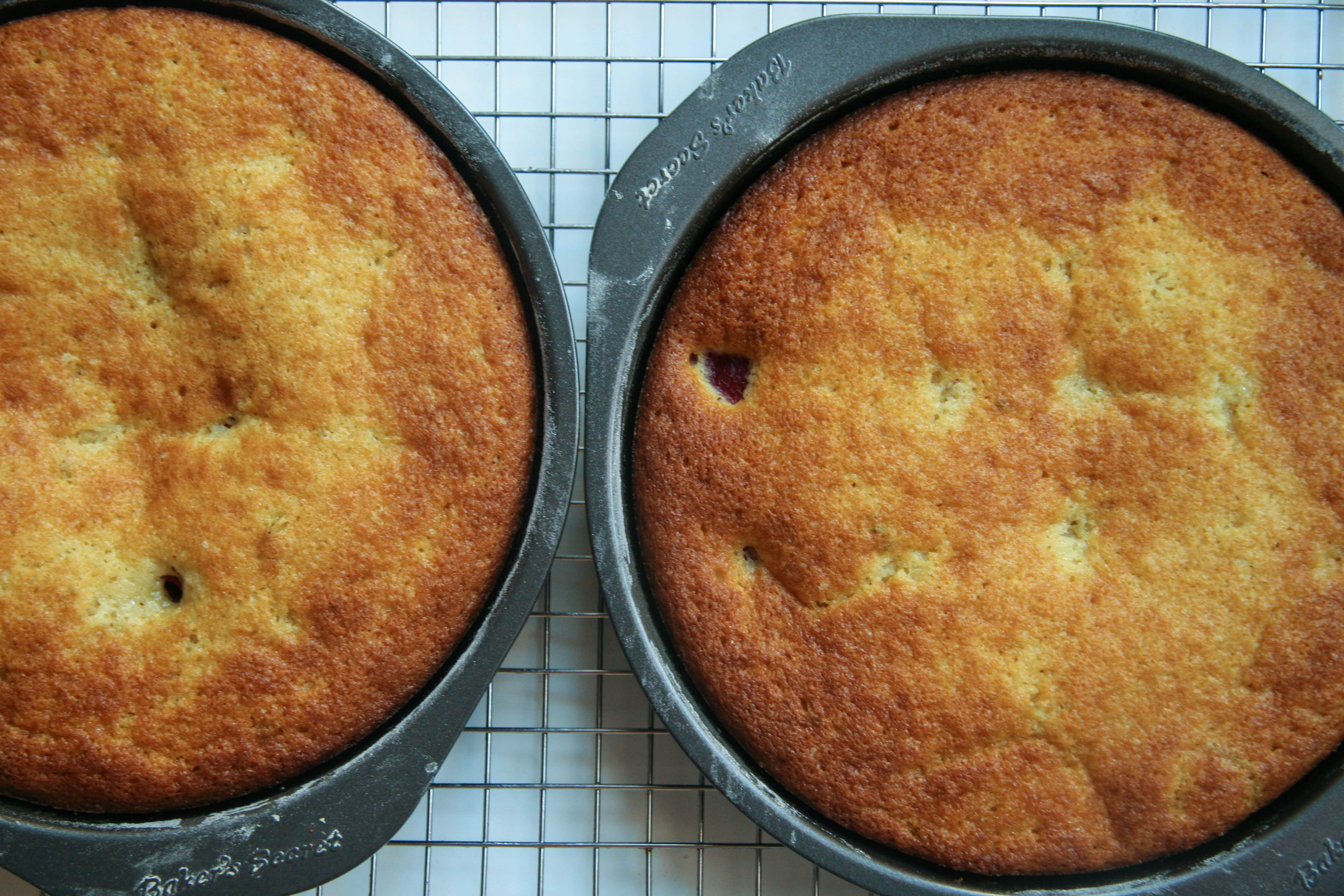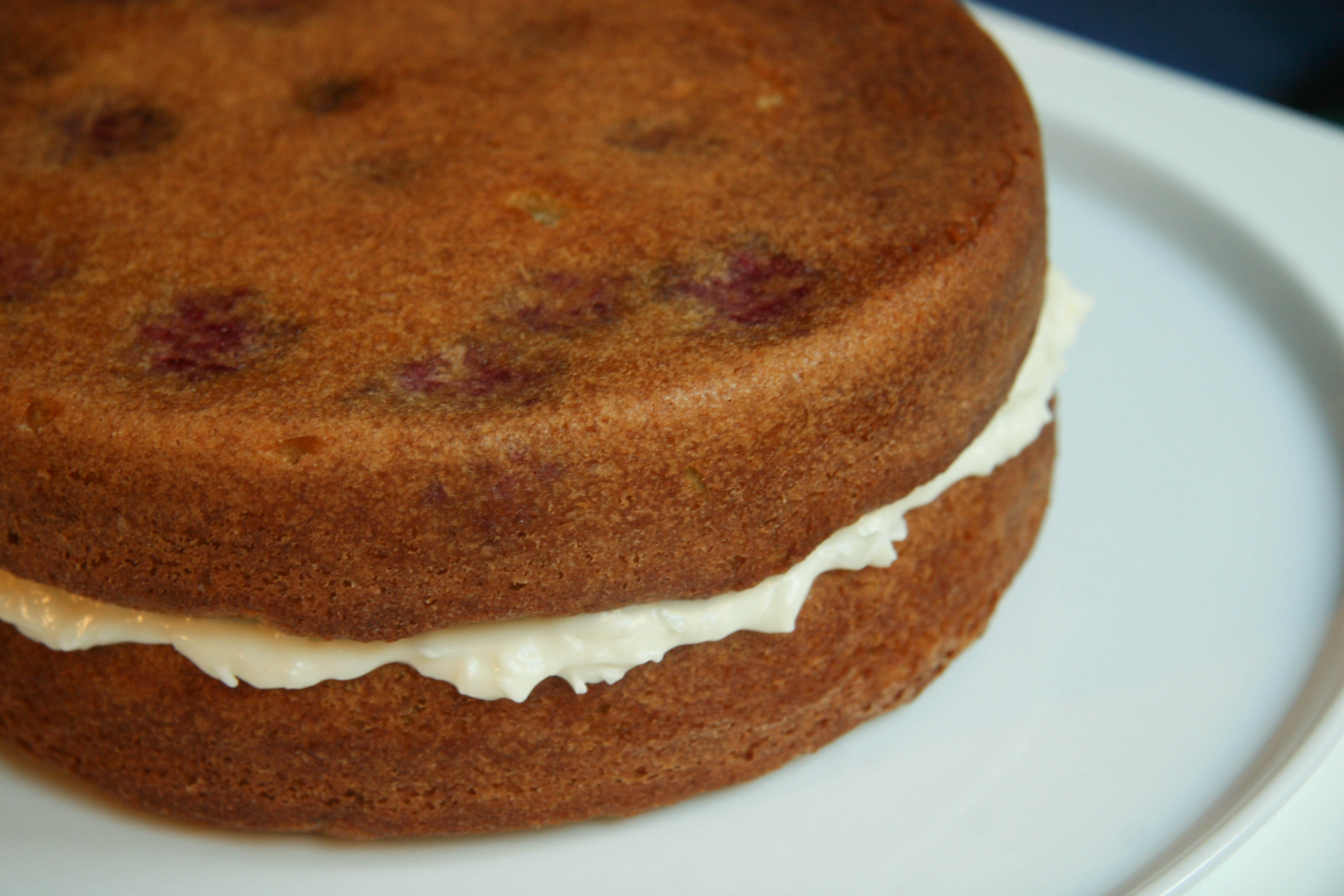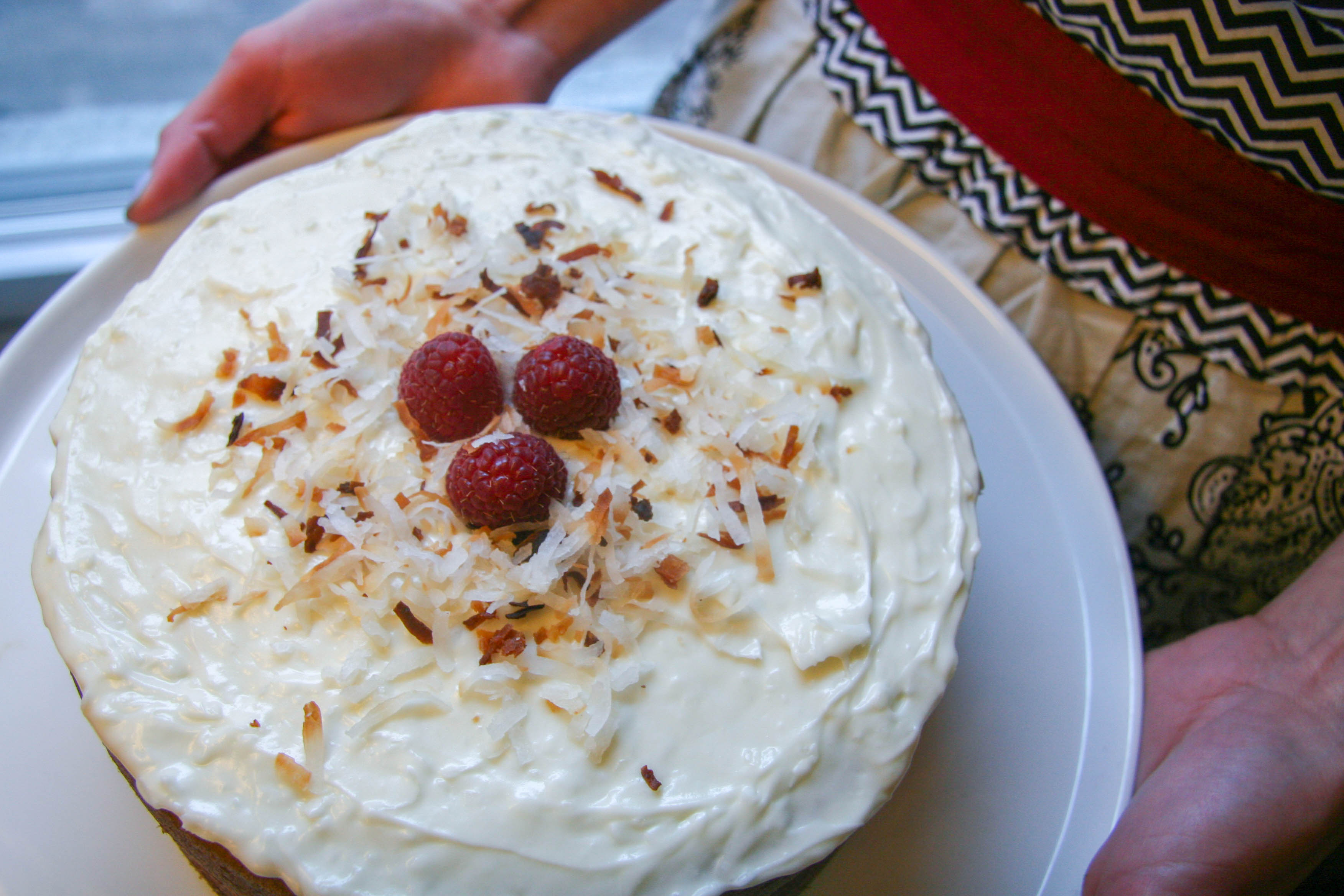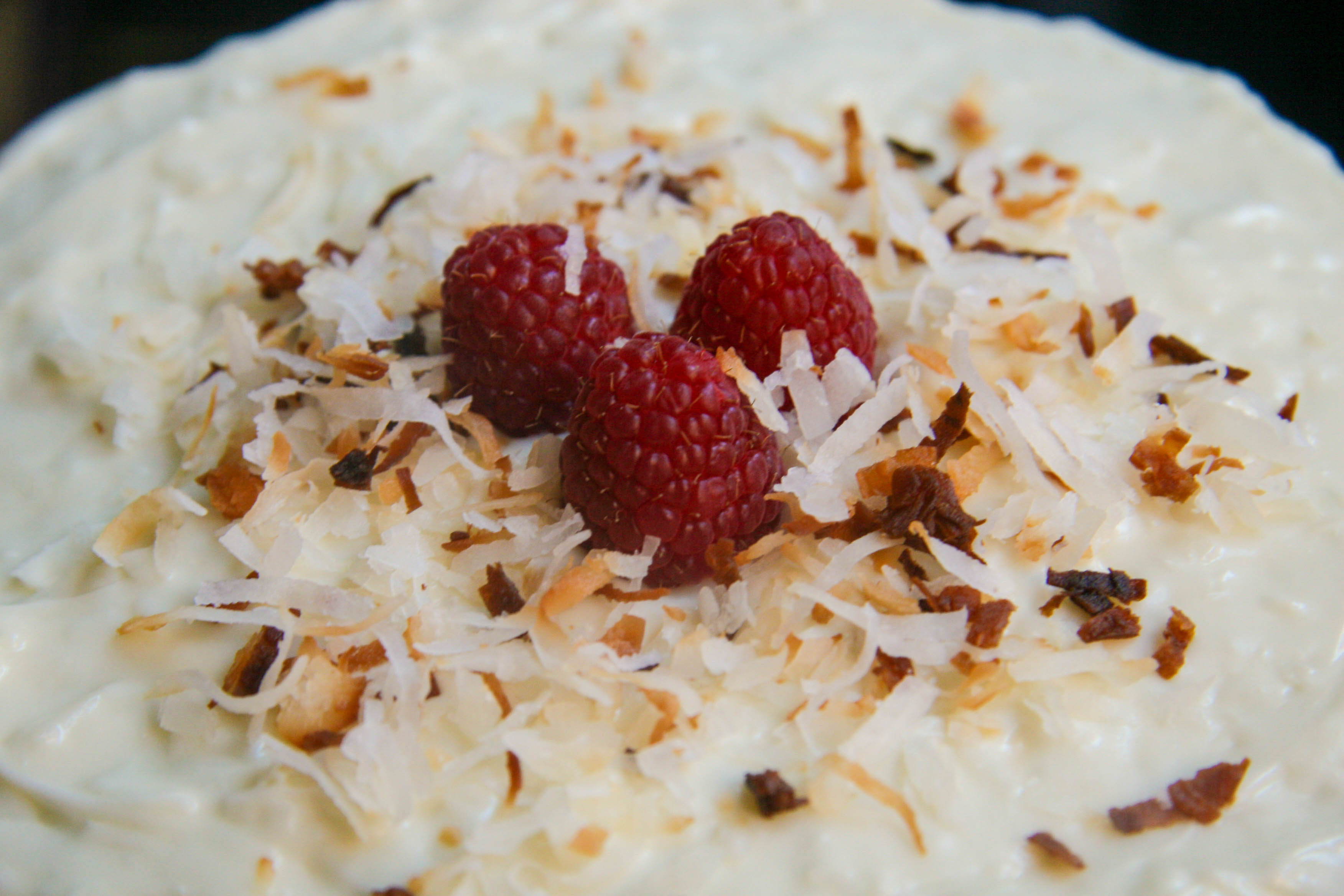 Raspberry Lime Buttermilk Cake with Coconut Cream Cheese Frosting
Cake adapted from Smitten Kitchen, which was adapted from Gourmet, June 2009
Frosting, my own
Prep Time: 30 minutes
Cook Time: 20 minutes
Total Time: 50–60 minutes
Makes two 8-inch cakes and enough frosting for a "tom-boy" style* cake filling/topping
For the Raspberry Lime Buttermilk Cake:
2 cups all-purpose flour
1 teaspoon baking powder
1 teaspoon baking soda
½ teaspoon salt
1 stick (8 tablespoons) unsalted butter, at room temperature
1⅓ cup granulated sugar
1 teaspoon pure vanilla extract
1½ teaspoons finely grated lime zest (from about two limes)
2 large eggs
1 cup buttermilk, well shaken
1 cup fresh raspberries
¼ cup toasted sweetened shredded coconut, for garnishing (optional)
For the Coconut Cream Cheese Frosting:
8 oz cream cheese (1 standard package)
½ stick (4 tablespoons), unsalted butter at room temperature
½ cup sweetened shredded coconut
2–3 cups powdered sugar
½ teaspoon vanilla extract
⅛ teaspoon coconut extract
Instructions:
Preheat oven to 400 degrees F with rack in middle. Butter and flour a 9-inch round cake pan. (If using toasted coconut for garnishing the cake, you can now spread the ¼ cup sweetened shredded coconut onto a baking sheet or sheet pan and bake in the oven as it heats to 400 degrees until edges are lightly golden, about 5 minutes. Remove from oven and let cook completely).
In a medium bowl, whisk together flour, baking powder, baking soda, and salt and set aside. In a large bowl with a hand mixer or the bowl of an electric mixer fitted with a paddle attachment, beat the butter and sugar at medium-high speed until pale and fluffy. Reduce to low speed and add vanilla and lime zest. Then, beat in the eggs, one at a time, scraping the bowl between additions.
At low speed, mix in flour mixture in three batches, alternating with buttermilk, beginning and ending with flour, and mixing until just combined. Scoop batter into prepared cake pans, smoothing top (batter will be thick). Drop raspberries evenly over top (it won't matter if they land face up or face down).
Bake until cake is golden and a wooden pick inserted into center comes out clean, 20 to 25 minutes. Cool in pan 10 minutes, then turn out onto a rack and cool completely.
While the cake is cooling, prepare the frosting. In a large bowl, or the bowl of an electric mixer fitted with a paddle attachment, cream the butter and cream cheese on medium speed until light and fluffy. Add the shredded coconut, vanilla, and coconut extracts and mix until combined. With the mixer on low speed, add the 2 to 3 cups of powdered sugar until combined into a light, creamy frosting that is thick enough to spread and hold its form.
To assemble: Place 1 cake layer, flat side up, on platter. Spread just under ½ the frosting over top of cake. Top with second cake layer, flat side up. Spread remaining frosting over the top (you may have enough frosting to cover the sides, if desired). Top with extra fresh raspberries and toasted coconut, if desired. Enjoy! (If not serving immediately, cover with plastic wrap and refrigerate. Remove from refrigerator and bring to room temperature 45 minutes before serving).
*Tom-boy style is with the frosting just between the layers and on top, leaving the sides bare.