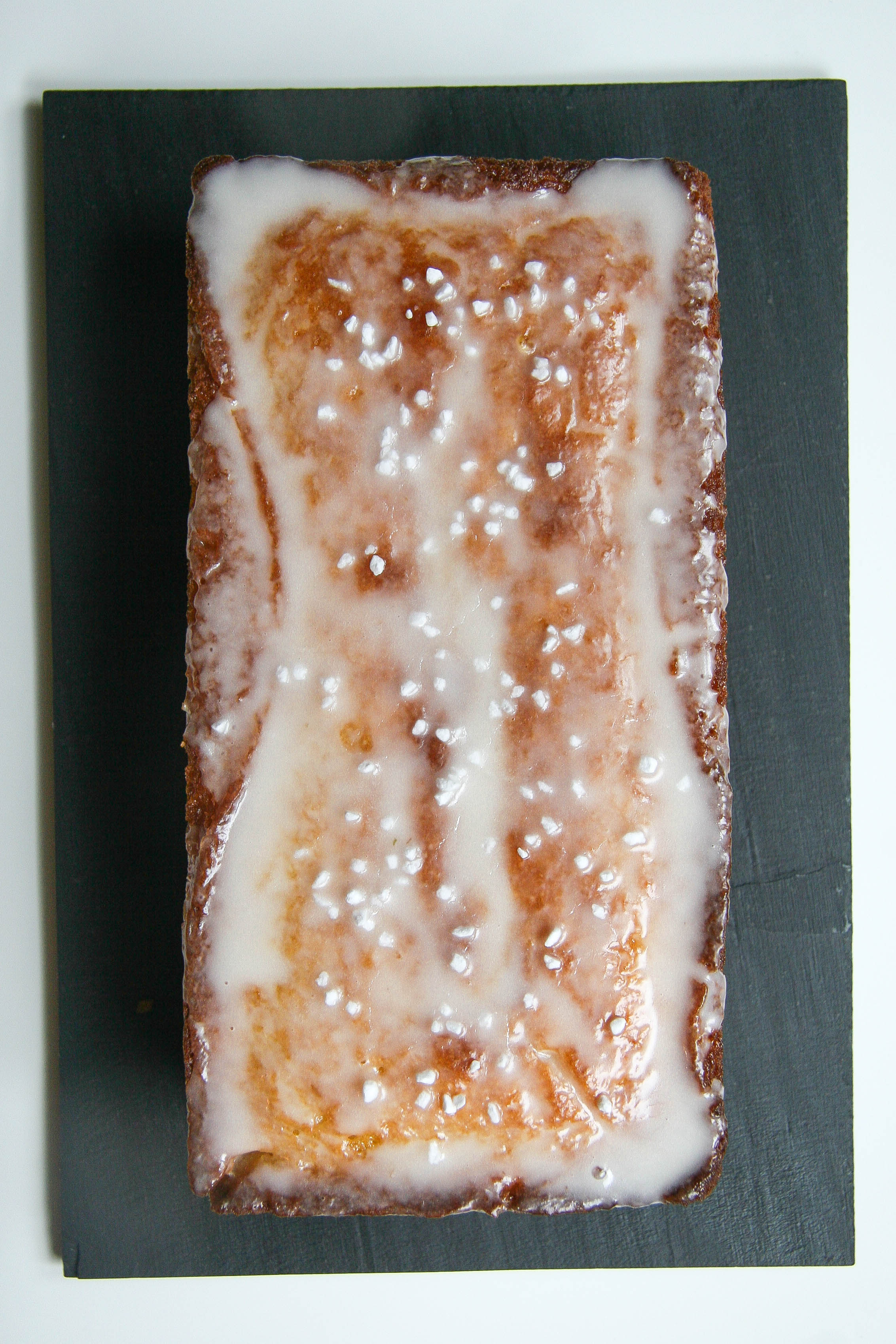 Since, after three days, we've officially finished the final crumb of this bread, I thought it was time you all should know about it. Three days is actually a pretty impressive length of time, which I'll attribute to my trying to be "good" about my sweet intake this week. I consider this a success even if only for the fact that each time I ate it I actually cut a slice and put it on a plate, rather than jabbing a fork into the loaf for a bite each time I passed its platter. (Does anyone else leave a fork on the serving plate ready for this move at any time?) If When I make this again, I'd estimate a one- to two-day counter life based on deliciousness alone.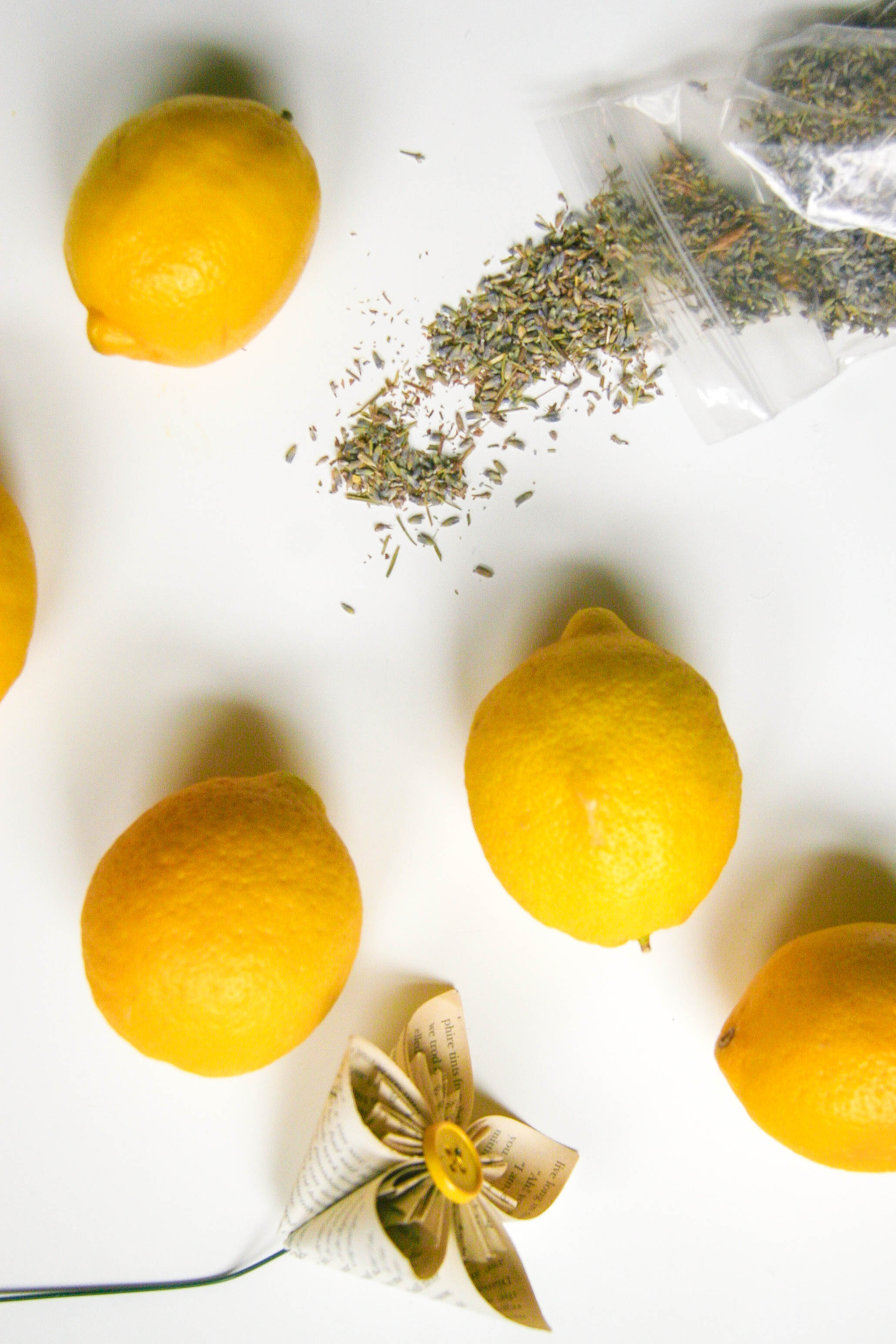 This loaf was the result of yet another 'Buttermilk Conundrum,' as I like to call it. I often purchase buttermilk for a recipe that only requires a half-cup of it. Before I know it, the carton has taken up residence in my fridge until I finally realize expiration is approaching and google, "what to do with leftover buttermilk." It's a classic tale—a Buttermilk Conundrum.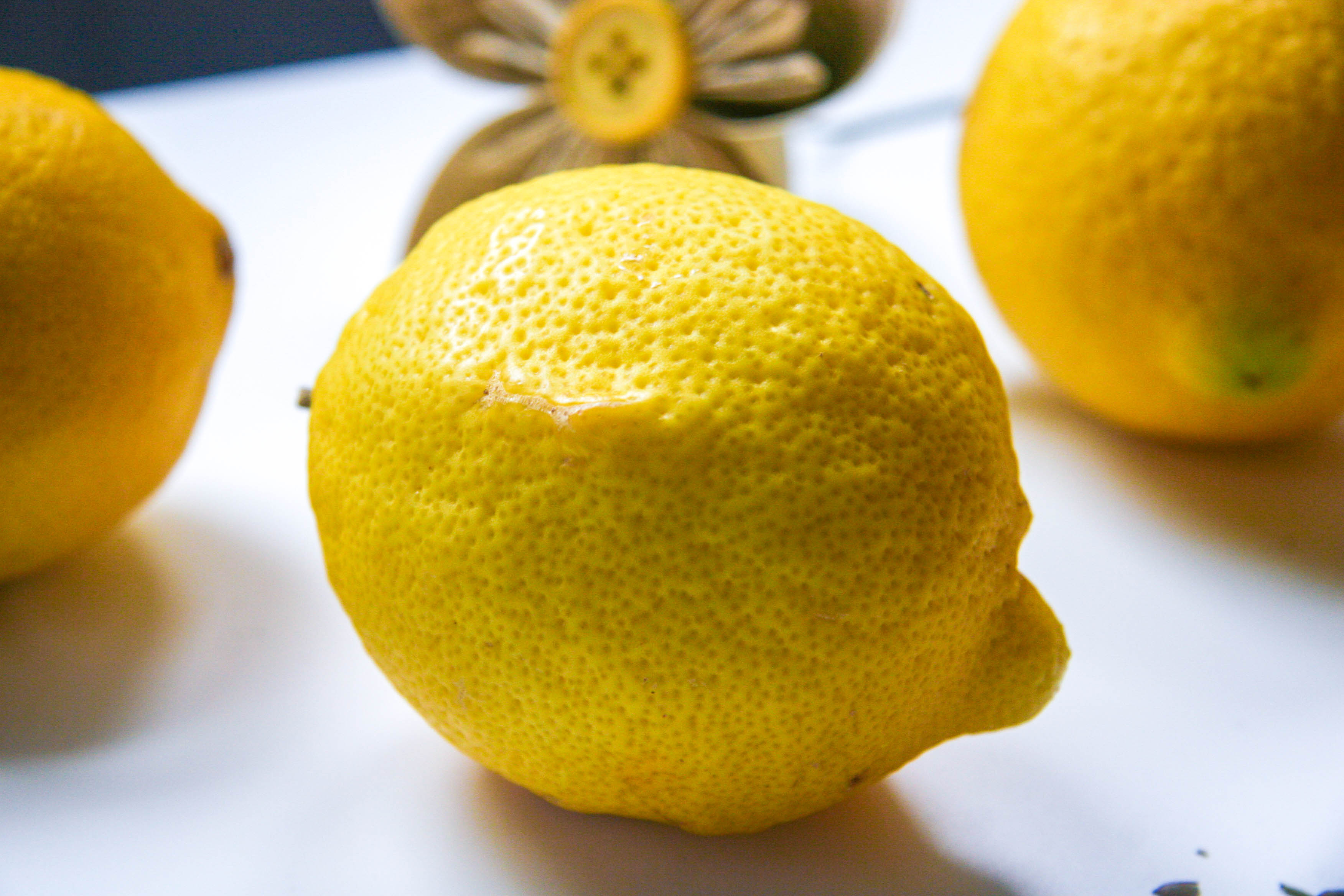 Well my Google search was a little more targeted this time knowing I also had lemons in the fridge, it was early on a rainy Saturday morning and I much preferred to stay in pajamas than put on real-people-clothes to go to the store for anything. I found a well-reviewed Ina Garten lemon cake recipe as a starting point. Her recipe made two loaves, which we didn't need in the apartment (see, I was being good!), so I started to tweak a little bit as I scaled the recipe down. It turned out to be quite good with a perfect bread loaf texture—moist with a tight but not-too-dense crumb. There was a noticeable citrus flavor—without it being too bitter or too tart—from the additions of lemon zest in the cake and lemon juice in a syrup spooned over the warm loaf after it comes out of the oven. I decided to call it a bread versus a cake solely to make Greg and me feel better about having it for breakfast.
Once the loaf cooled completely, I topped it with a lavender glaze to play around with some dried cooking lavender in my cabinet. It added a subtle floral note, which was a nice compliment to the citrus. If you don't have lavender, a simple lemon glaze or powdered sugar and milk glaze would have also been super as the bread itself is the star here.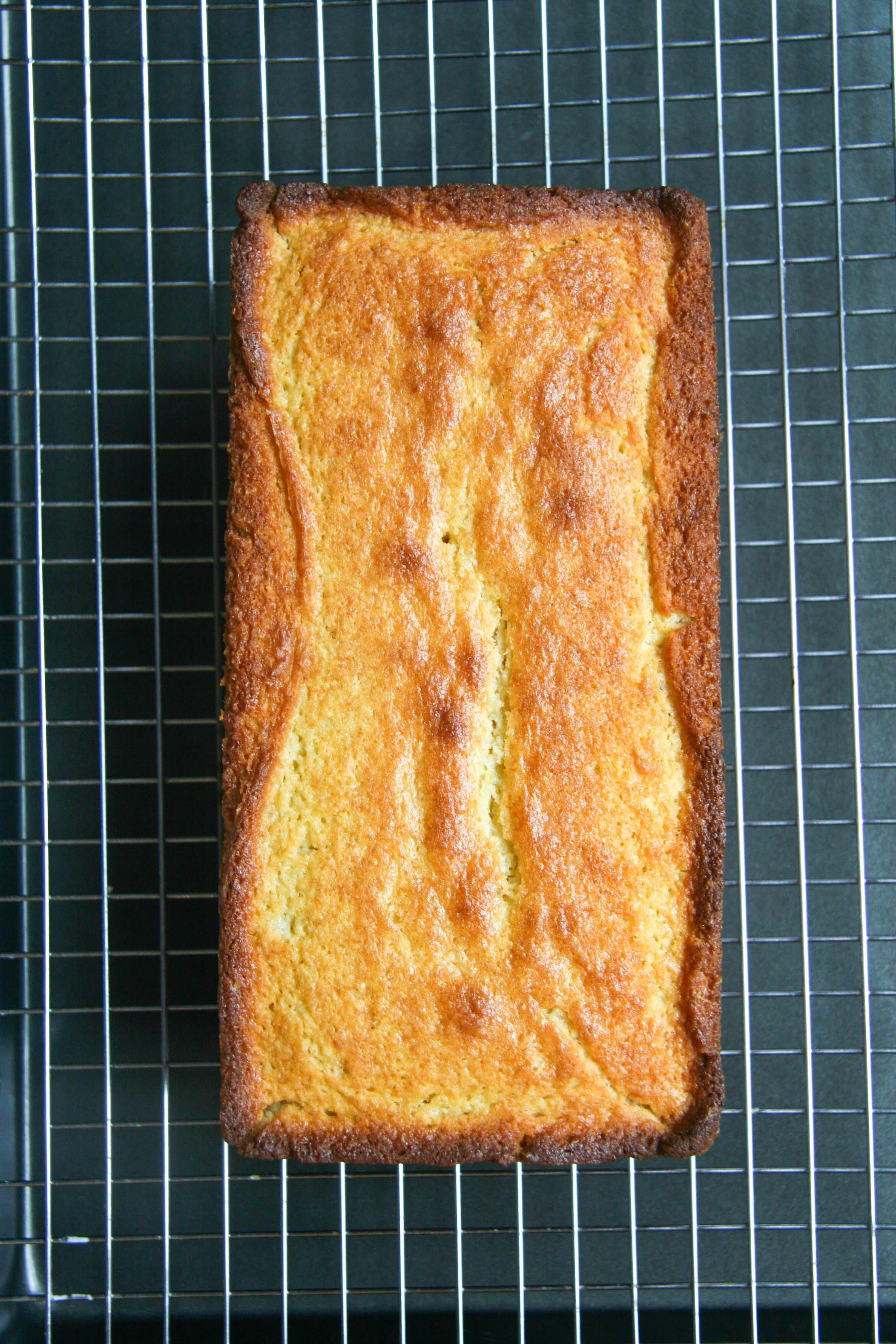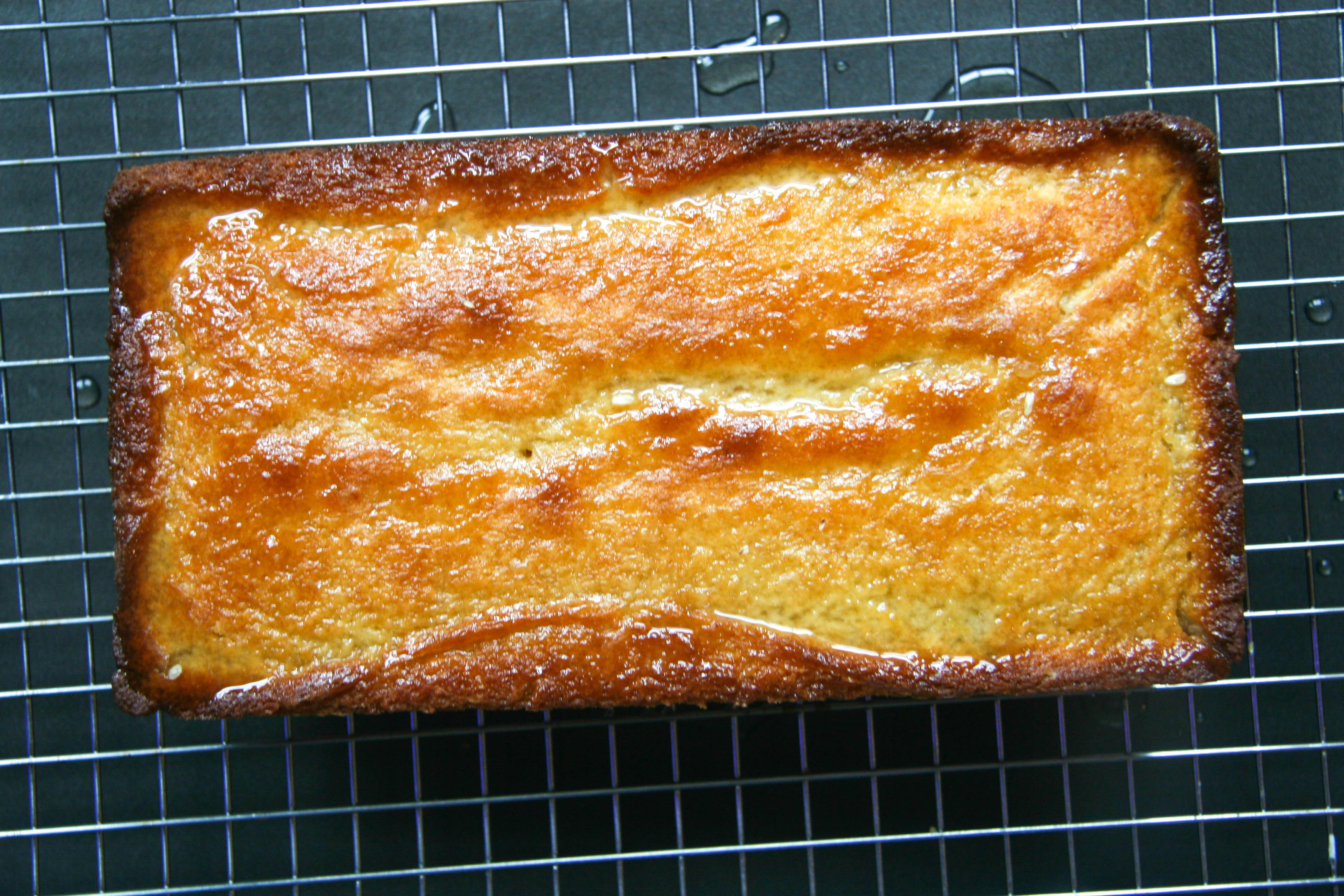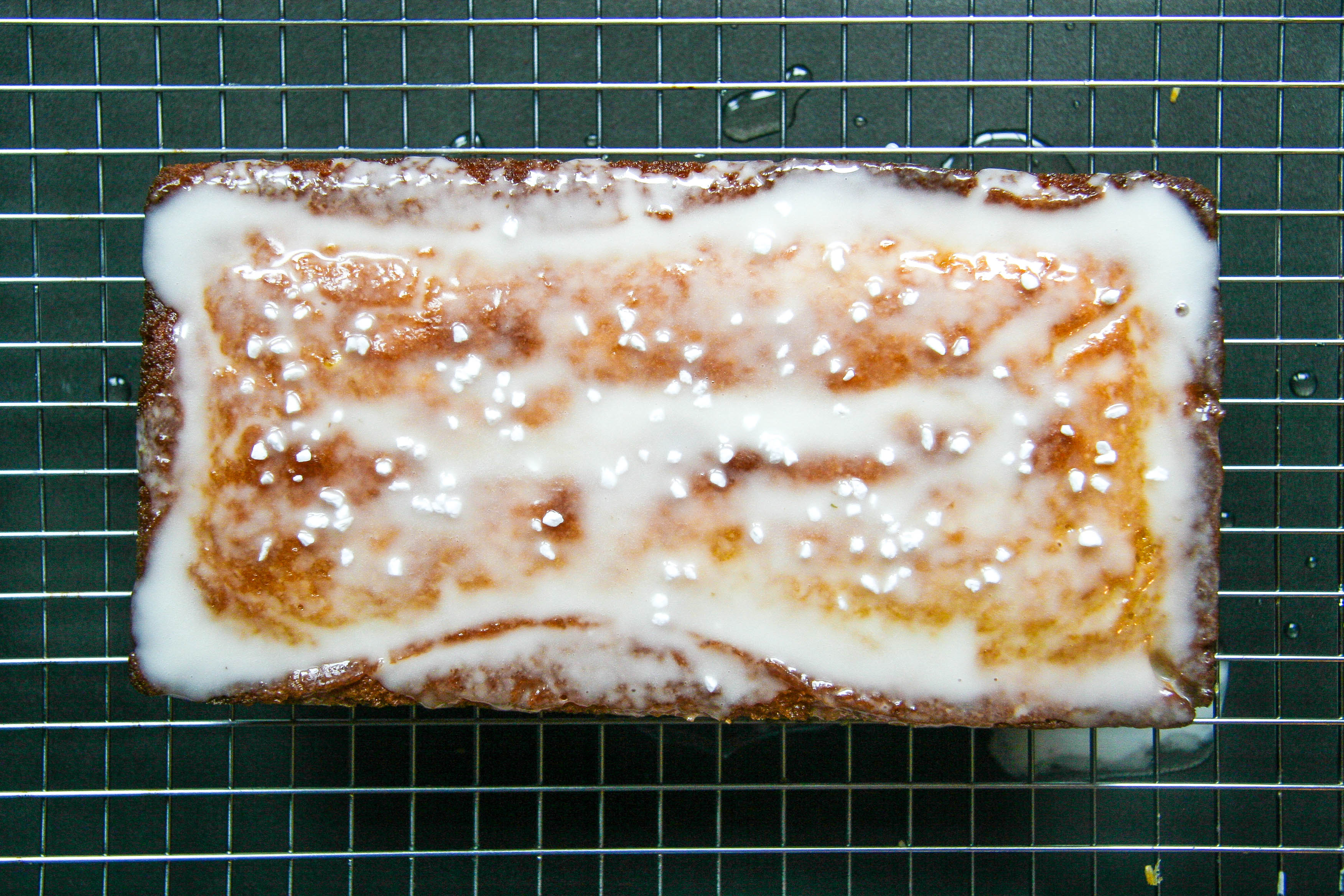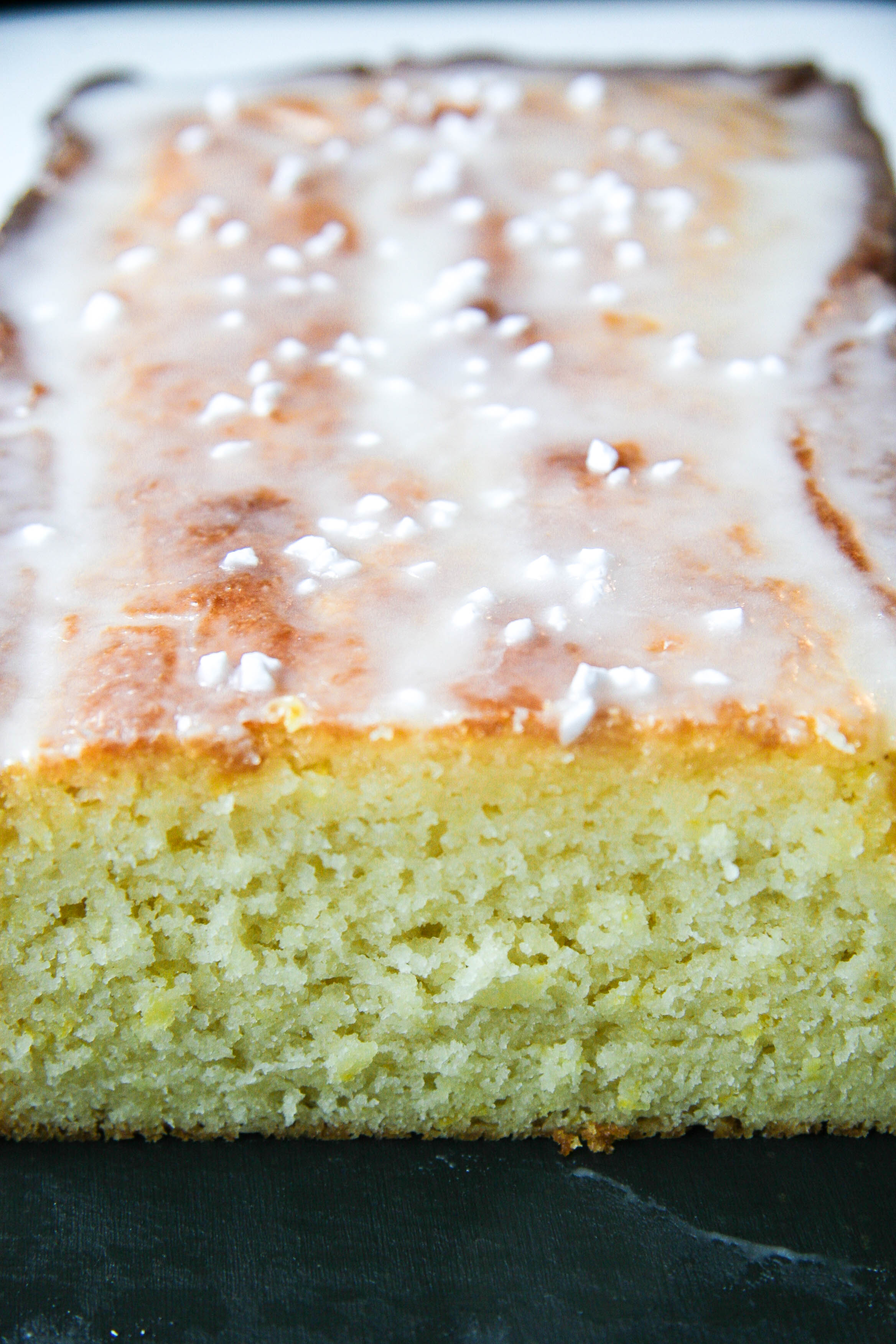 Lemon Loaf with Lavender Glaze
Adapted from Ina Garten
Prep Time: 10 minutes
Cook Time: 45 minutes
Total Time: About 1 hour 30 minutes (including cool time)
Makes one 8-inch loaf
Ingredients:
For the Cake:
1 stick (¼ pound/8 tablespoons) unsalted butter, softened
1¼ cups granulated sugar, divided
2 extra-large eggs, at room temperature
¼ cup grated lemon zest (from about 3 lemons)
1½ cups flour
¼ teaspoon baking powder
¼ teaspoon baking soda
½ teaspoon table salt
¼ cup plus 2 tablespoons fresh lemon juice, divided (from about 2 lemons)
½ cup well-shaken buttermilk
½ teaspoon pure vanilla extract
For the Glaze:
½ cup milk
1 tablespoon dried lavender (from a food store, not a flower store)
1 cup confectioner's sugar
Directions:
Preheat the oven to 350 degrees F. Butter and flour an 8 x 4 x 3 inch loaf pan (or comparable size), or coat with a non-stick baking spray.
Cream the butter and 1 cup granulated sugar in the bowl of an electric mixer fitted with the paddle attachment until light and fluffy, about 5 minutes. With the mixer on medium speed, add the eggs, 1 at a time, and then the lemon zest.
In a small bowl, sift together the flour, baking powder, baking soda, and salt. In another bowl, combine 2 tablespoons lemon juice, the buttermilk and vanilla. Add the flour and buttermilk mixtures alternately to the batter—beginning and ending with the flour. Spoon into loaf pan, smooth the top and bake for 45–55 minutes, until a cake tester comes out clean. Allow the cake to cool for 10 minutes in the pan while you prepare the lemon syrup.
To prepare the lemon syrup, combine ¼ cup granulated sugar with ¼ cup lemon juice in a small saucepan and cook over low heat until the sugar dissolves. Remove from heat.
Remove the cake from the pan and set it on a rack set over a tray or sheet pan. Spoon the lemon syrup over it. Allow the cake to cool completely.
To prepare the glaze, heat the milk in a saucepan over medium heat until it starts to boil. Remove the pan from heat and add the dried lavender. Let the mixture steep for 5–8 minutes then strain the milk into a small bowl or cup to remove the dried lavender. Whisk the confectioner's sugar into the milk, a tablespoon at a time, until you get a smooth glaze. Pour or spoon over the cooled loaf.