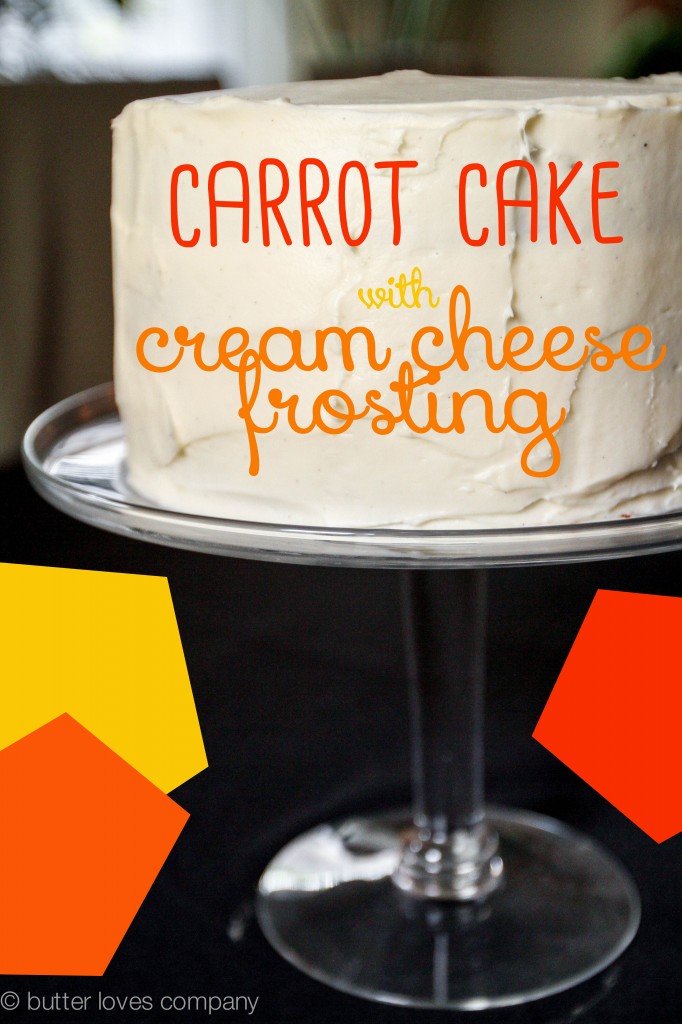 This carrot cake recipe has been in my family for longer than I can remember. It makes regular appearances at Easter and is often requested in the fall when it seems like just about everyone in my family was born. Let me tell you, it has spoiled many bakery carrot cakes for me. It's not that the bakery cakes are so bad; it's just that they aren't this good. If you've ever had a carrot cake that was too dry, too bland, too dense, too light or any of the other "too's," you should try this one out. It may be your new go-to.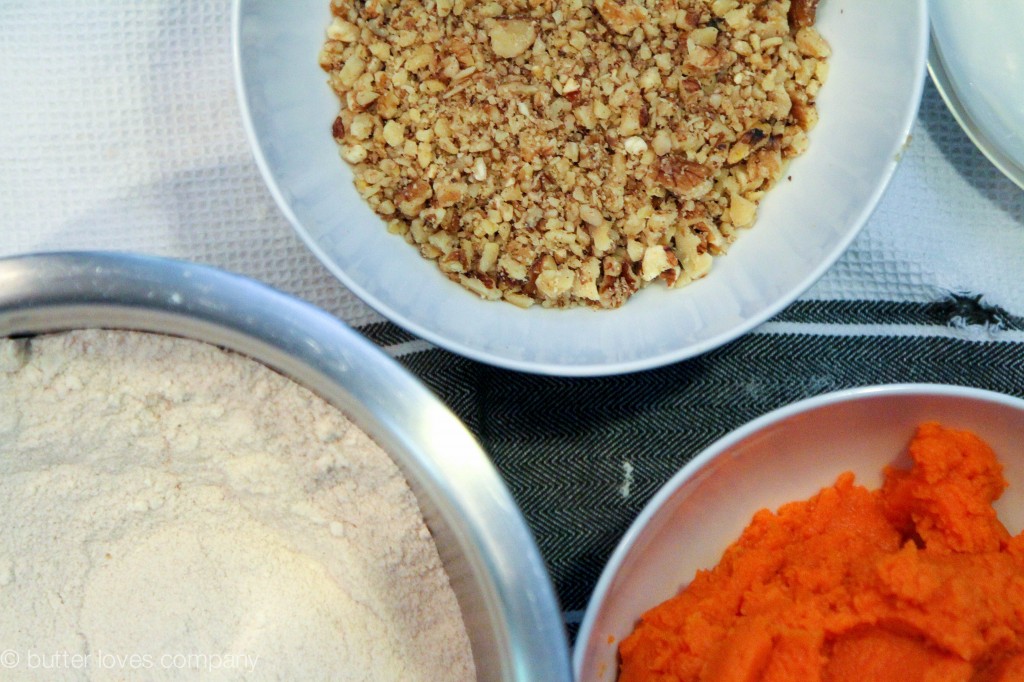 One of the keys to this recipe from the Silver Palate Cookbook is that the carrots are cooked and puréed before they are mixed into the batter. The result is an extremely moist cake that is sturdy and rich but not too dense. The cake is sweet with a cinnamon spice and textured with coconut and walnuts (if you desire, which I always do). I doubled the cream cheese frosting recipe from the original recipe, because…just because. It can never hurt to have a little extra, but not having enough would be sinful. Put cream cheese frosting on anything and you won't make any enemies.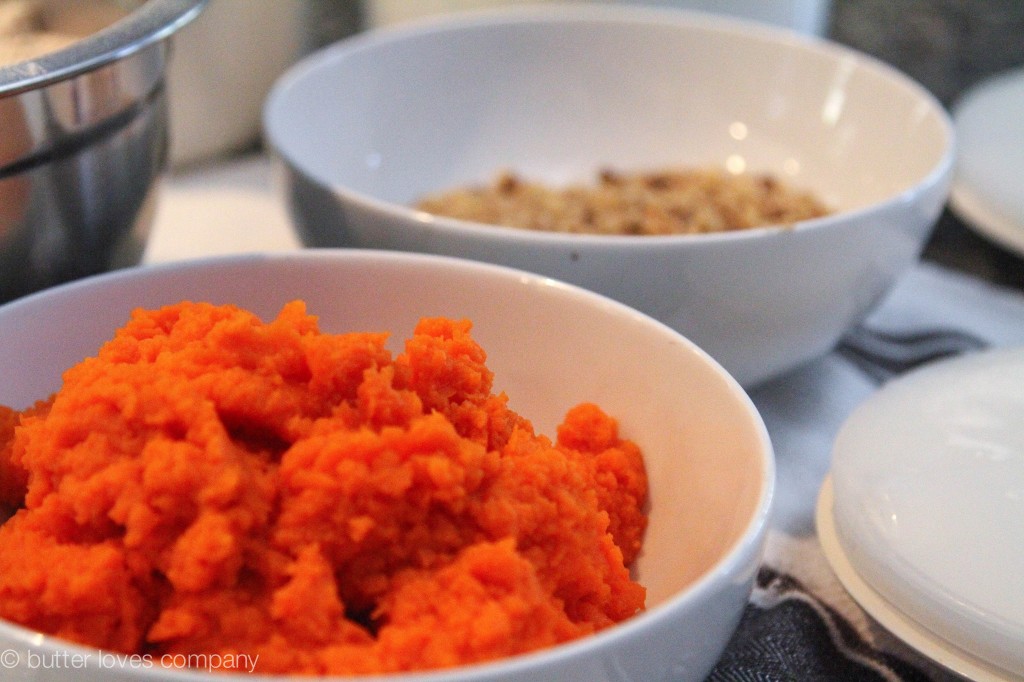 We've eaten this twice in the last month; the first for my brother's birthday and more recently for my grandmother's. Because my grandmother doesn't care for coconut, I made hers—the one pictured— without it. You'll see notes about my adjustments following the recipe.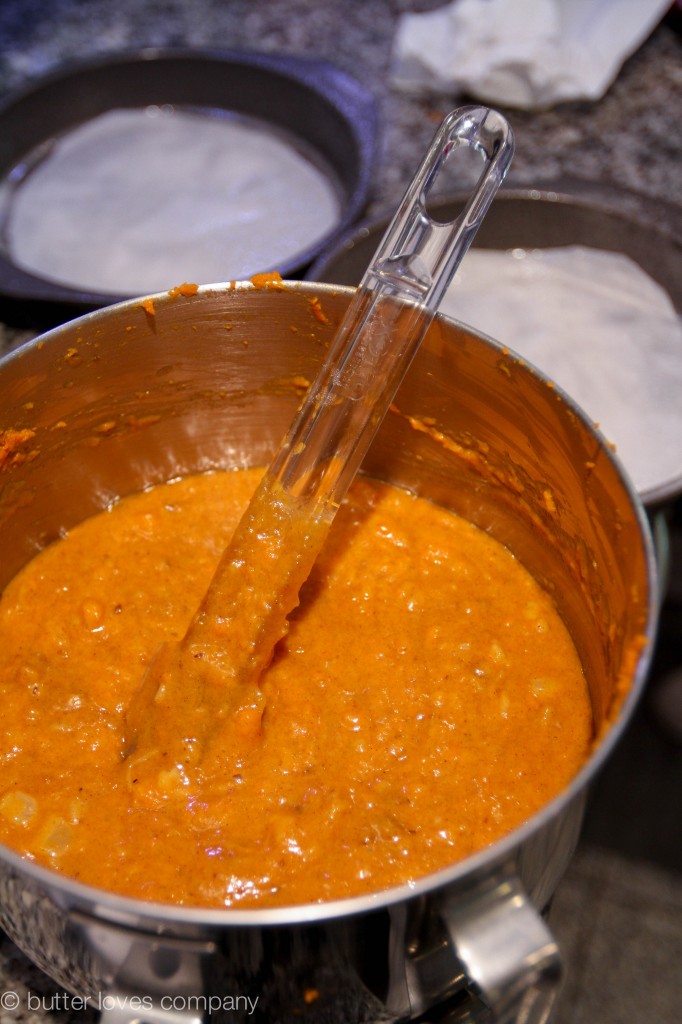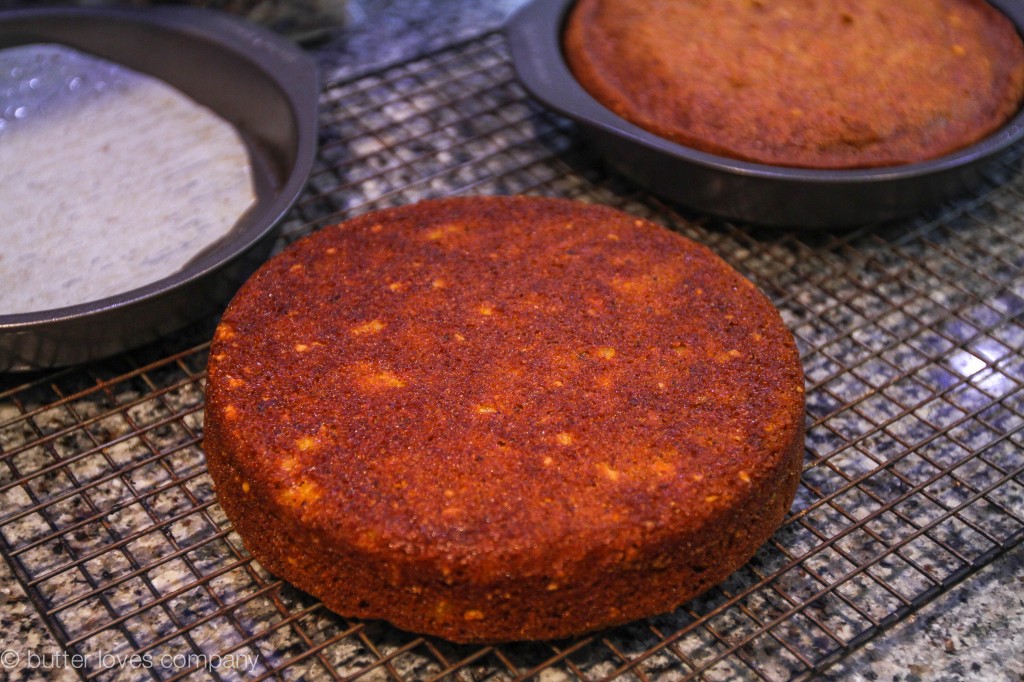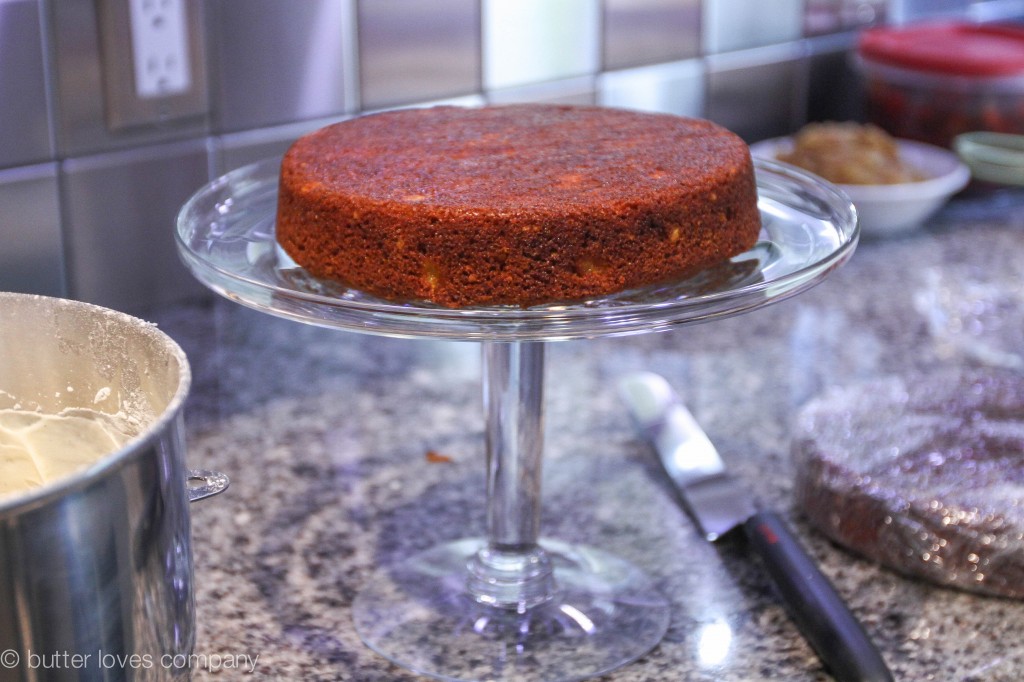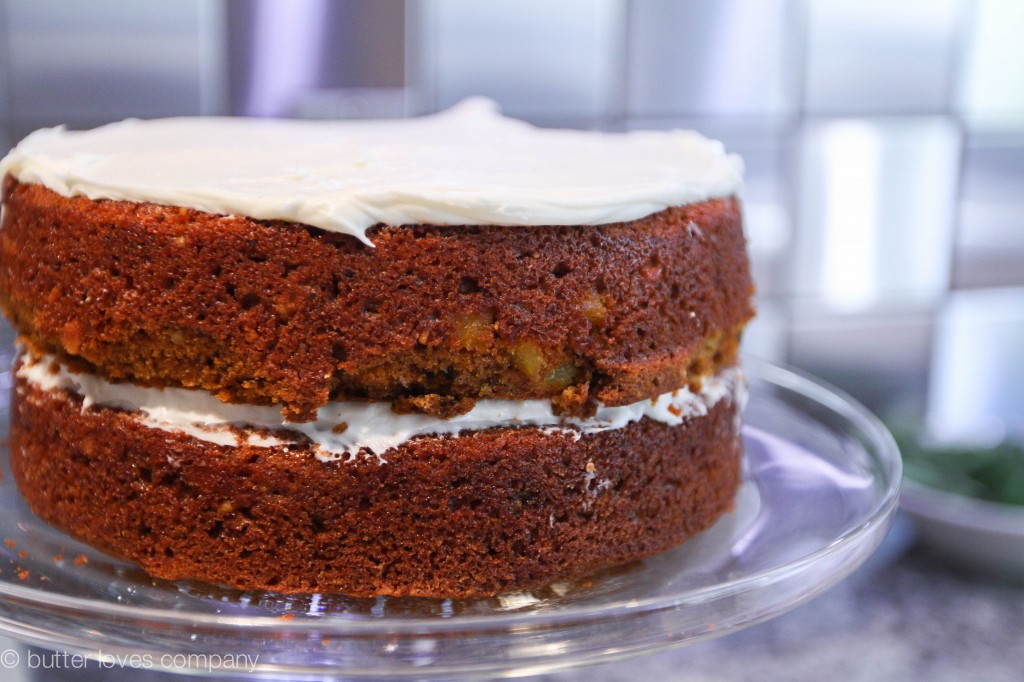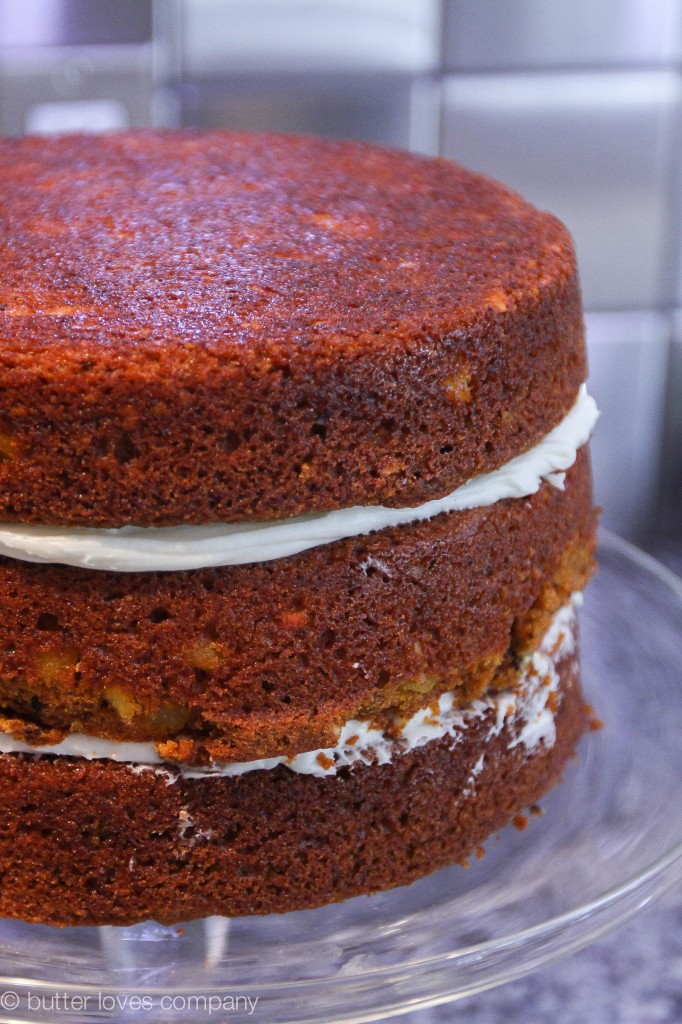 go-to carrot cake with cream cheese frosting
From the Silver Palate Cookbook
prep time: 20 minutes
cook time: 35–50 minutes
total time: 1 hour, plus another 2 for cooling
makes one 2-layer 9-inch cake or 3-layer 8-inch cake
Ingredients:
CAKE:
Butter, for greasing the pan
3 cups unbleached all-purpose flour
3 cups granulated sugar
1 teaspoon salt
1 tablespoon baking soda
1 tablespoon ground cinnamon
1-1⁄2 cups canola or vegetable oil
4 large eggs
1 tablespoon vanilla extract
1-1/2 cups shelled walnuts, chopped
1-1/2 cups shredded coconut*
1-1/3 cups puréed cooked carrots (to cook: Chop peeled carrots into chunks and boil in water until a knife can cut through a chunk with little resistance)
3/4 cup drained crushed pineapple
CREAM CHEESE FROSTING:
16 ounces cream cheese, at room temperature (2 standard packages)
12 tablespoons unsalted butter, room temperature
6 cups confectioners' sugar
2 teaspoons vanilla extract
1 tablespoon lemon juice (optional)
Instructions:
Preheat the oven to 350°F. Grease two 9-inch pans or three 8-inch pans. Line the bottom of each pan with parchment paper and then grease the top of the parchment paper.
In a large bowl, or the bowl of your electric mixer fitted with the paddle attachment, sift together the flour, sugar, salt, baking soda and ground cinnamon. Add the oil and vanilla followed by the eggs, one at a time, mixing to combine after each addition. With the mixer on low speed add the walnuts, coconut, carrots and pineapple (fold them in gently if you are not using a stand mixer).
Divide the batter among the prepared pans. Set on the center rack of the oven and bake until the edges have pulled away from the sides and a cake tester inserted in the center comes out clean, 45–50 minutes for 9-inch cakes and 35–40 minutes for 8-inch cakes. Cool on a cake rack for 2 hours. Fill and frost the cake with the cream cheese frosting (recipe below).
Make cream cheese frosting by creaming together the cream cheese and butter in a large bowl, or the bowl of your electric mixer fitted with the paddle attachment. With the mixer on low speed, slowly sift in the confectioners' sugar and continue beating until fully incorporate. Slowly is the key word here, unless you want to be wearing a LOT of confectioner's sugar. Once the sugar has been incorporated, increase the speed to medium until the mixture is smooth and free of lumps. Stir in the vanilla, and lemon juice (if using).
*To make the cake with no coconut: Omit shredded coconut and up the amount of pureed cooked carrots from 1-1/3 cups to 2 cups. That's it!
**You can make the cake layers two days in advance. Let cook completely and then wrap in two layers of plastic wrap and refrigerate until you are ready to assemble. The assembled cake also keeps well in the refrigerator for a solid few days (I can vouch for at least 5).