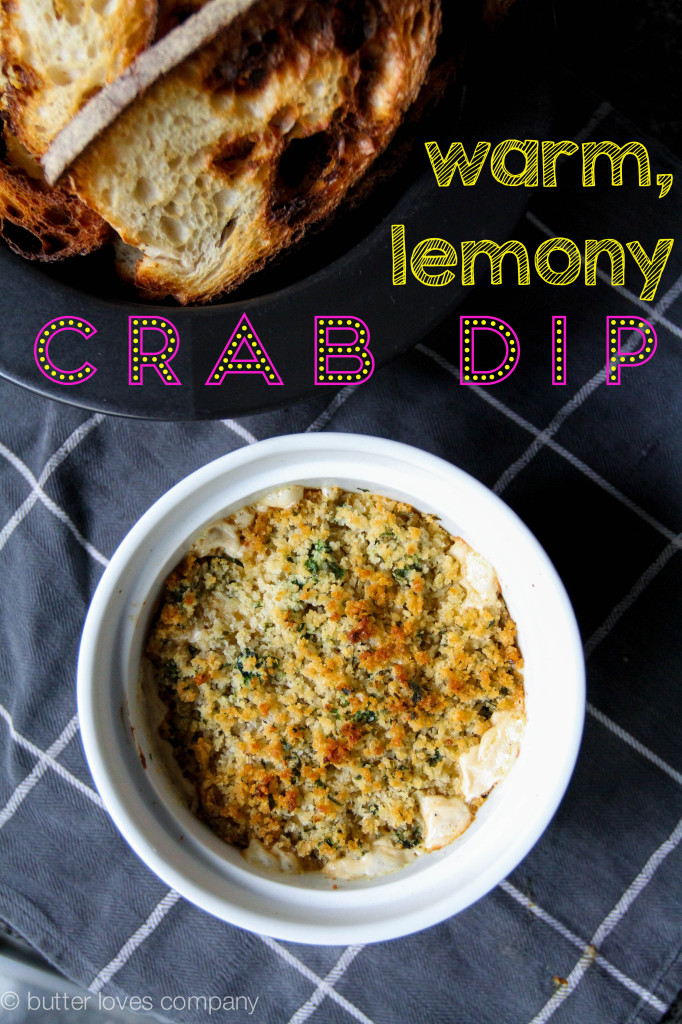 Circa late-fall 2002, I was preparing to put on my first 'cocktail party.' I was around 15 years old and the 'cocktail' menu consisted of childhood staples such as Sunny Delight, Arizona Iced Tea and Surge—the seemingly radioactive green soda that was later banned due to its high caffeine content. I flipped through my mom's copy of the cookbook, Finger Foods, marking up every page that jumped out at me as perfect for my teen attendees. I most definitely went through an entire stack of Post-its. What can I say? I'm a sucker for bite-sized foods and vehicles for consuming bread.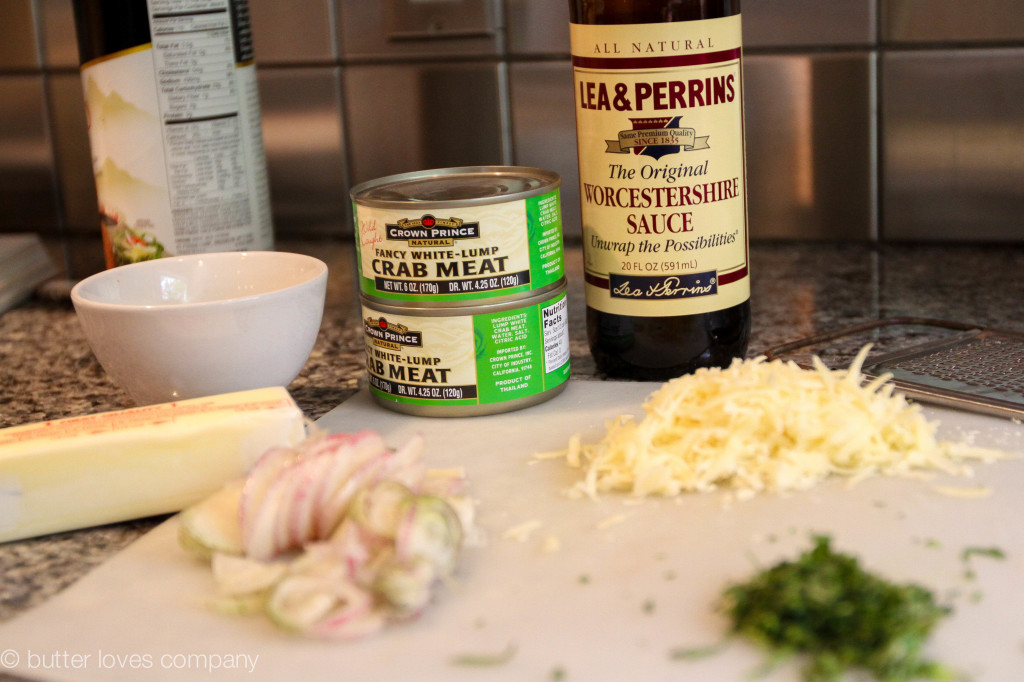 Flash forward to a few weeks ago, I was planning for another cocktail party—this time for adults—and once again scanned my mom's cookbook wall for inspiration. The same blue Post-its that were stuck on during the Fall of 2002 jutted out of Finger Foods. Turns out, I hadn't made all 200 recipes I had marked for that 'cocktail party' years ago (shocker). Among those that didn't make the initial cut was this warm, lemony crab dip. Because crab may very well be the queen of the cocktail party, I decided to test the recipe. I added more crab than the recipe called for because I'm always disappointed by wimpy dips. Oh boy, was it just the perfect bread topper in all its warm, creamy, savory, lump crab-filled glory. Chopped tarragon added a sophisticated can't-put-my-finger-on-it complement to the citrus and a pinch of cayenne enhanced the creaminess of the heavy base with just enough heat.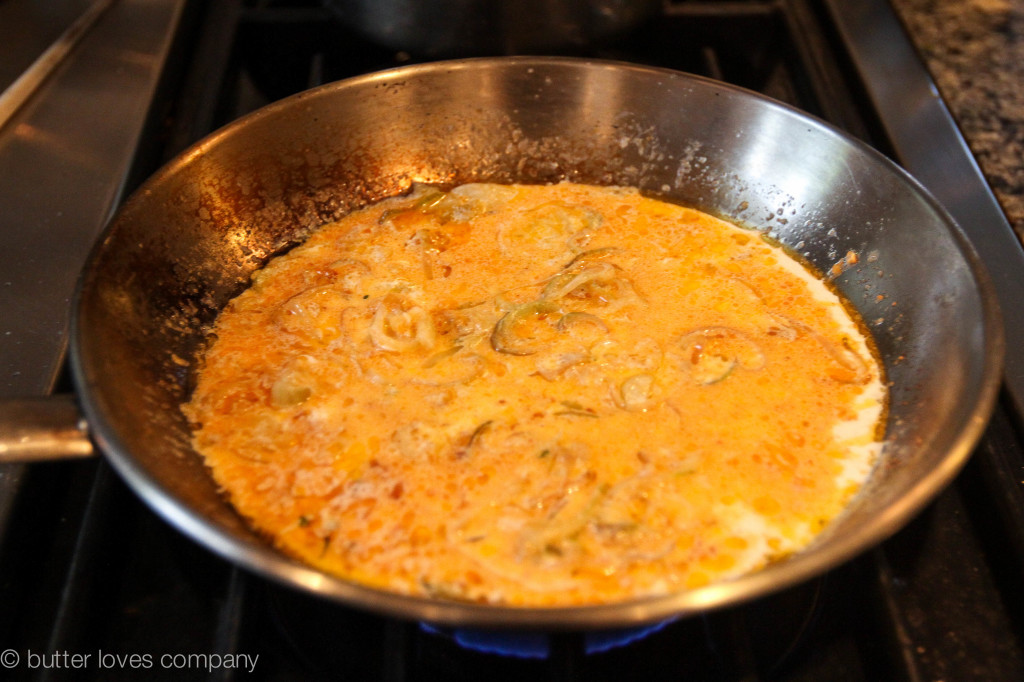 Now, my cocktail party attendees must be scratching their heads because they didn't see this dip last Saturday. It passed the test run with rave reviews and I promise it was absent only because the table had hit its dip quota. Don't worry though because Finger Foods is still on the kitchen shelf for next time; a Post-it marked "delicious" sticking out of page 17.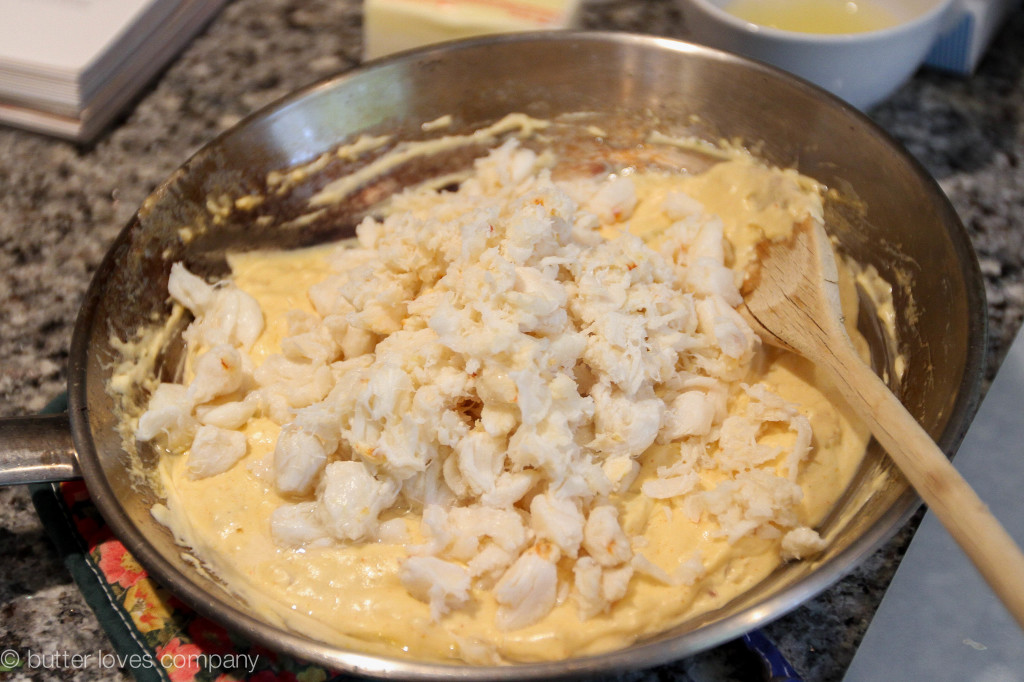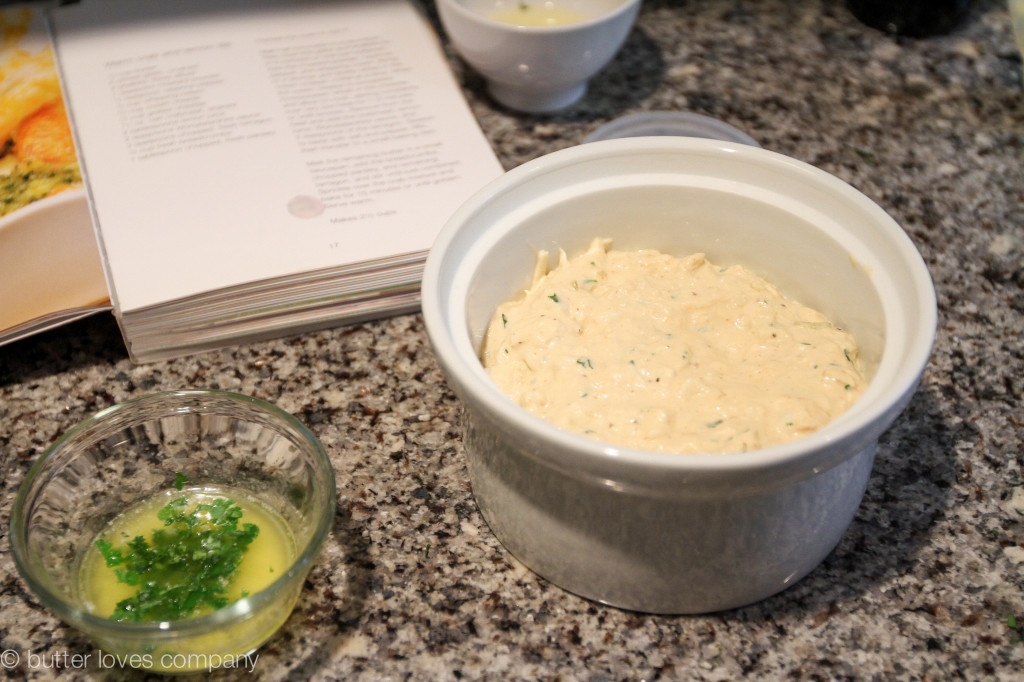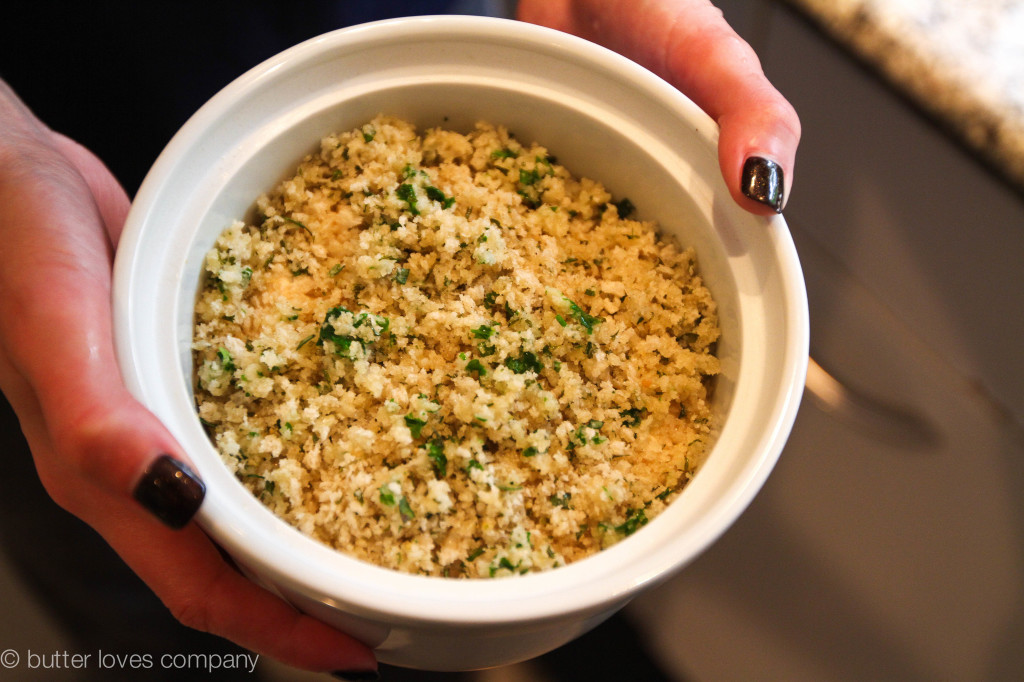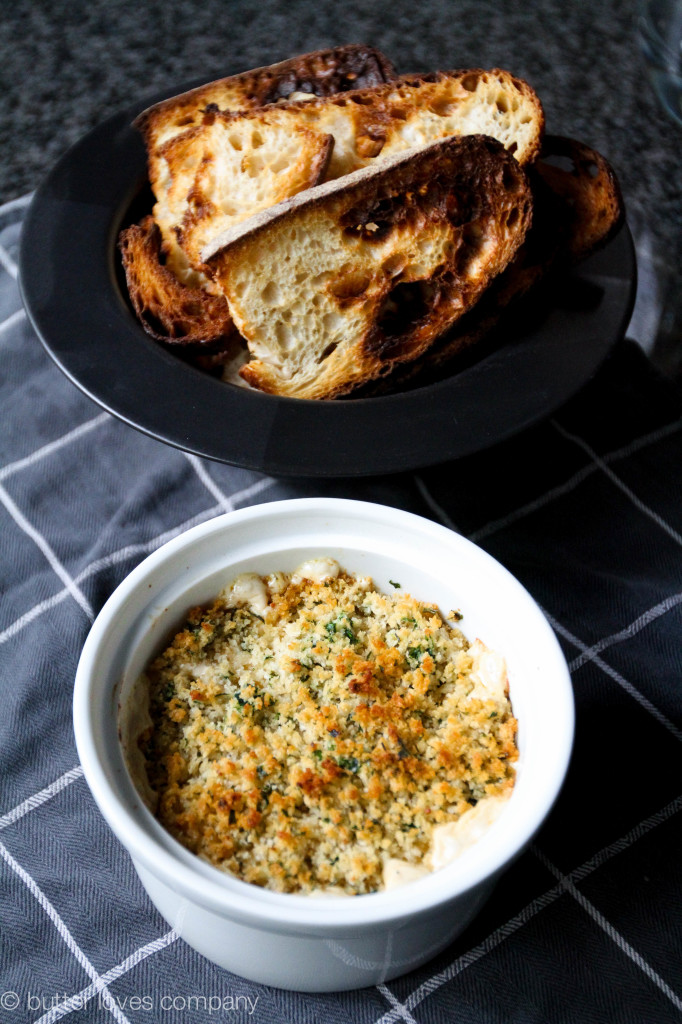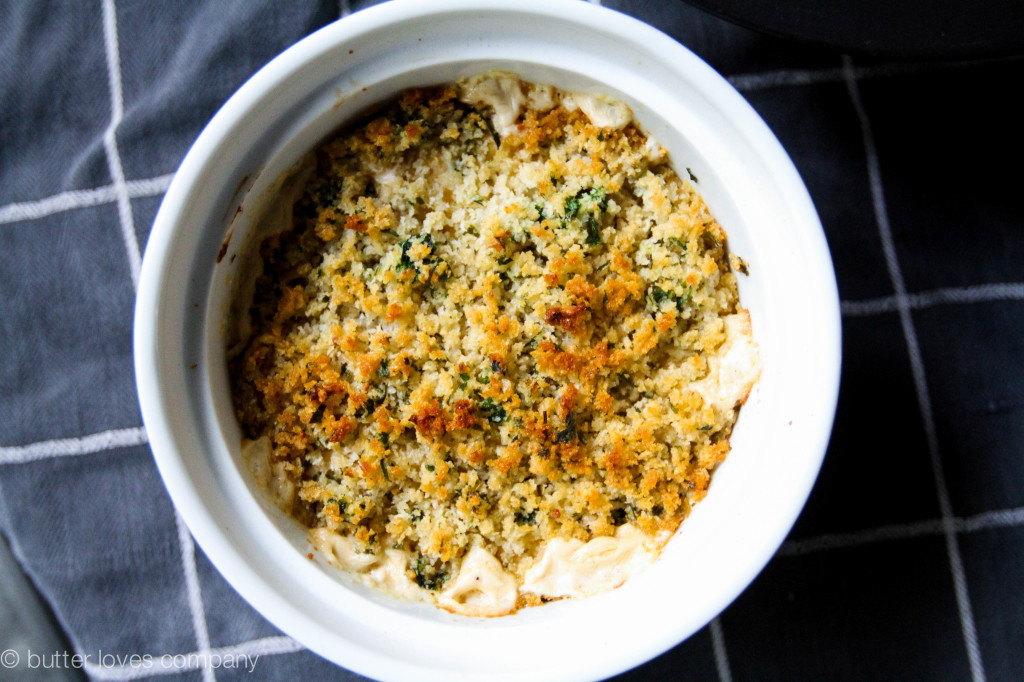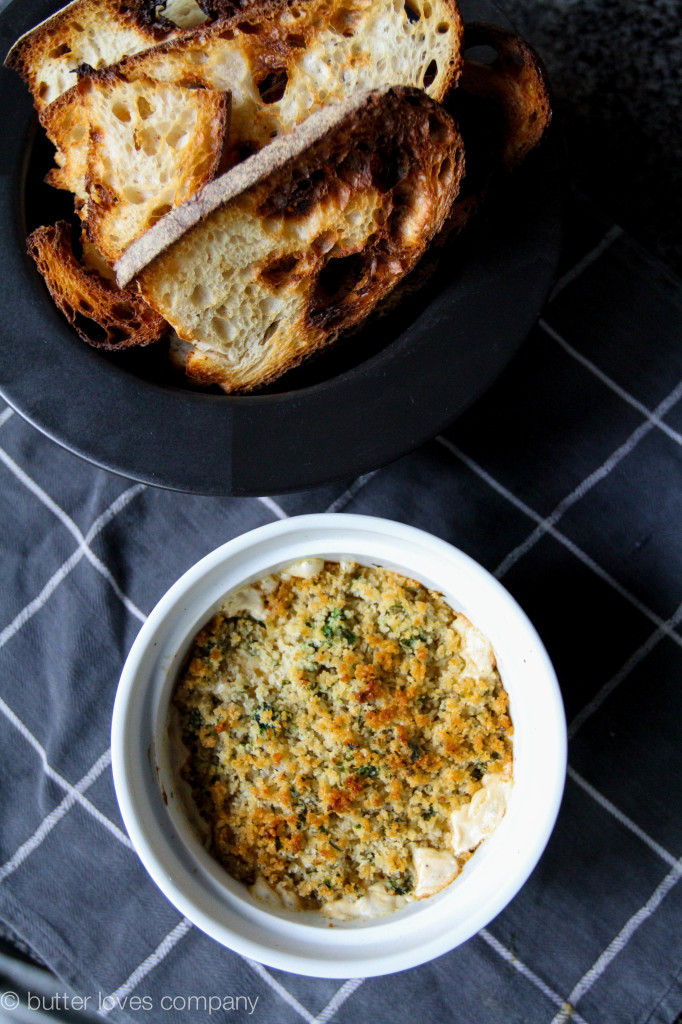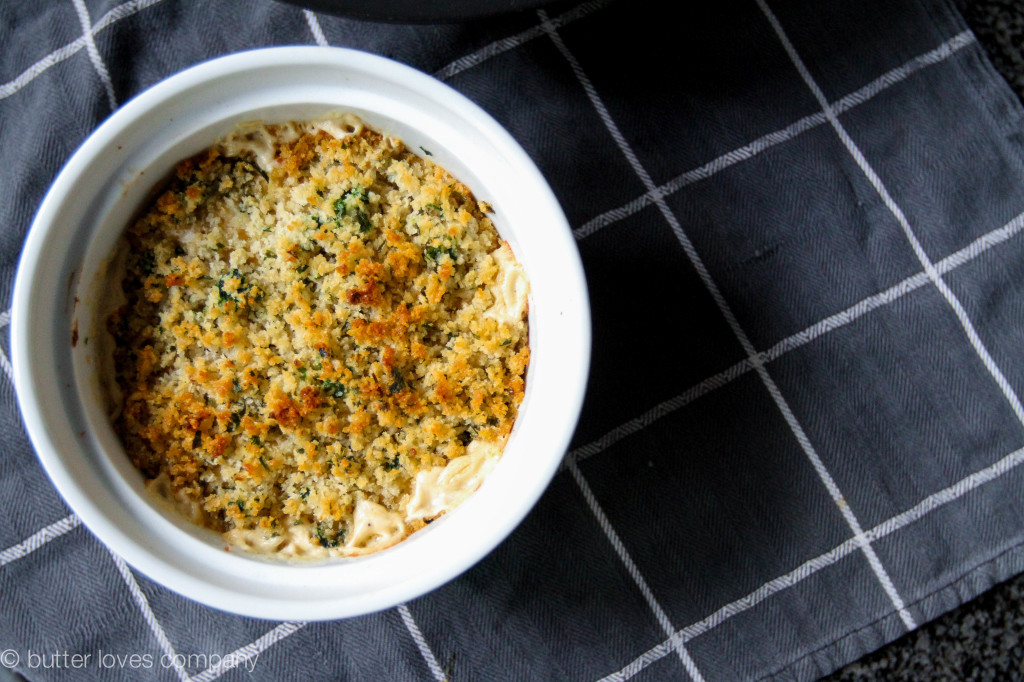 warm, lemony crab dip
adapted from Bay Book's Finger Foods
prep time: 20 minutes
cook time: 20 minutes
total time: 40–45 minutes
makes 2 1/2 cups
Ingredients:
1/3 cup unsalted butter
2 cloves garlic, minced
3 shallots, thinly sliced
1 teaspoon mustard powder
1/2 teaspoon cayenne pepper
1/2 cup heavy cream
2/3 cup cream cheese
1/2 cup cheddar cheese, grated
14-oz. lump crabmeat (drained if using canned)
2 tablespoons fresh lemon juice
2 teaspoons Worcestershire sauce
3 teaspoons chopped, fresh tarragon
3/4 cup fresh breadcrumbs (I used Panko)
1 tablespoon chopped, fresh parsley
Instructions:
Center a rack in the middle of the oven and preheat to 325 degrees. Grab a small baking dish out and set it aside for later (must fit 2 1/2 cups).
Melt half the butter in a medium saucepan over medium heat. Add the garlic and shallots to the saucepan and cook until just softened, about 3 minutes. Stir in the mustard powder, cayenne, and whipping cream. Bring to a simmer and slowly whisk in the cream cheese, a little bit at a time. When the cream cheese is completely incorporated, whisk in the cheddar and stir constantly over very low heat until smooth, about 1–2 minutes. Remove from heat and add in the crabmeat, lemon juice, Worcestershire sauce, and 2 teaspoons of the tarragon. Season to taste with salt and pepper. Stir well and then transfer into your small baking dish.
Melt the remaining butter in the microwave in a separate small microwave safe bowl. Add the breadcrumbs, chopped parsley, and remaining tarragon, and stir until combined. Sprinkle over the crab mixture and bake for 15–20 minutes or until bubbling and golden. Serve warm with toasted bread or crackers.