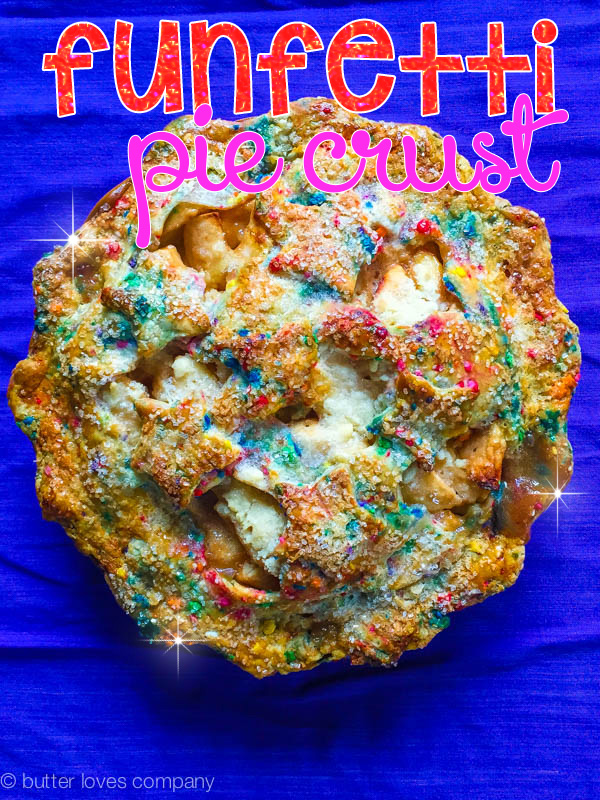 With National Kiss Your Fiancé Day* just around the corner, I can't help but ask: are National "________" Days getting out of hand? Regardless, as a pun-loving baker, there is one National Day I could not be more on board with. It's Pi Day and it is… Today!
That's correct, we are talking about a day commemorating the mathematical constant π (3.14159265359… you get the idea). But, we are also talking about the best way to celebrate this special day—and that's with pie, of course! We learned about it in school and now here we are, putting our math skills to great use.
Don't mistake tomorrow for your typical Pi Day though. As Mashable points out, today is the only time for the next 100 years where the calendar date reflects the first FIVE digits of that fabulous number (3.1415). The next time this will come our way isn't until March 14, 2115. Because this isn't your average Pi Day, you can't celebrate with an average pie, right? Right. Time to funfettify your pie.
I first made this all butter pie crust filled with sprinkles for my birthday. When you are the baker in the family, you make your own birthday cake (ahem, pie). I like to get my hands dirty and use a pastry blender
, but feel free to use a food processor for ease and speed. If you take that route, be mindful not to over-pulse as you want to have lots of visible butter bits. They are your keys to a flaky pie palace.
*National Kiss Your Fiancé Day is March 20th. I'm not a fiancé, but to me this begs the question, why are you not kissing them other days??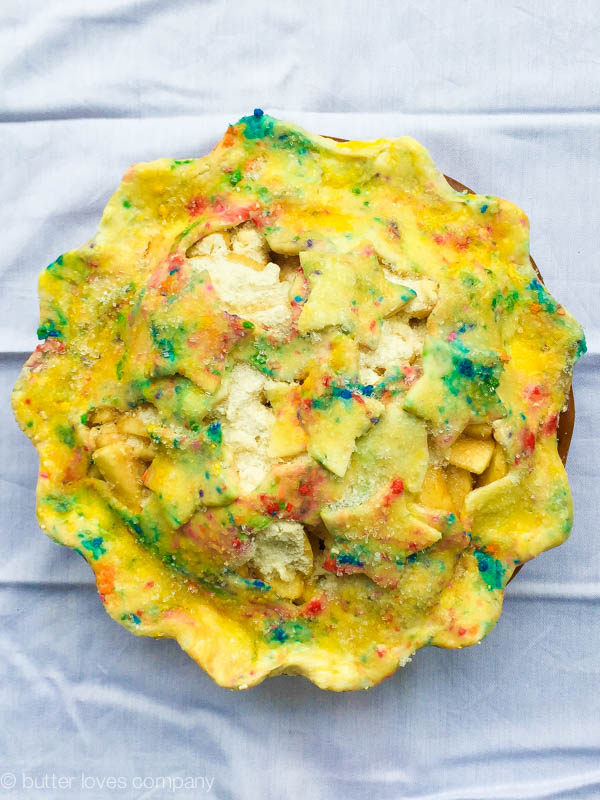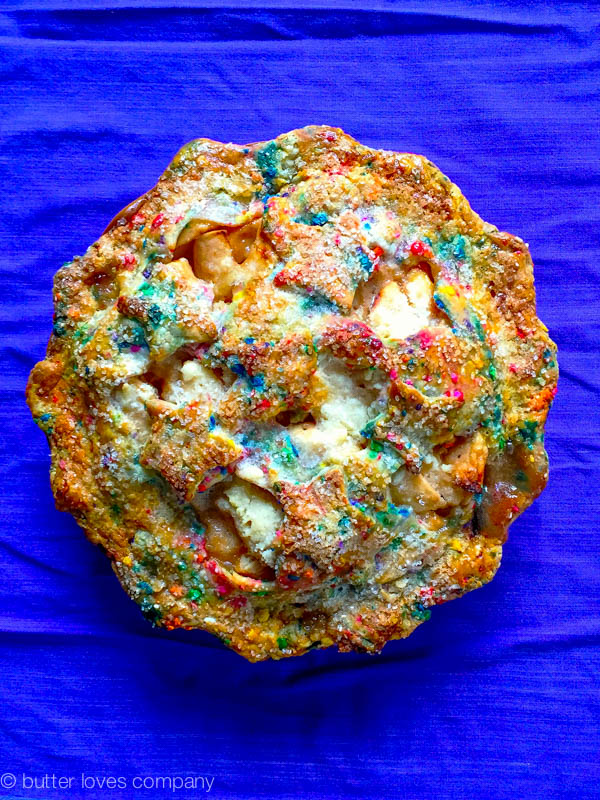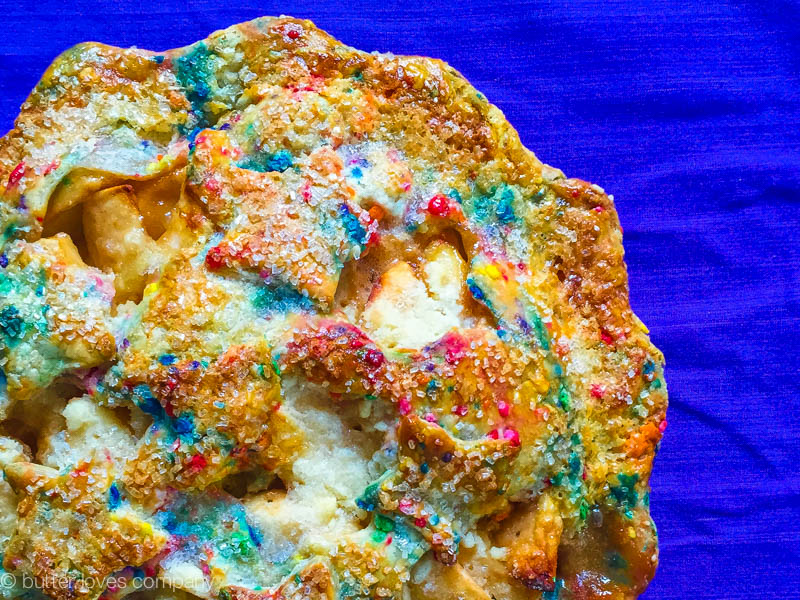 funfetti pie crust
adapted from The Smitten Kitchen
Makes enough dough for one double-, or two single-crust pies.
Ingredients:
2 1/2 cups all purpose flour
1 tablespoon sugar
1 teaspoon table salt
2 sticks (8 ounces/1 cup) unsalted butter, very cold
1 teaspoon vanilla extract
ice water (about 3/4 cup, will be dough glue)
1/4 cup sprinkles of your choice
Instructions:
Prepare your cold ingredients: fill a 1-cup liquid measuring cup with water and a couple ice cubes and set aside. Dice your butter into 1/2-inch pieces and place in a small bowl. Move the bowl to the fridge or freezer until you need it.
In a large, wide bowl whisk together 2 1/2 cups flour, 1 tablespoon of sugar, and a teaspoon of salt. Get out your pastry blender.
Remove your diced butter from the fridge and sprinkle the cubes over the flour. Begin working them into the flour with the pastry blender. Try to break down the butter evenly and stop when all of the butter pieces are around the size of peas.
Pour in vanilla extract and then start slowly drizzling 1/2 cup of the ice-cold water over the butter and flour mixture. Using a rubber or silicon spatula, stir the dough together. Add in more cold water, a tablespoon at a time, just until you're pulling large clumps with the spatula. Pour in the sprinkles and then, using your hands, gather the clumps together into one mound, kneading and turning the dough gently a couple of times to distribute the sprinkles as you pull it all together.
All set! You can now chill the dough by dividing it in half and wrapping each half in plastic. Let the dough chill in the fridge for at least one hour before rolling it out. The dough will keep in the fridge for up to a week and in the freezer for a month or so. Any time you are going to make dough for a later use, make sure to wrap it an extra time in plastic to ward off any freezer or fridge smells.