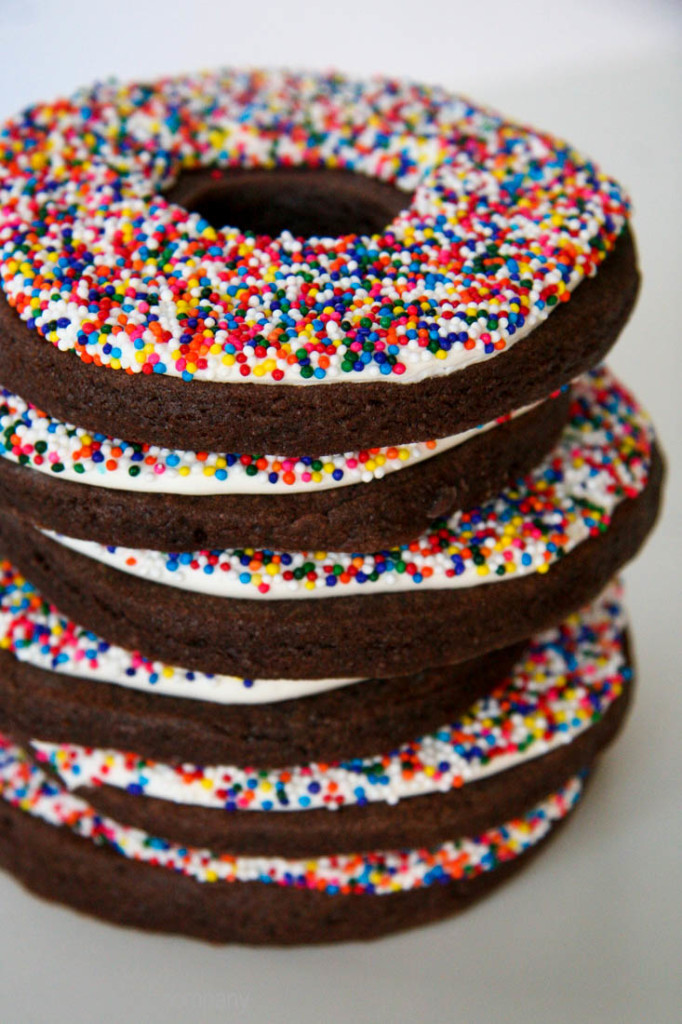 How fun are these little cookies?! They are like 2-D donuts! Or chocolate donut pancakes!
As fun as these roll-out cookies are for kids to make and eat, they are equally as satisfying for adults. The brownie thins have a mouth-coating chocolate flavor and the texture of a flattened fudge brownie. They are soft and chewy and are topped with sweet and crunchy vanilla royal icing and colorful nonpareils. Who wouldn't love that?
Put one of these on the bottom of a bowl and top it with ice cream and you'll be considered a superhero at home.
You'll notice that Dutch processed cocoa powder is listed as an ingredient for this recipe. If you're unfamiliar with the difference between Dutch processed and natural cocoa powder, I put together a separate post to help explain. You can find the deets here. It gets somewhat science-y, folks. Hold onto your hats.
If you skip that post, here's the quick version:
Dutch Processed (alkalized): Acid removed, darker color, smooth flavor, works best with baking powder, should not be used in recipes that call specifically for natural cocoa powder.
Natural (non-alkalized): Acidic, lighter color, sharp flavor, works best with baking soda, can sometimes be used in place of Dutch processed cocoa in recipes.
In this recipe I specifically used Valrhona Unsweetened 100% Cocoa Powder, which is Dutch processed (alkalized). You could actually try using natural cocoa powder (non-alkalized) in this recipe because of what we learned here. I have not made this recipe using natural cocoa (yet), so, if you try it, please do let me know how it turns out!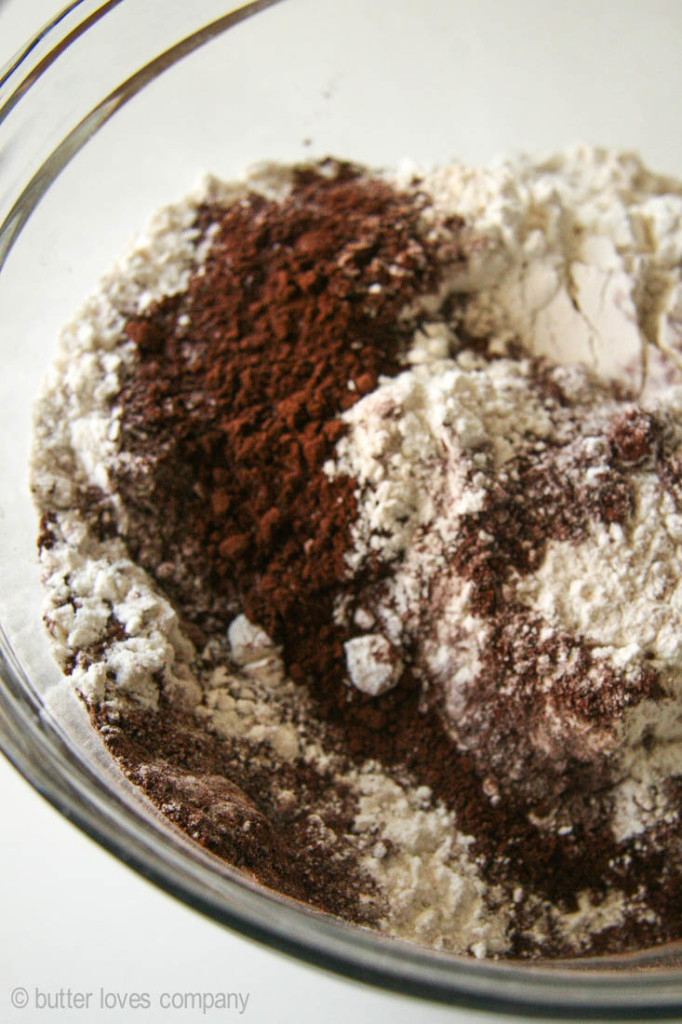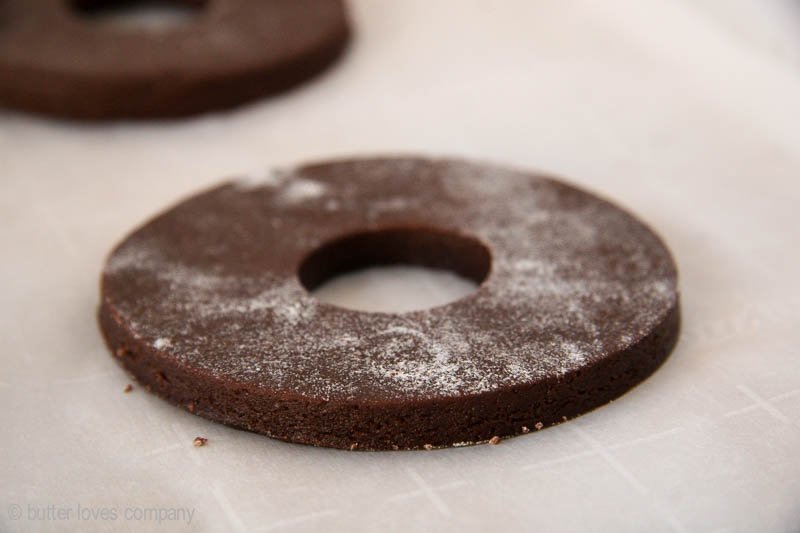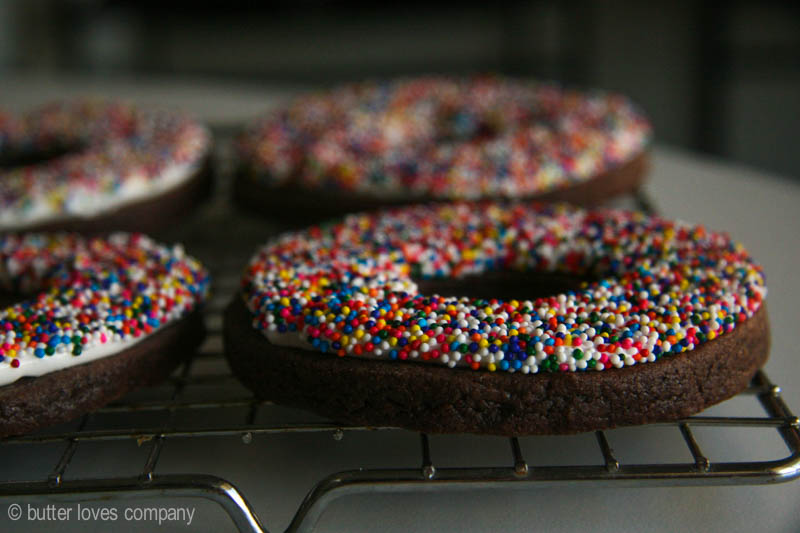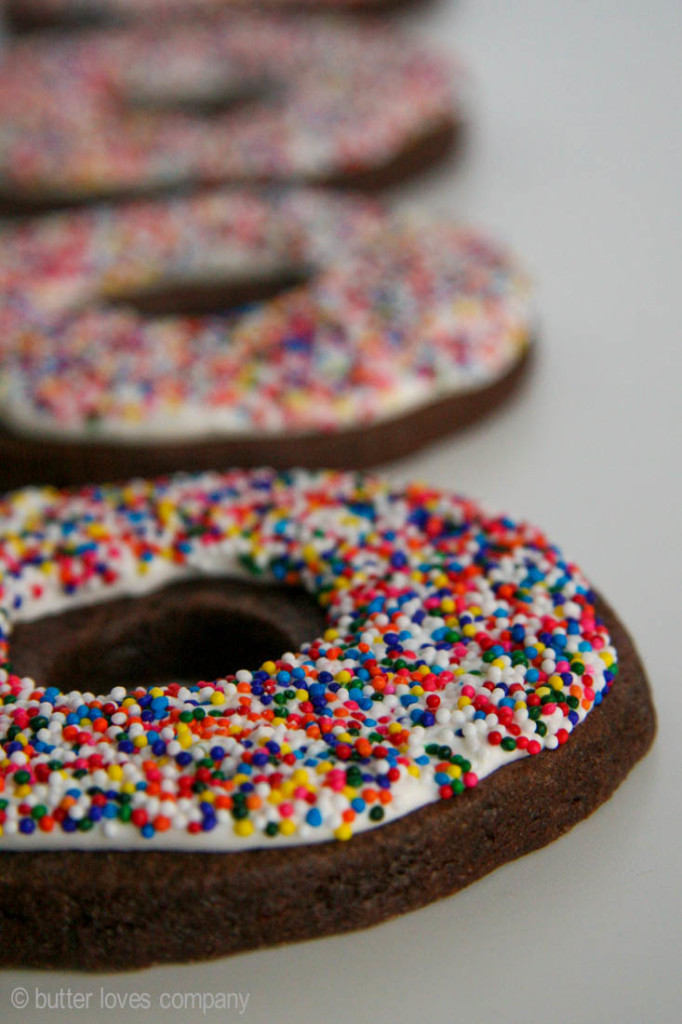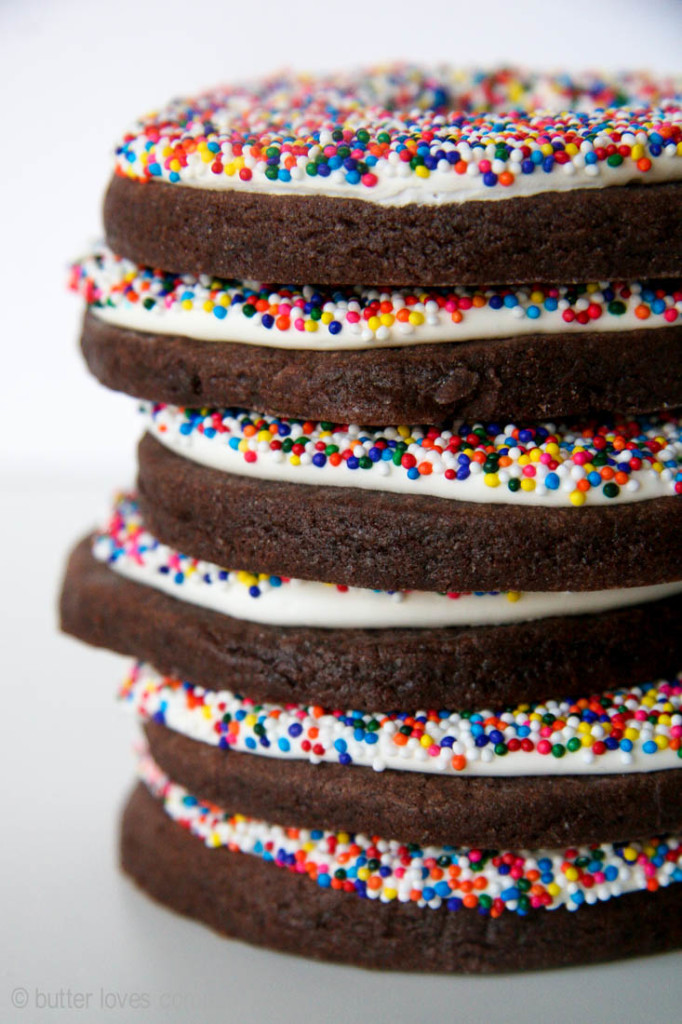 iced brownie thins
adapted from the smitten kitchen cookbook
prep time: 15 minutes
cook time: 8–11 minutes
total time: 1 hour 30 minutes (includes chill time)
makes about 12 iced donut-shaped cookies or a lot more little ones (you may have extra icing)
Ingredients:
3 cups (275 grams) all-purpose flour, plus more for rolling
2/3 cup (55 grams) unsweetened Dutch processed cocoa
3/4 teaspoon table salt
1/2 teaspoon baking powder
16 tablespoons (225 grams or 2 sticks) unsalted butter, at room temperature
1 1/2 cups (300 grams) sugar
2 large eggs, room temperature
1 teaspoon vanilla extract
For icing:
2.3 ounces pasteurized egg whites (about 2 large eggs)
1/2 teaspoon vanilla extract
3 cups confectioners' sugar
nonpareils or sprinkles for topping
Instructions:
Preheat your oven to 350°F. Line two baking sheets with parchment paper and set aside.
In a medium bowl, sift together the flour, cocoa, salt, and baking powder. Set aside.
In the bowl of an electric mixer fitted with the paddle attachment, cream the butter and the sugar on low-medium speed until it is light and fluffy, about 5 minutes. Add in the eggs, one at a time, scraping the sides of the bowl after each addition. Add the vanilla. With the mixer on low speed, slowly add the flour mixture to the butter mixture and mix until just incorporated. Wrap the dough in plastic and refrigerate for at least one hour.
Lightly flour a work surface and remove the dough from the refrigerator. Using a rolling pin, roll the dough out until it is between 1/4 inch and 1/2 inch thick. Using a cookie cutter of your choice, cut cookies out from the dough and transfer to the prepared baking sheets leaving 2 inches between each cookie. Cook for 8 to 11 minutes, or until the edges are firm and the centers are slightly puffed but still appear soft. Transfer to a wire rack to cool completely while you prepare the icing.
To prepare the icing: in the bowl of a stand mixer fitted with a whisk attachment, combine the egg whites and vanilla and beat until frothy. Add confectioners' sugar gradually and mix on low speed until sugar is incorporated and mixture is shiny. Turn speed up to high and beat until mixture forms stiff, glossy peaks (5 to 7 minutes). Transfer to a pastry bag and pipe onto the cooled cookies. (You can also use a knife to spread onto the cookies if you'd like.) While the icing is wet, sprinkle with nonpareils, if desired. You may have extra icing and you can keep it in a well-sealed container in the fridge for a couple days to use again!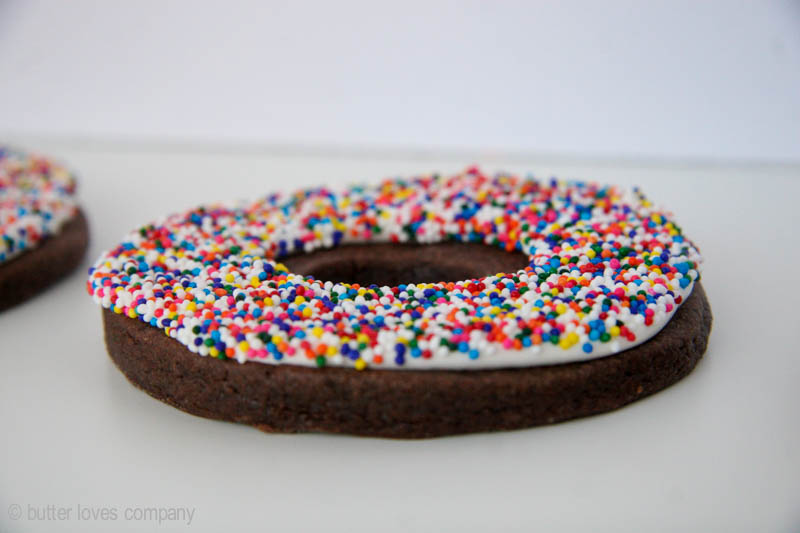 Is chocolate your jam? You should totally check out this recipe for Chocolate Pecan Torte with Strawberry Buttercream.