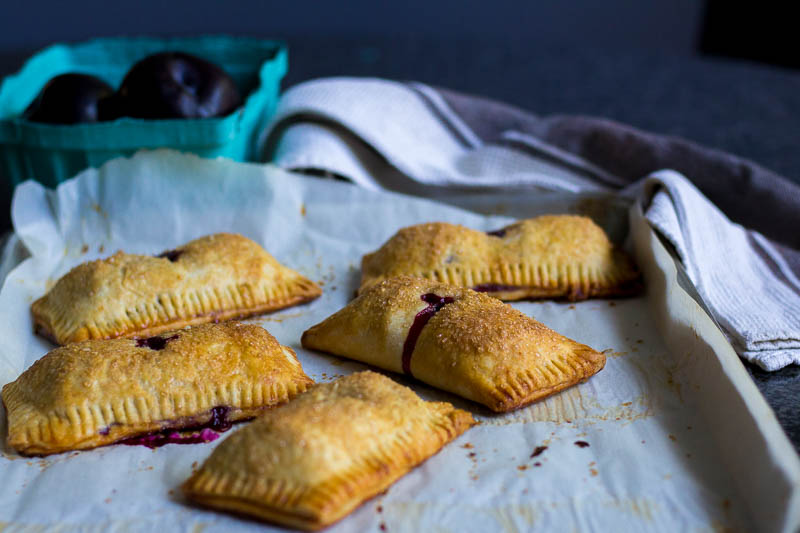 A few precarious Waze drives across Los Angeles scoping out the neighborhood's farmers' market and we've finally found our favorite. Just so happens it is right in our Hollywood backyard.
It was love at first sight or, more specifically, love at first sight of the oysters being freshly shucked at the first stall.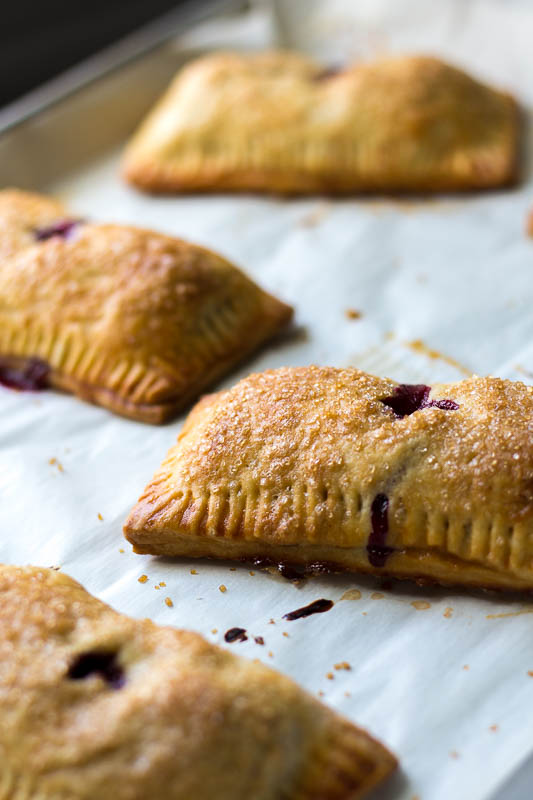 Continue up the pavement a few steps, past the casual cool parents with arms around their stylish kids and the effortless beauties holding baskets with flowers fluttering over the wicker edges. Keep going by the chef piling up the freshest ingredients for the night's service and the person you swear you recognize from Law & Order SVU, and you'll arrive at a most-colorful stall.
It's mid- to late-summer and stone fruits are the cream of the crop. Mounds and mounds of peaches, nectarines, plums, apricots, and pluots await you. Each fruit wearing a different jewel toned coat. Who knew there were twelve varieties of plum? From a golden yellow with a soft and sugar sweet flavor to a deep dark indigo with a tart skin and apricot-esque taste, this farm's stand has it all. Stock up and enjoy with everything. But most importantly, in my opinion, bake!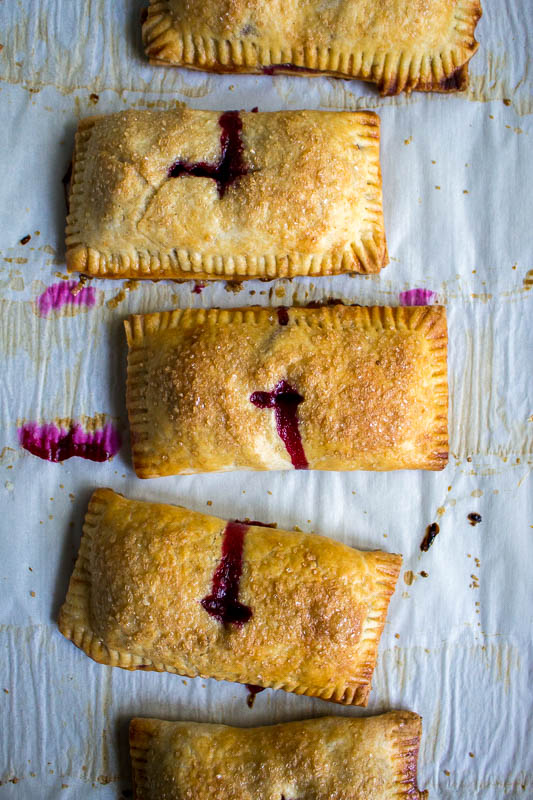 Is there a better showcase for summer fruit than pie? There's something about wrapping peaches or plums in a tender buttery crust and letting the oven bring out the fruit's fresh and tangy juices that feels incredibly homey and effortless. The fresh ingredients really do the work.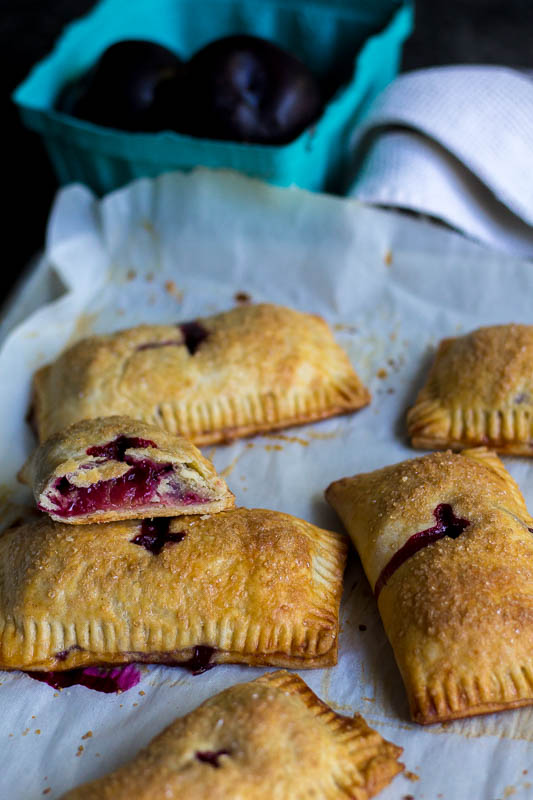 So here we are with Plum Hand Pies; a portable version of your favorite summer pie. I always prefer a homemade crust but feel free to use store bought if that is your preference or if you're tight on time.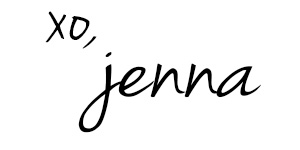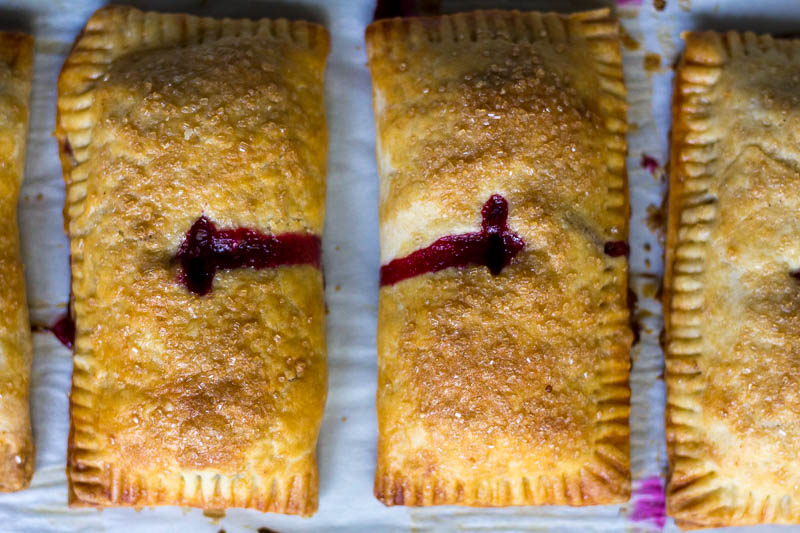 Ingredients
For the dough (if making from scratch):

1 1/2 cups all-purpose flour
1 1/2 tablespoons sugar
1/4 teaspoon kosher salt
1/2 cup (1 stick) cold unsalted butter, cut into 1/2-inch pieces and chilled
1/4 cup ice water, plus up to 1/4 cup more if needed
For the filling + assembly:

4 medium plums or pluots, halved and pitted and then cut into 1/4-inch slices
1/4 cup sugar
1 tablespoon flour
1 teaspoon lemon zest
1/2 teaspoon ground ginger
1/2 teaspoon ground cinnamon
1/4 teaspoon salt
1 large egg, beaten with 1 teaspoon water, for egg wash
sugar, for sprinkling on top
Instructions
In the bowl of the food processor, prepare the dough by pulsing the flour, sugar, and salt to combine. Drop in the chilled butter and pulse for about 15 seconds, or just until the butter is dispersed and the pieces are the size of peas. Pour in 1/4 cup ice water and pulse just until dough comes together in clumps, adding more water 1 tablespoon at a time, if necessary to moisten. Grab the dough and pat into a square, wrap in plastic and refrigerate until firm, about 2 hours (can be made and chilled up to 3 days ahead).
When the dough is chilled, preheat the oven to 375°F. Line a baking sheet with parchment and set aside. Prepare the filling by gently mixing the sliced plum, sugar, flour, zest, ginger, cinnamon, and salt in a medium bowl until the fruit is coated.
On a lightly floured surface, roll out chilled dough to an approximate 15 x 12-inch rectangle. Slice the dough in half the long way, and then in thirds the short way, to create a total of 6 rectangles.
Brush edges of rectangles with the egg wash; layer the filling across one side of each rectangle, leaving a 1/2 inch border of dough. Fold the empty side of dough over the fruit and press edges to seal. Crimp with a fork, for an extra seal if you desire (I did). Place each hand pie on the prepared baking sheet and brush with egg wash and sprinkle with sugar. Cut slits in tops as little air vents.
Bake hand pies at 375°F for 30¬–35 minutes, until juices are bubbling and pastry is golden brown, rotating sheet halfway through. Serve warm or at room temperature.
https://www.butterlovescompany.com/2016/08/24/plum-hand-pies/
butter loves company | jenna larsson