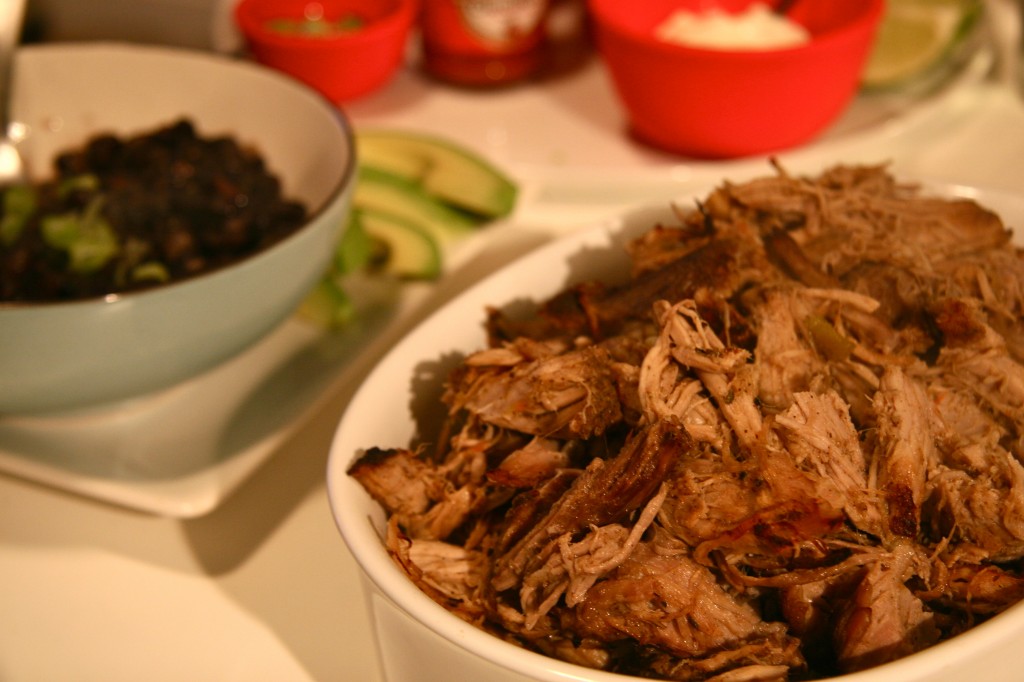 Attention all San Diego-ers (San Dieg-ites? San Diego-ans?): Greg and I just booked a trip out there in a few weeks as a reprieve from this wretched winter. As it will be my first time there, I'm now taking any and all suggestions on "must do, eat, or see" activities. Please feel free to leave them as comments here.
It's my understanding that I'll be eating lots of tacos and burritos in Southern California, and while Boston has a few good spots for these things, I am excited to eat bucket loads of local avocados and authentic Mexican fare (Anna's Taqueria, please forgive me if I'm unfaithful).
To prep my palatte, I recently tried my hand at homemade carnitas. Thanks to a slow-cooker, it couldn't have been easier. I used a recipe from food blog Pinch of Yum. It was a great one for the first time around and, like most recipes, lends itself to personal tailoring for future rounds. A little more spice here, a little less citrus there. Serve with your favorite taco accompaniments.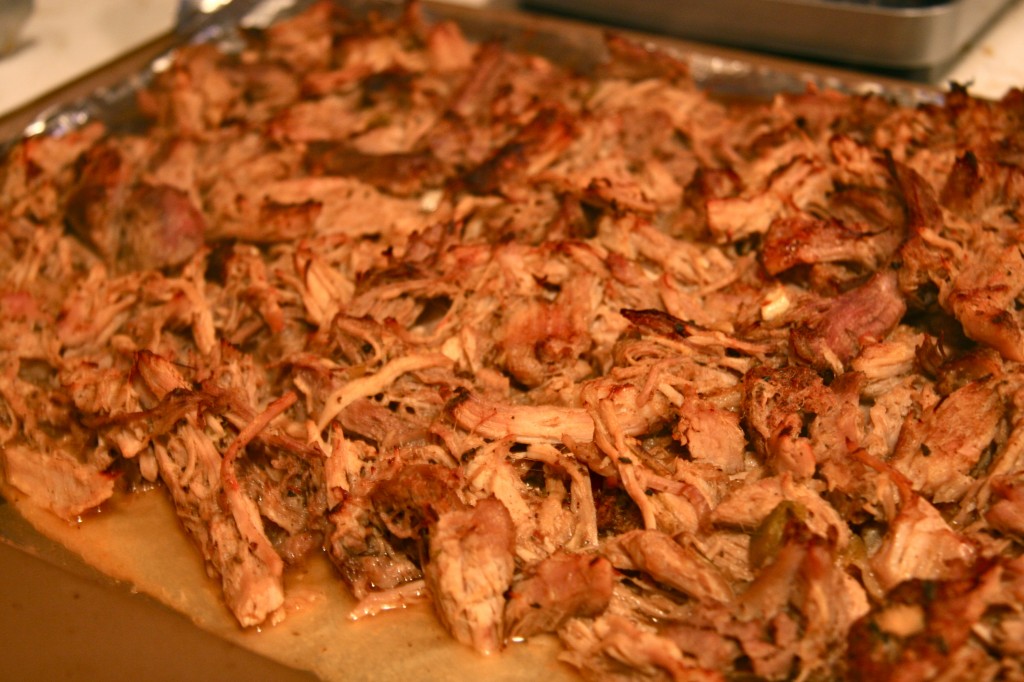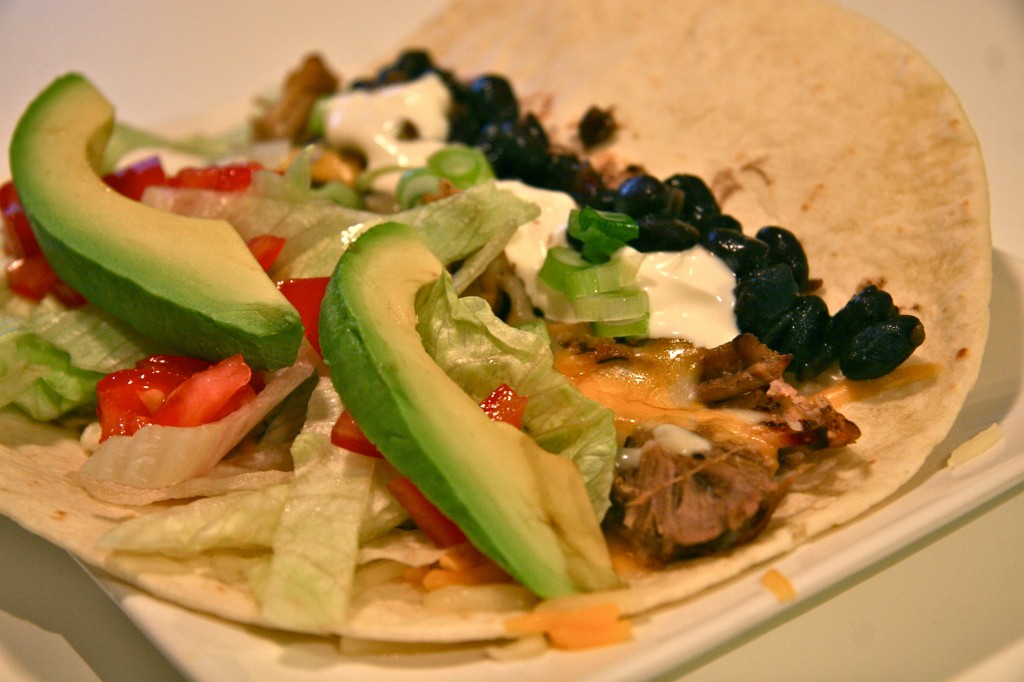 slow cooker carnitas
Author:
Prep time:
Cook time:
Total time:
Ingredients
4–5 lbs. pork shoulder
5 cloves garlic
1 tablespoon salt
1 teaspoon cumin
1 teaspoon chili powder
1 teaspoon black pepper
1 teaspoon oregano
¼ teaspoon cinnamon
½ teaspoon cayenne pepper
1 tablespoon chipotle hot sauce (optional)
juice of 2 limes
½ cup orange juice
12 ounces beer
½ cup salsa
Instructions
Place the pork shoulder in the slow cooker. Roughly chop the garlic and place into the slow cooker, rubbing onto the meat as you do.
Sprinkle the meat with salt, cumin, chili powder, black pepper, oregano, cinnamon, and cayenne. Rub seasonings onto the pork.
Add lime juice, orange juice, beer, and salsa. Cover and cook on low for 8 hours (or 4 hours on high).
Shred meat with two forks directly in the slow cooker (or take out, shred, and replace in sauce). It should fall apart easily.
Preheat broiler. Line a baking sheet with aluminum foil. Place the shredded meat on the cooking sheet and pour a few spoonfuls of sauce over the top. Broil for 5–10 minutes or until you get browned edges on the pork.
Serve on tortillas with your favorite toppings.