From Ottolenghi's Sweet, this dense, robust gingerbread recipe is topped with warm, perfect-for-Fall brandied apples. 
I'm never been a big birthday person. I love your birthday. I'll make you a cake. I'll go to your party. I'll even plan your party if you want me to! But, my own birthday. Not so much. This year was a bit of a whirlwind and we ended up going out with some friends to a cool bar/magic show in Hollywood, and then ventured out nearby for the rest of the night. It was a ton of fun!
Why am I talking about birthdays? Oh yeah! Because what did I pull out of my gift bag this year?  copy of Ottolenghi's new cookbook, Sweet. If you've cooked from, or have even flipped through the pages to ogle the photos, in Yotam Ottolenghi's other books, Plenty, Plenty More, or Jerusalem, you'll know he has a way of turning a mish mash of ingredients into the most visually vibrant and deceptively delicious dishes you can imagine. This time, the master chef is taking on the sweets world along with co-author Helen Goh, and you can probably guess that I was just a little pumped to get baking from this book.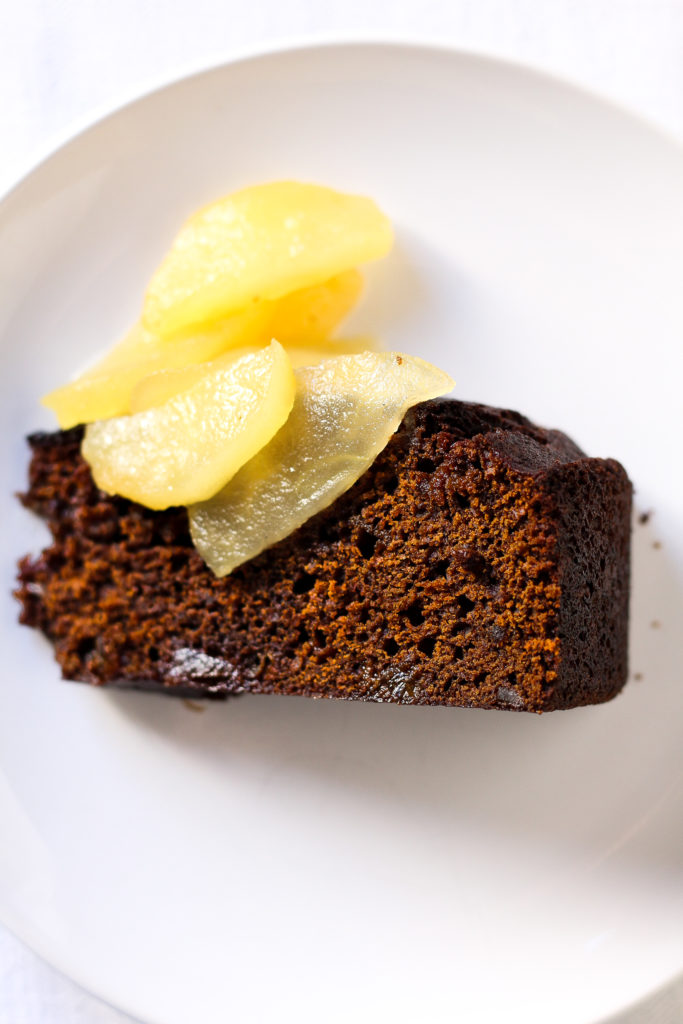 As luck would have it, some blogger friends and I are celebrating the best of fall flavors today, which includes the Fall all-star…drum roll please…apples! The autumn favorite fruit is super versatile and I'm so excited to share a plethora of recipes for your perusal below. Whether you're looking for sweet or savory, everyday or celebration, apples can fit the bill. For my contribution, I turned to my newest cookbook to see what Ottolenghi would do with apples.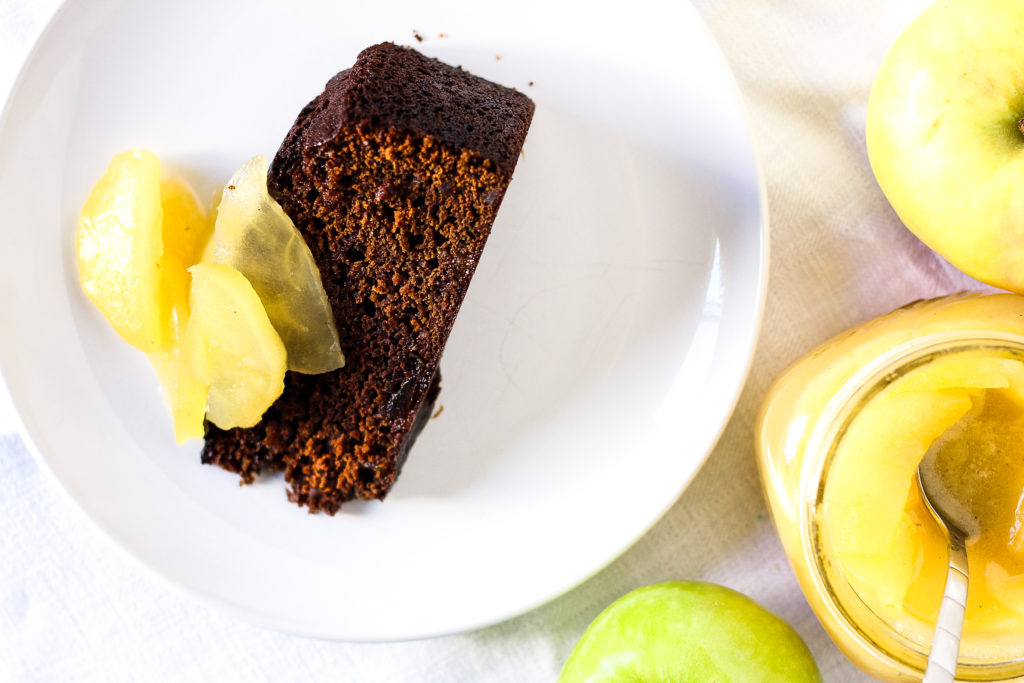 Enter: Gingerbread with Brandied Apples. This gingerbread recipe yields a cake that is dark in color, dense in texture, and deep in flavor. There is a substantial ginger punch from ground ginger and spicy crystallized ginger. The hefty cup of blackstrap molasses gives it that robust, almost a little bitter flavor. Wondering what the difference between regular molasses and blackstrap molasses is? I got you! Check out these run-downs from Serious Eats and The Kitchn. To make the gingerbread extra special, we're topping it with apples reduced in a brandy sauce. Honestly, you could just make the brandied apples and use them for an ice cream or yogurt topping and you would not be mad about it. In this case, the brandied apples give the gingerbread a little freshness as the juices seep into the cake's crevices.
Look around on social for the hashtag #AisforalltheApples to discover all of the apple recipes in this virtual celebration or click through one of the links following the recipe to explore some of my favorite bloggers' contributions!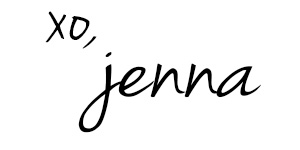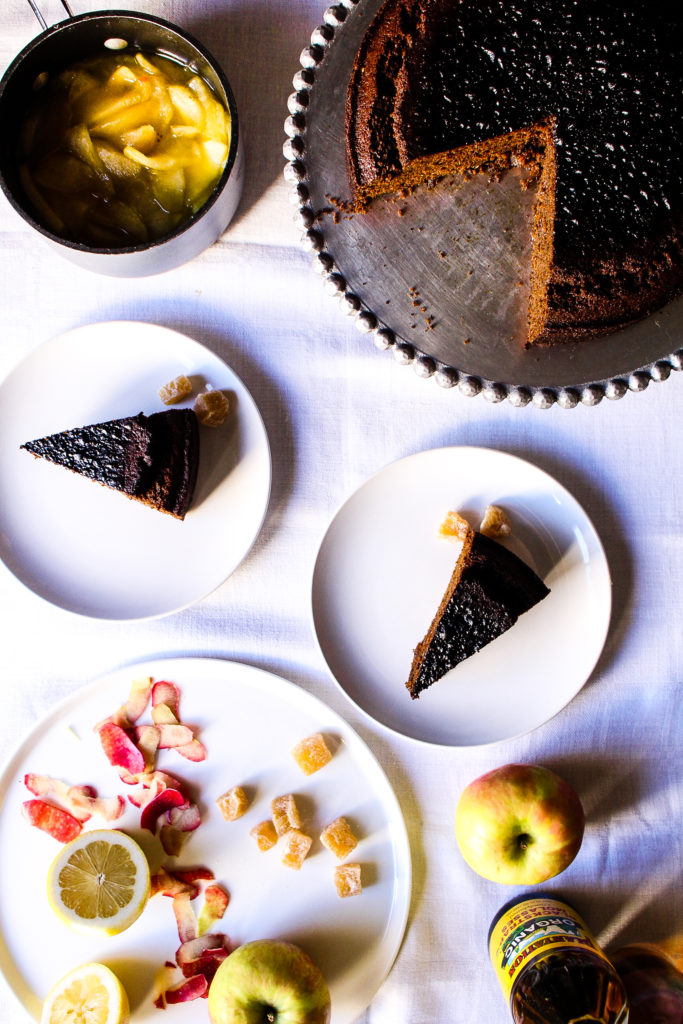 gingerbread with brandied apples
Ingredients
1 cup (300 grams) blackstrap molasses
1/2 cup (100 grams) light brown sugar, packed
1/2 cup (120 grams) granulated sugar
1 cup (225 grams, 2 sticks) unsalted butter, melted, and cooled slightly
3 large eggs, room temperature
Zest of 1 orange
3 1/4 cups (400 grams) all-purpose flour
1 tablespoon baking soda
1 tablespoon ground ginger
2 teaspoons ground cinnamon
1/2 teaspoon salt
1 1/4 cups (300 ml) just boiled water
1/2 cup (100 grams) finely chopped crystallized ginger
Brandied Apples:

5 baking apples, such as pink lady, honeycrisp
3 1/2 tablespoons (50 grams) unsalted butter
1/2 cup (120 grams) granulated sugar
1 teaspoon vanilla extract
Strips of lemon peel from 1 large lemon
3 1/2 tablespoons (50 ml) brandy
3 1/2 tablespoons (50 ml) lemon juice
1/8 teaspoon salt
Instructions
Preheat the oven to 400°F. Spray a high-sided 9-inch springform pan with non-stick spray, line with parchment paper, and then spray the parchment. Set aside.
In a large bowl, combine the molasses, brown sugar, granulated sugar, butter, eggs, and orange zest. Stir with a rubber spatula until combined.
In a separate medium bowl, whisk together the flour, baking soda, ginger, cinnamon, and salt. Pour the flour mixture into the molasses mixture and stir to combine. Add the just-boiled water and stir to combine. Stir in the crystallized ginger. Pour the batter into the prepared pan and bake until a toothpick inserted into the center of the cake comes out clean, about 45–50 minutes. Remove from the oven and allow to cool before removing from the pan and transferring to a serving plate.
Meanwhile, prepare the brandied apples. Peel and core the apples and cut into half-inch slices. In a medium saucepan over medium heat, add the apples and allow to sear for two minutes, stirring every so often. Remove the apples to a medium bowl (they will go back in shortly). In the saucepan over medium heat, add the butter and allow to melt. Then add the sugar, vanilla, and lemon peel. Stir in the apples to coat and cook for 5 minutes. Pour in the brandy, lemon juice, and salt and reduce for 3 minutes over medium-high heat, or until the sauce is thickened, but not caramelized.
To serve: slice the gingerbread and spoon some of the warm brandied apples on top. I think vanilla ice cream or whipped cream might be nice here as well.
Notes
https://www.butterlovescompany.com/2017/10/22/gingerbread-brandied-apples/
butter loves company | jenna larsson
Cloudy Kitchen's Salted Caramel and Apple Babka
Square Meal Round Table's Chai Spiced Tarte Tatin
The Wood and Spoon's Maple Apple Cake
The Cooking of Joy's Deep Fried Apple Dumplings with Miso Caramel Dipping Sauce
Pensive Foodie's Mini Bacon Crusted Apple Pies
My Kitchen Love's Bird's Nest Caramel Apple Cake
More Icing Than Cake's Apple Butter Pretzels with Rosemary Cheddar Dip
Casey Joy Lister's Waldorf Salad's Twisted Sister
The Kitchen Sink's Apple Cheddar Loaf
What Should I Make For's Apple Puff Pastry Tarts
Jessie Sheehan Bakes' Apple Fritters
Smart in the Kitchen's Gluten Free Apple Cranberry Crisp
This Healthy Table's Cardamom Apple Tart
Figs & Flour's Apple Purple Potato Pizza
Something New for Dinner's Savory Bread Pudding with Apples, Sausage, and Pecan
Always Eat Dessert's Apple Spice Scones with Maple Bourbon Glaze
Rezel Kealoha's Rose Poached Apples with Rosewater Reduction
The Soup Solution's Fennel Sausage and and Apple Dressing (Stuffing)
Lemon Thyme and Ginger's Smoky Maple Apple Dutch Baby
Gobble the Cook's One Pan Pork Chops and Sausages with Apple
Hola Jalapeno's Fluffy Apple Chili Biscuits
Salt and Wind's Pomegranate Ginger Apple Cider Punch
What Annie's Eating's Butternut Squash/Apple Soup with Asiago and Sage Croutons
Flours in Your Hair's Brown Butter Bourbon Apple Pie
Confetti Kitchen's Kale Salad with Chicken and Apple
Salted Plains' Gluten-Free Apple Crumb Cake
Easy and Delish's Fun Candy Corn Apple Pops
This Mess is Ours' Easy Baked Apple Custard
Butter Loves Company's Gingerbread with Brandied Apples
Zestful Kitchen's Puffed Apple Pancake
Sweet Pillar Food's Apple Honey Brie
A Farmgirl's Dabbles Peanut Butter Apple Cookies
Amee's Savory Dish's Peanut Butter Protein Dip
Especially Southern Dishes' Apple Pie Egg Rolls
Pie Girl Bakes' Salted Caramel Apple Pie
Cocoa and Salt's Vegan Apple Stuffin' Muffins
Saltnpepperhere's Honey Apple Muffins
Worthy Pause's Thanksgiving-in-Your-Mouth Paleo Stuffing
Baking The Goods' Apple Cheddar and Thyme Scones
Smart in the Kitchen's Gluten Free Apple Cranberry Crisp
Measuring Cups Optional's Caramel Apple Upside Down Cake
Inspired by the Seasons' Brussels Sprout & Apple Slaw
Sprouting Radiance's White Bean and Apple Soup
Feed the Swimmer's Apple Buckwheat Galette with Halva and Maple Tahini
It's a Veg World After All's Individual Microwave Apple Crisp
Farm and Coast Cookery's Apple Cider Donut "French Toast"
Ful-filled's Milopita – Greek Apple Cake
Allo Maman, What's Cooking's Apple & Camembert Tarte Tatin
Champagne and Cookies' Apple Cheddar Galette
What's Karen Cooking's Country Apple Bundt Cake with Cardamom Apple Compote
The Foodie and the Fit's Venetian Bread Pudding with Apples
Flotte Lotte's Apple Bread with Cinnamon Butter