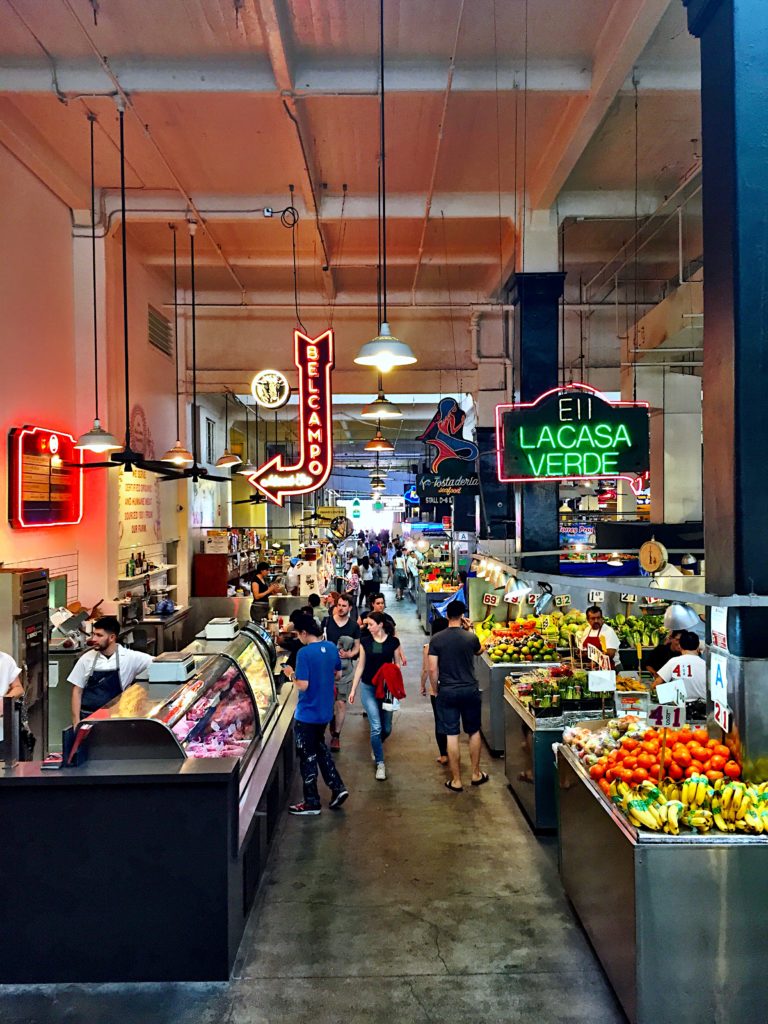 Rainbow foods, Korean gochujang, fancy toasts, and bone broth are just a few of the standout food fads that crossed many of our social feeds and dinner tables in 2016. Now, 2017 is here and as the restaurant and food industries continue to evolve and shift, I wanted to share my thoughts for what food trends may swoop in this year. Cheers to a year of eating deliciously!
Food Halls and Markets – With the popularity of LA's revamped Grand Central Market, New York's Gotham West Market, and the ever-expanding Eataly empire (The Boston outpost opened in November 2016 and Los Angeles expects to open it's doors next May in Century City.), there is little doubt that food halls have struck a chord within the food and lifestyle community. I'd expect the trend to continue, even on a localized scale: think warehouse with a handful of artisan vendors in your hometown. In a similar vein, I'd expect to see more upscale counter service restaurant/market hybrids. Small businesses supporting other small businesses: it's a beautiful thing!
Breakfast Cakes – Cake in the morning? When you think about it, we've always kind of had cake for breakfast anyway. Muffins and morning breads are basically naked cakes if you ask me. I expect to see more and more morning snacking cakes popping up. They may be lower in sugar (see #3) or incorporate vegetables but they'll be so delicious they could easily transform into your next favorite birthday cake with a swoop of frosting.
Sugar Mindfulness – Sugar has been receiving quite a bit of controversial press lately and I think, no matter what study you read or where you stand on the debate, a mindfulness about sugar will present itself in the food products and recipes we see this year. One of my favorite pastry chefs, Joanne Chang, even came out with a Baking with Less Sugar cookbook last year. As did America's Test Kitchen. You may also start to see more focus on alternative sugars like honey or maple syrup in recipes and products this year.
Ayurvedic Herbs and Other Roots – The humble yellow root, turmeric, popped up everywhere in 2016 (we see you Golden Milk). Hailed for its anti-inflammatory properties, turmeric is one of a number of ingredients highlighted in Ayurvedic medicine: a holistic science of health, focused on physical and emotional balance, with food choices taking center stage. My grandmother would always add some to her Portuguese saffron rice, resulting in a beautiful mustard yellow dish—a little goes a long way in terms of adding color. I think the trend could continue with other herbs and roots this year. Let's keep our eyes out for Ashwagandha, Manjistha, Reishi, and Maca.
Vegetarian Mains – Mushrooms, eggplant, cauliflower, squash, lentils, polenta—vegetarian meals don't need to leave you craving more. With quality sourced ingredients and endless wholesome and comforting combinations and preparations, I think we will see an increase of these vegetable-focused main dishes in 2017. The most devoted meat eaters may even jump on board: the team at Impossible Foods has introduced the "Impossible Burger": an 100% vegan, plant-based burger that bleeds like a real beef burger thanks to a not so secret ingredient called heme (found in both plant and animal muscle where it contributes to the color and taste of 'meat'). Vegetables will no longer be pushed "a side."
Small Batch and Homemade Smoked Meat, Fish and Charcuterie – Pickling, preserving, and fermenting have swept through the Insta-sphere with no end in site. Homemade kombucha, kimchi, and kefir rose in 2016, but let's keep our eyes out for small batch and made-at-home smoked meat, fish, and charcuterie. There are tools popping up that help cooks tackle the delicious feat in their kitchens (smoker bags, chilling stations), and even if no one else catches onto it, you will definitely find me over here taking a stab at small batch smoked black cod.
Poke – While I do think "bowls" in general are and will continue to be very popular, I will call out one I think will especially continue to make waves across the country this year: poke —the Hawaiian bowl dish traditionally featuring raw ahi tuna (also known as my most favorite lunch). Poke bars have infiltrated Los Angeles over the past couple of years and fast-casual poke spots have been popping up in New York City in 2016 as well. I think the rest of the country may see the same this year—raw fish, rice, fresh toppings. What's not to love?
Instant Pot – Similar to how we saw Spiralizers come to popularity over the past couple of years, 2017 may be the year of the Instant Pot. Unfamiliar? The Instant Pot is a multi-function kitchen tool that can be used as a slow cooker, electric pressure cooker, rice cooker, steamer, yogurt maker, sauté/browning pan, and warming pot, saving people time and space on their counters by doing the job of multiple small appliances. Thanks to a number of Amazon deals on the tool in 2016, more and more homes are toying with the Instant Pot. I'm yet to try it out but early feedback in the food community seems to be very positive.
Souping – Bye bye green juice, hello green soup. For those of us who prefer to enjoy a meal with a spoon instead of a straw, there's another way to detoxify and nourish your body. It can be done just as well through wholesome soups and broths. I do believe juice cleanses will keep their hold of some, but for others who are looking to lighten up their diets for a few days, I think soups are the answer. Bonus: they can taste very indulgent and comforting with minimal effort and many veggie forward soups can be made with less than 5 ingredients.
What are your thoughts? Are there any other trends you see on the horizon for 2017? I'd love to hear from you!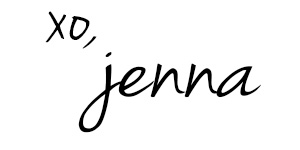 This post includes one or more affiliate link; meaning if you click on the link and make a purchase, Butter Loves Company receives a very small percentage of the sale at no extra cost to you. As always, all opinions are my own!