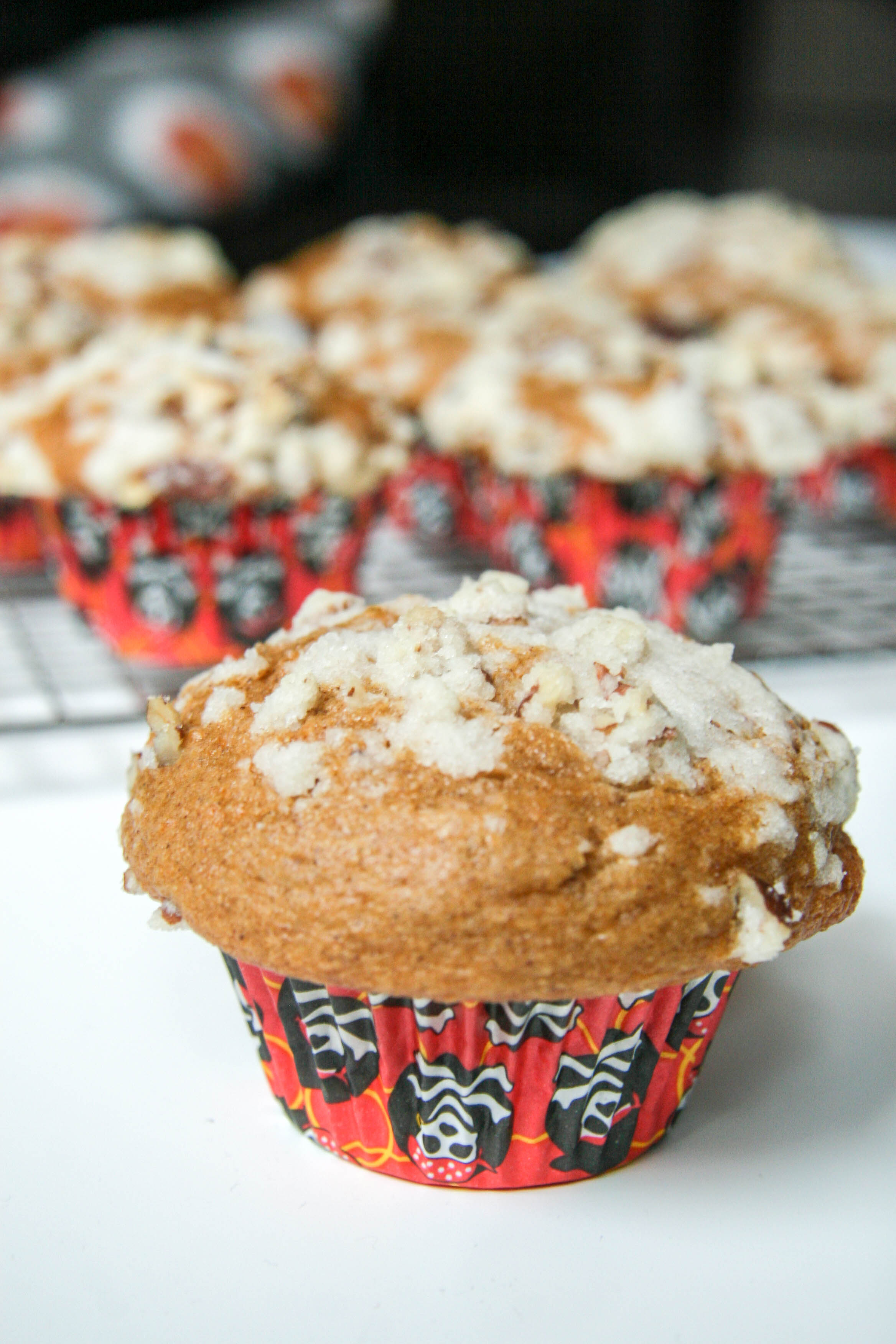 Fluffy, moist sweet potato muffins spiced with cinnamon and nutmeg, topped with a crunchy, sweet pecan streusel
I've been meaning to bake with sweet potatoes for so long. Really, it has been on my mind since last Thanksgiving after eating the classic sweet potato casserole topped with gooey marshmallow and sticky sweet pecans. It still boggles my mind that sweet potato casserole is considered a side dish and not a dessert, though I'm certainly not complaining because then I can have guilt-free seconds!
With Easter around the corner, my timing to make sweet potato streusel muffins couldn't be worse. Right now, you're likely expecting some variation on homemade Peeps, deviled eggs, or carrot cake. (Thanks to my mom, I have the BEST carrot cake recipe to share with you at some point, hopefully sooner rather than later.)
Alas, I dropped the ball and picked up a sweet potato and this is what came of it.
For those of you who are weary of veggies in dessert, trust me, you'll be happy you gave this recipe a shot. Sweet potato carries similarities to pumpkin when used in baked goods; it effortlessly results in a moist cake. Paired with warm spices like cinnamon and nutmeg, and topped with a sweet, crunchy pecan streusel, these sweet potato streusel muffins are for keeps. The muffin tops have just enough crunch and the insides stay fluffy, moist, and flavorful. No crumbly, dense, or dry muffins here.
###
As a lifelong Bostonian, and as we approach the 2014 Boston Marathon, I'd like to remind everyone that you can still donate to The One Fund to help those most affected by the tragic events of last year's Boston Marathon. While my heart continues to be heavy for those whose lives were directly impacted by the tragedy, I continue to be inspired by the stories of hope and the force of this great community—and communities across the globe—to come together with pride, positivity, and support.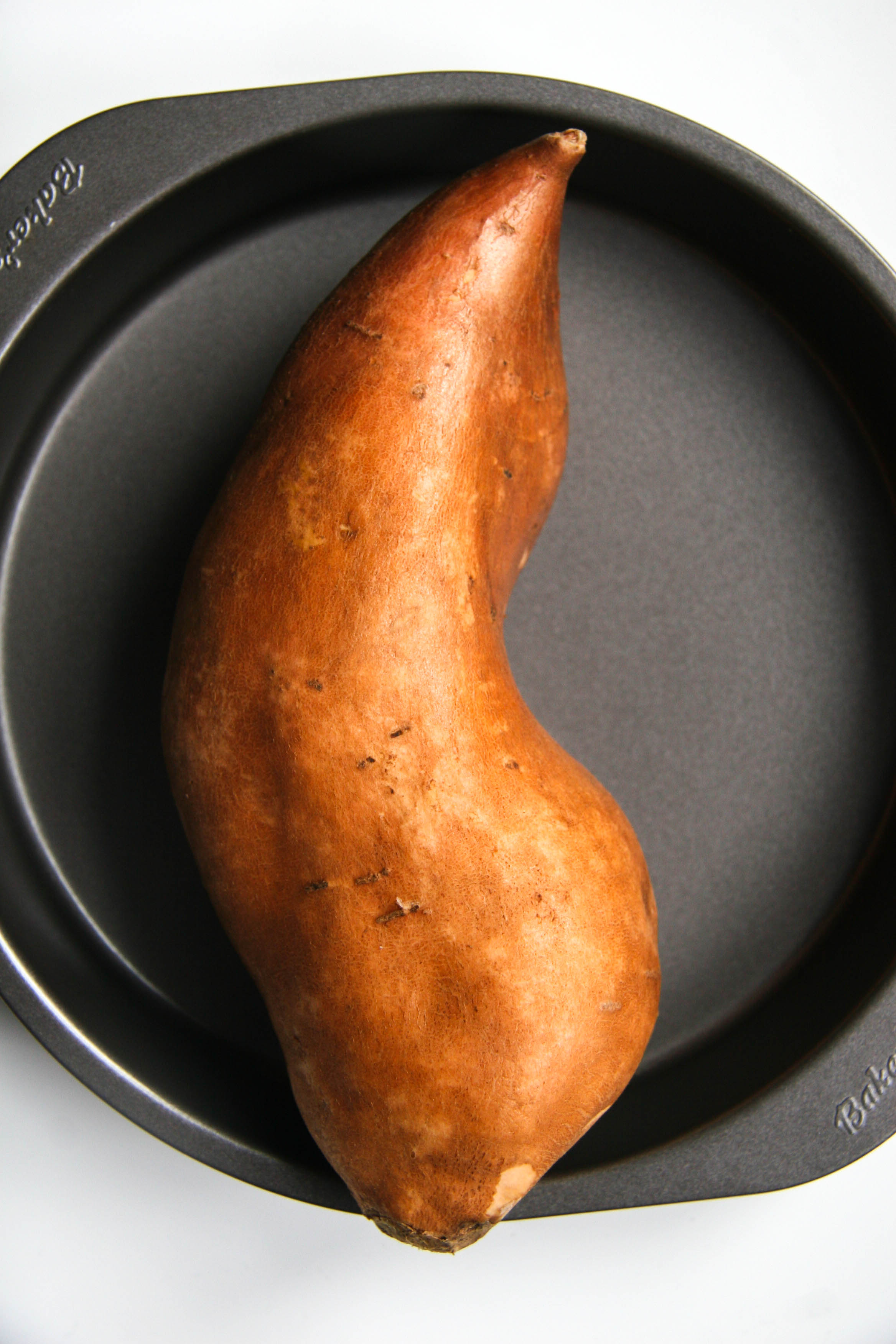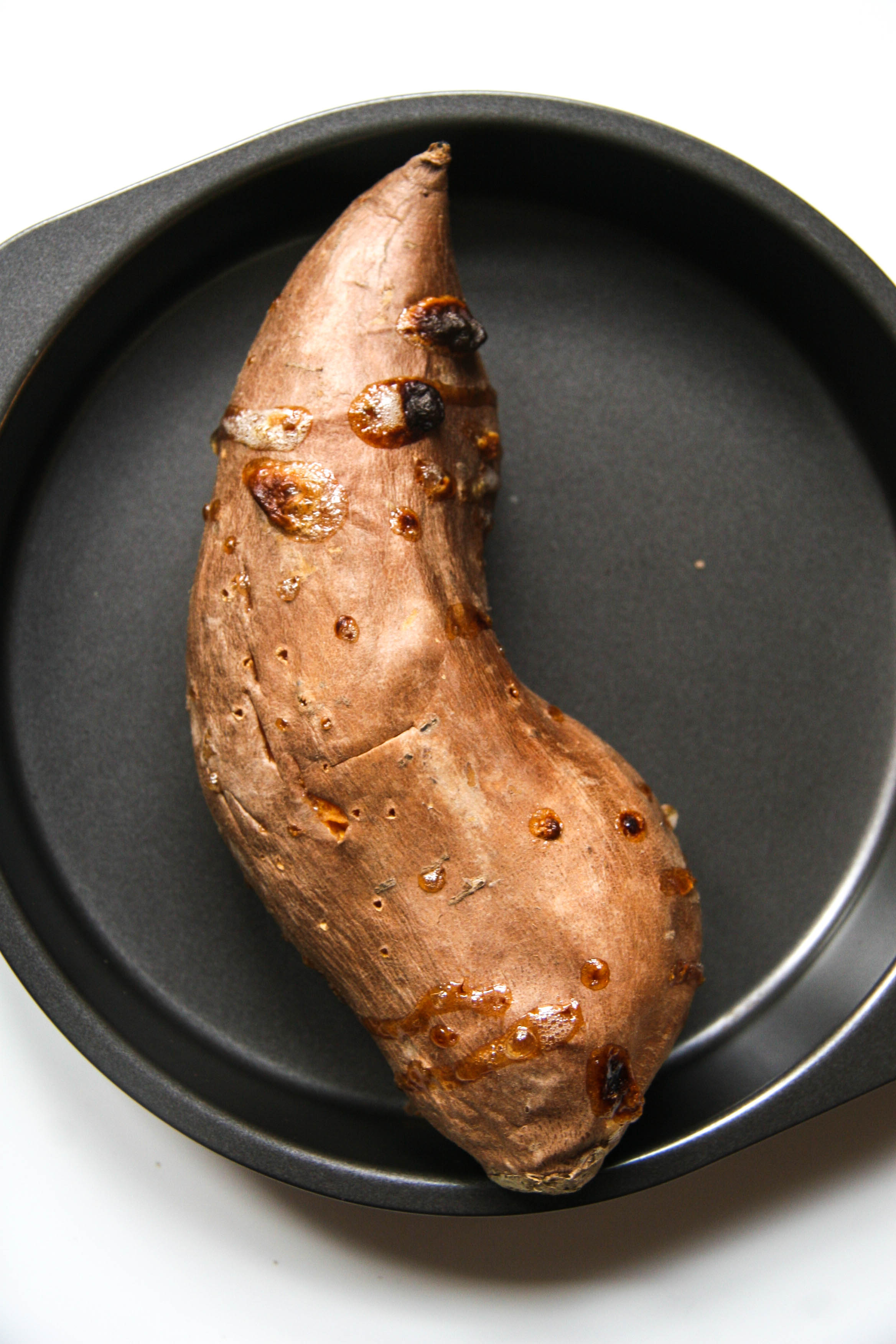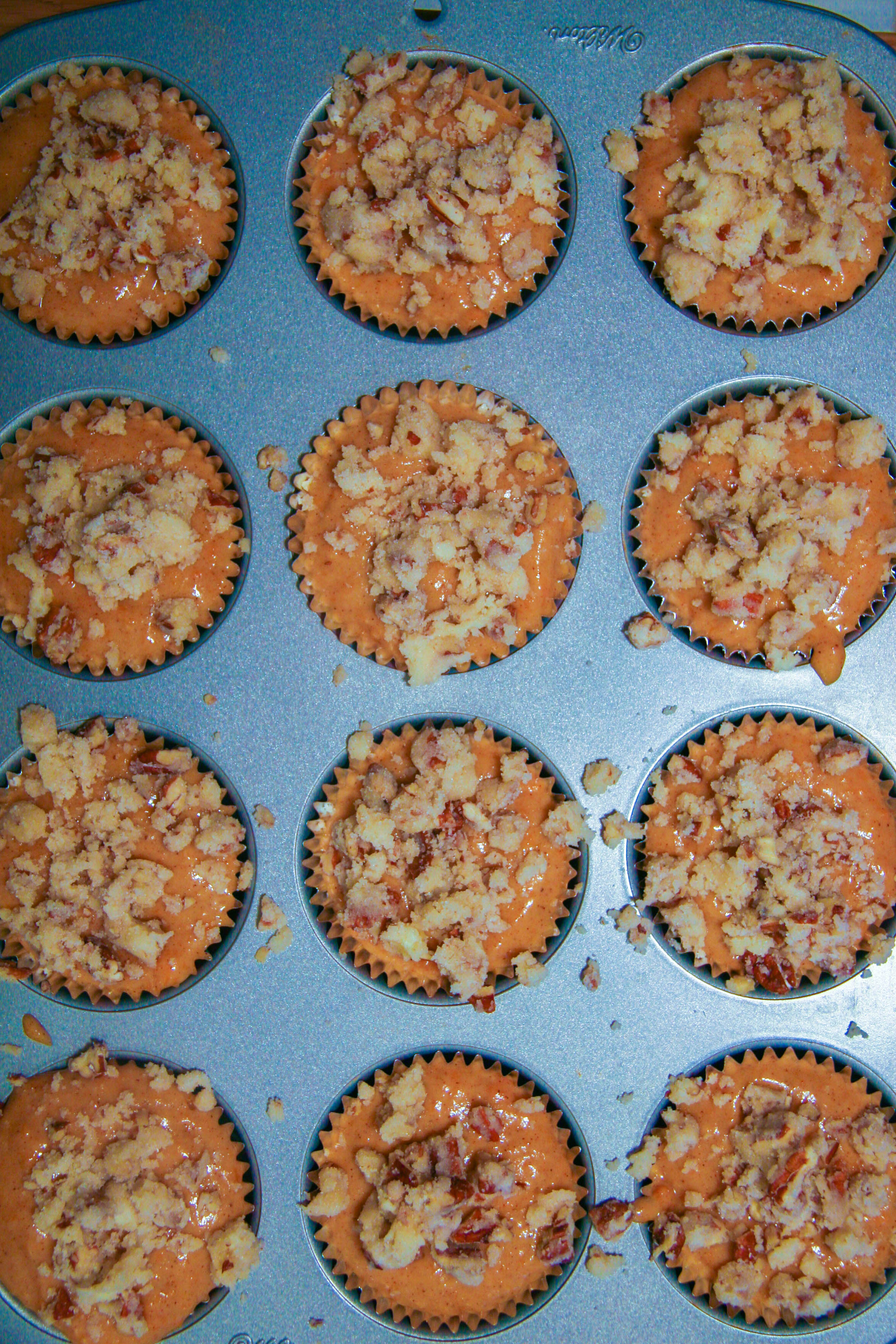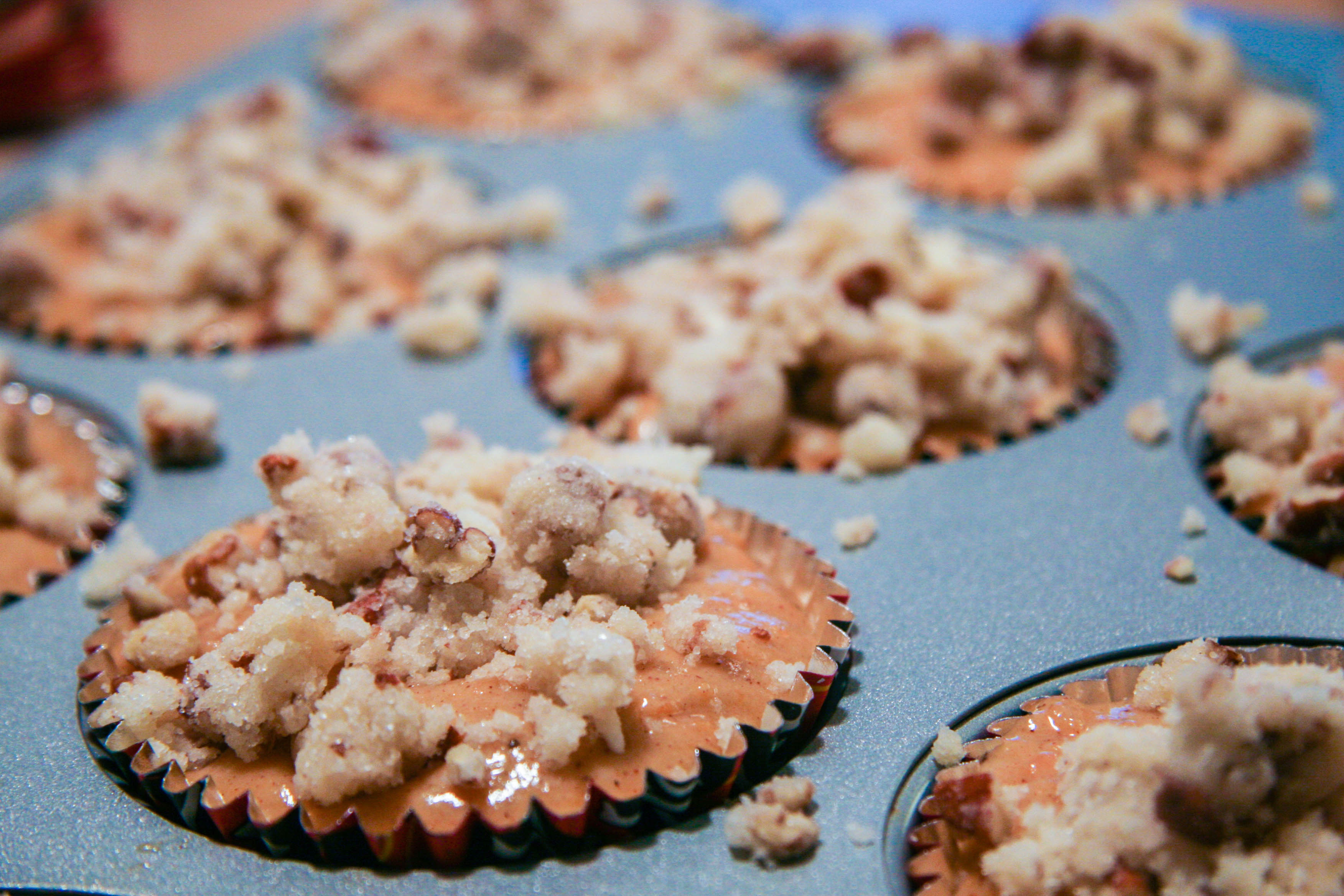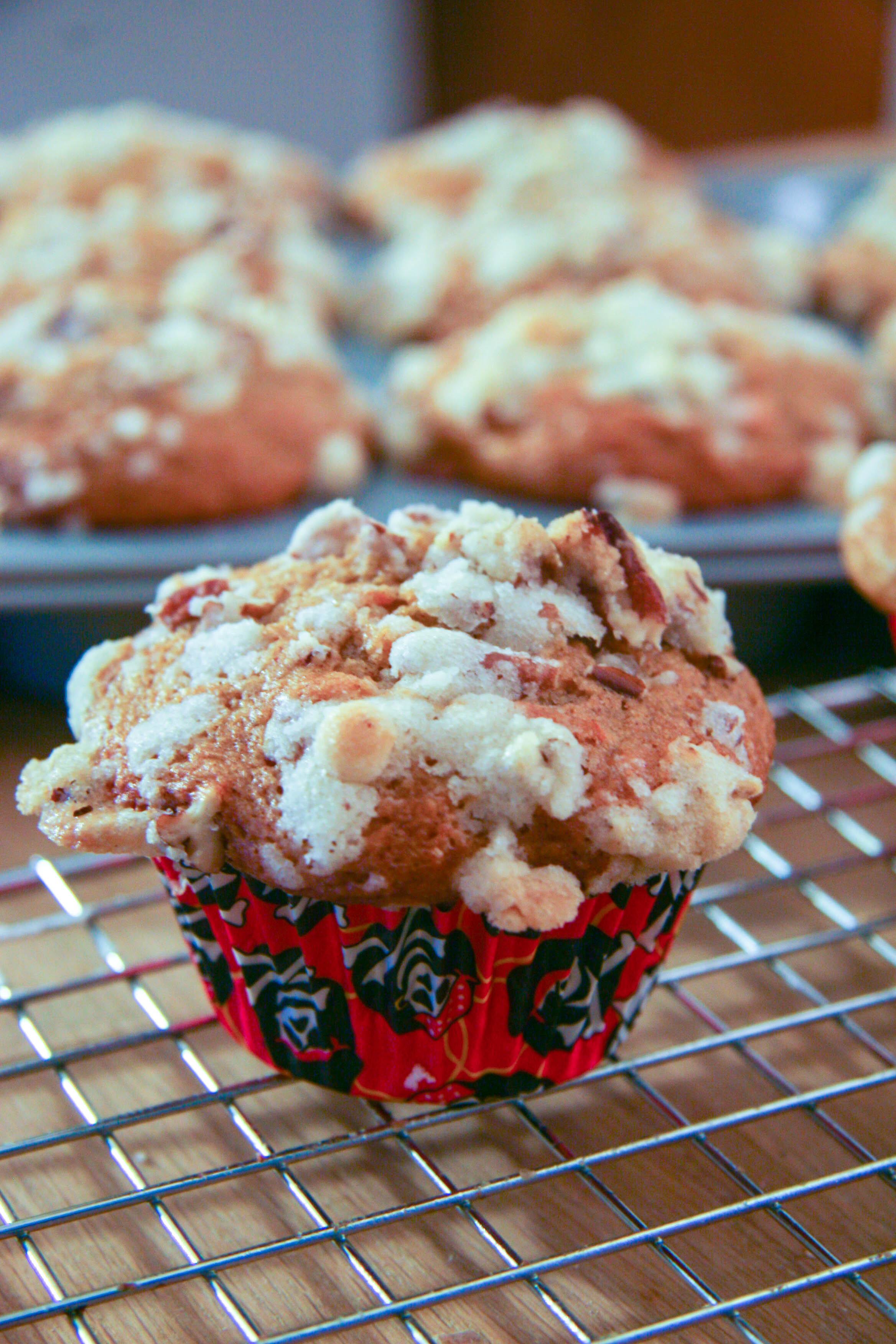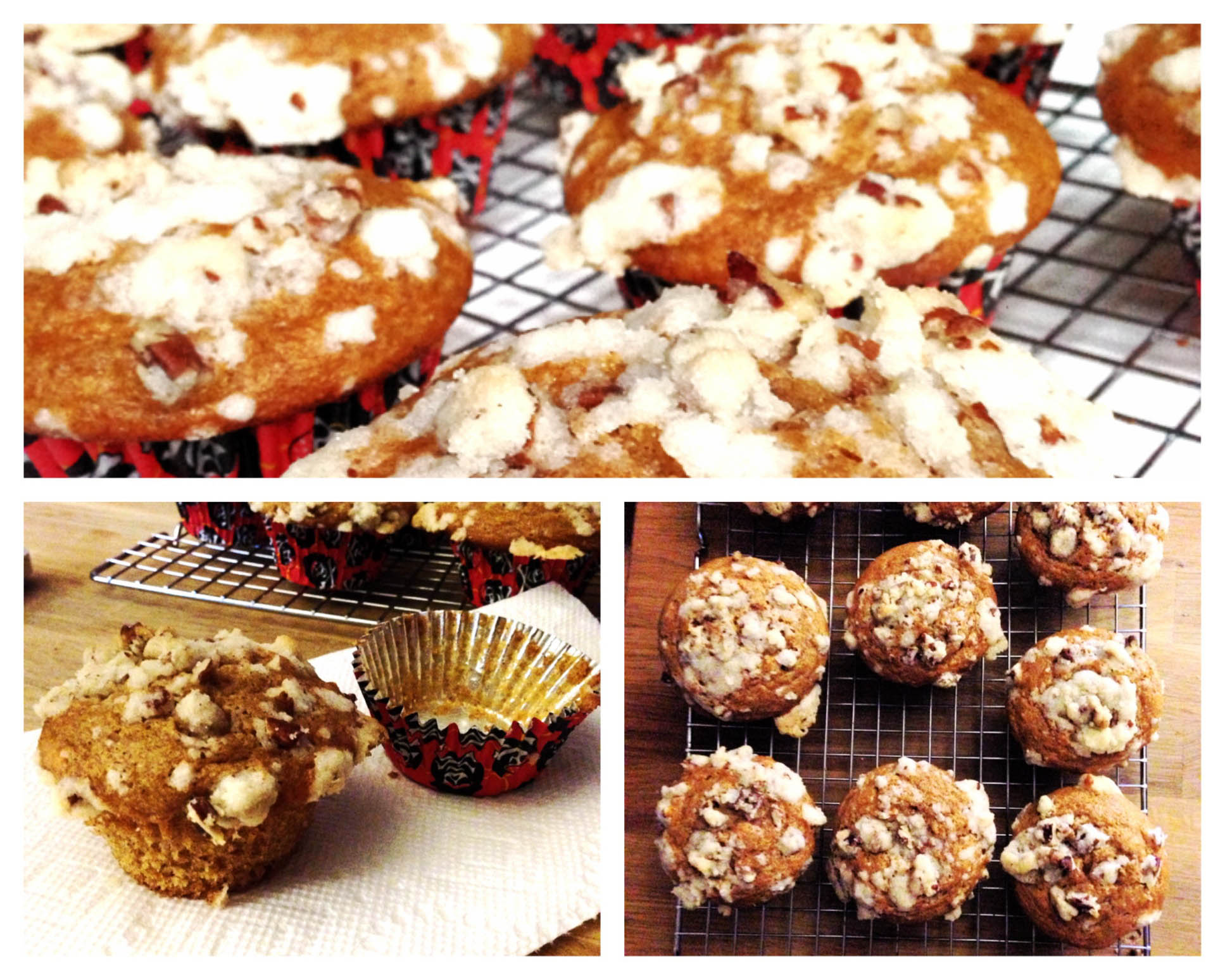 sweet potato streusel muffins
Author:
Prep time:
Cook time:
Total time:
Fluffy, moist sweet potato muffins spiced with cinnamon and nutmeg, topped with a crunchy, sweet pecan streusel.
Ingredients
3 large eggs
⅓ cup Greek yogurt
¾ cup canola or vegetable oil
1 cup sweet potato, cooked and mashed* (about 1 large or two small sweet potatoes or yams)
1 cup packed light brown sugar
1½ teaspoon vanilla
1¾ cups all purpose flour
2 teaspoons baking powder
2 teaspoons cinnamon
½ teaspoon baking soda
½ teaspoon salt
¼ teaspoon nutmeg
For Streusel Topping:
3 tablespoons unsalted butter, softened
½ cup finely chopped pecans
¼ cup all purpose flour
¼ cup granulated sugar
Instructions
Preheat the oven to 425°F and line a standard muffin pan with paper liners.
In a large bowl, or the bowl of an electric mixer, beat the eggs on low for 15 seconds. With the mixer on low speed, beat in the yogurt, oil, and sweet potato mash. Finally, add the brown sugar and vanilla, and mix until combined.
In a separate, medium sized bowl, whisk together the flour, baking powder, cinnamon, baking soda, salt, and nutmeg.
Gently pour the flour mixture into the sweet potato mixture and set the emptied flour bowl aside. With the mixer on low, beat until just combined.
Divide the batter evenly between the 12 prepared muffin cups.
In the bowl you used for the flour mixture, crumble together the softened butter, chopped pecans, flour, and sugar with your fingers until small clumps form. Sprinkle the topping over all the muffins. It may seem like a lot, but it will spread as the muffins puff up in the oven.
Bake the muffins at 425°F for 6 minutes, then reduce the oven temperature to 350°F and bake for additional 12–14 minutes, or until a toothpick tested in the center of a center muffin comes out clean. Cool in the muffin pan for 5 minutes and then transfer muffins to a wire rack to cool completely.
*To make sweet potato mash, poke a large sweet potato all over with a toothpick. Place on a baking sheet and cook in the oven at 400°F for about 45 minutes, or until a knife can easily slice through the center of the potato. Let cool completely, remove skin, and mash with a fork.