These chewy carrot cake cookies are filled with all the deliciousness and textures of a traditional carrot cake, including the cream cheese icing, just in easy portable form!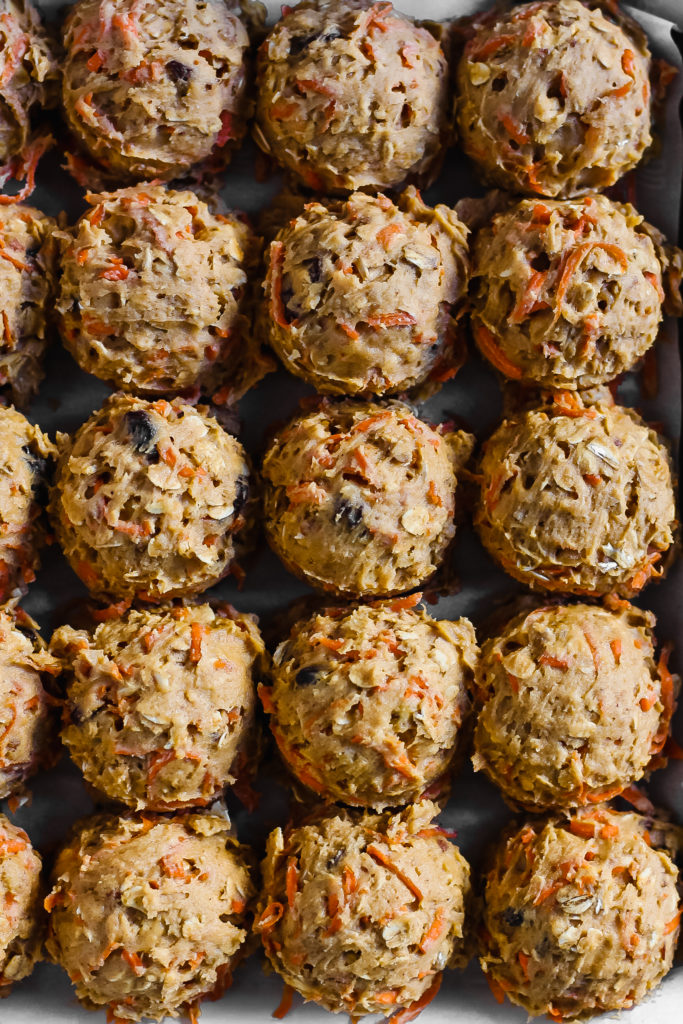 Have you ever felt like carrots are too often the sidekick, never really the star? Always the bridesmaid, never the bride! They are the dedicated friend who set you up with your soul mate. They are the matchmakers for your soups, setting the flavors up alongside other "Robins" like celery and onion. They nestle next to braised meats and potatoes in a hearty roast or stew, give a nice crunch when shredded and mixed with greens for a salad, or add a subtle sweetness to a coleslaw. Isn't about time carrots had their time to shine?
I was thrilled to celebrate fall with so many lovely bloggers a few months ago and we are excited to come together again to give carrots their due…here is our celebration of carrots!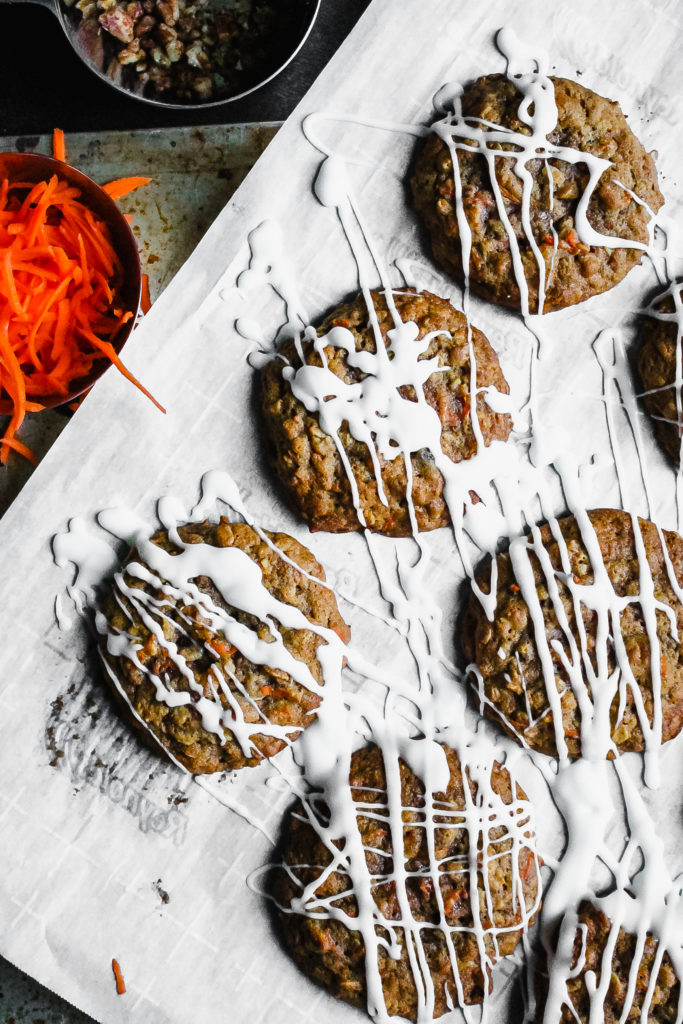 When you think of carrot desserts, more likely than not, carrot cake comes to mind. It was probably carrot's Oscar winning role at one time. It is hard not to love the combination of carrots, warm spices like cinnamon and nutmeg, and texturizing extras like pecans, raisins or pineapple.There are few carrot-related dishes that are more iconic than carrot cake. If for whatever reason to don't love carrot cake as-is, the tides turn as soon as it is slathered with a smooth cream cheese frosting. Done deal.
I usually save making my favorite carrot cake for later in the spring, but for the celebration, I thought there was no better time to dip my toe into transforming one of my favorite spring desserts into a cookie. I made a few tweaks for this in order to keep a little more structure. Cookies made with moist ingredients like carrots or pumpkin are often very cakey. These definitely skew that way, but the addition of bread flour and oats give these cookies a more traditional chewy cookie feel. One thing that does not change, of course, is the cream cheese frosting. This time it is more of a drizzle, but you'll have enough leftover to dip the cookies into. That wasn't an accident. 😉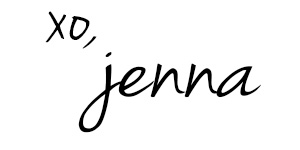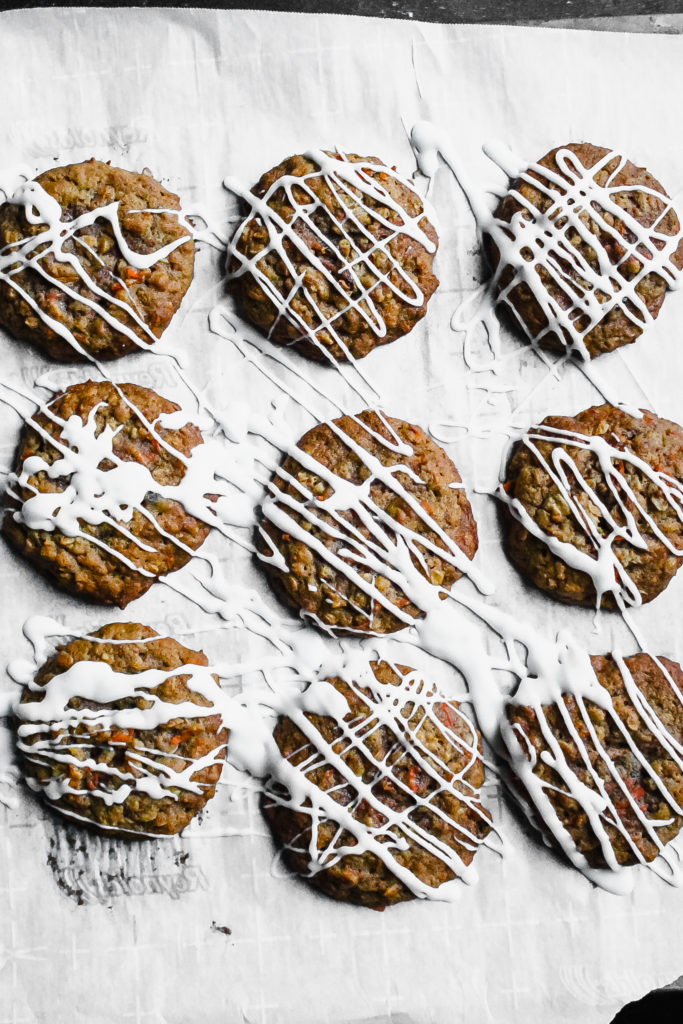 Ingredients
1 1/4 cup bread flour (If you don't have bread flour, sub with more all-purpose flour. The results will vary a little.)
1 cup all-purpose flour
1 teaspoon baking soda
1 1/2 teaspoon ground cinnamon
1/2 teaspoon ground nutmeg
1/2 teaspoon table salt
1 cup unsalted butter, room temperature
1 cup light brown sugar
1/2 cup granulated sugar
2 large eggs
1 teaspoon vanilla extract
1 1/4 cup shredded carrots
1/2 cup finely chopped pecans
1 1/2 cups old fashioned oats
1/3 cup raisins
For the Icing:

4 ounces full fat cream cheese (half a standard block), softened
1 1/2 cups confectioners sugar
2 tablespoons milk
1 tablespoon vanilla extract
Instructions
In a medium bowl, whisk together the all-purpose flour, bread flour, baking soda, cinnamon, nutmeg, and salt. Set aside.
In the bowl of an electric mixer fitted with the paddle attachment, cream the butter and both sugars on medium speed until light and fluffy, about 3 minutes. Add the eggs, one at a time, and mix until combined. Pour in the vanilla extract and mix to combine.
With the mixer on low, gently pour the flour mixture into the wet mixture and continue mixing until combined. Stir in the shredded carrots, chopped pecans, raisins, and oats until evenly distributed.
Refrigerate dough for at least 1 hour (You may scoop the dough prior to refrigerating if you'd like. It is often easier than scooping out chilled dough.).
When you are ready to bake, preheat the oven to 350° and line two cookie sheets with parchment paper. Scoop out the chilled dough and place on the prepared pans, leaving 3 inches between each dough ball. Bake in the preheated oven for 16 to 18 minutes, or until the tops are puffed and the edges are set. It is difficult to overbake these cookies since there is a lot of moisture. 🙂
While the cookies cool, prepare the icing by mixing the cream cheese, confectioners sugar, milk, and vanilla extract until it is a smooth, thick liquid. You can test the drizzle by dipping a fork into it and lifting it 6 or 8 inches above the bowl, allowing the icing to drip off. You'll want it to run in a steady stream but be thick enough that it takes a few seconds for it to dissolve back into the bowl.
Drizzle the cooled cookies with the prepared icing and enjoy.
https://www.butterlovescompany.com/2018/02/07/iced-carrot-cake-cookies/
butter loves company | jenna larsson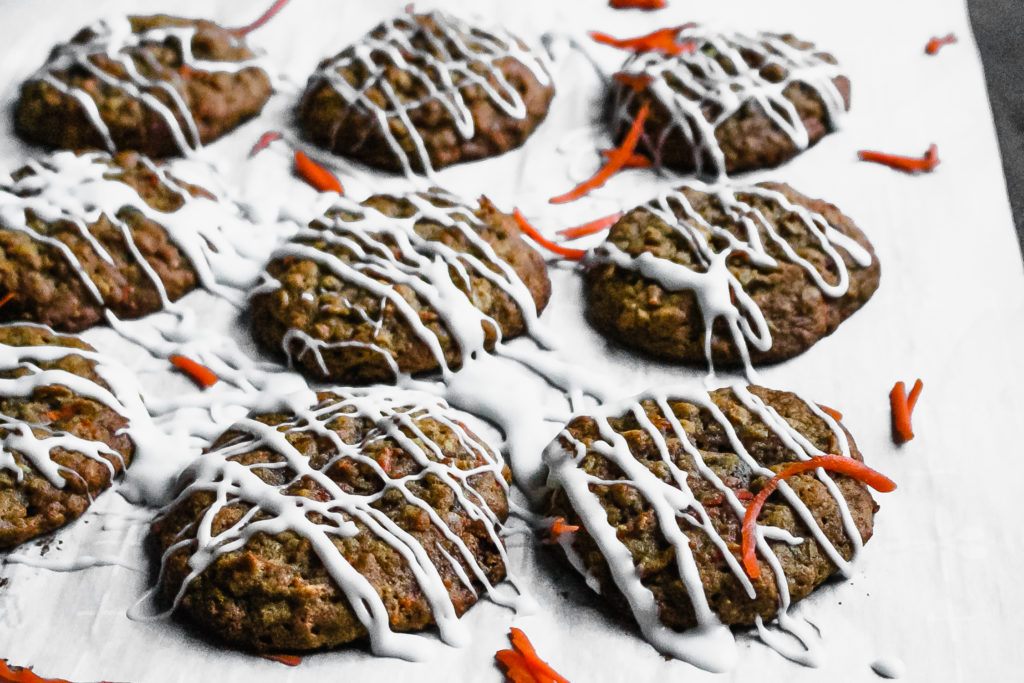 If you are feeling inspired by the carrot, definitely poke around some of the other bloggers recipes! The creativity is incredible!
Square Meal Round Table's Rainbow Carrot and Ricotta Tart
The Cooking of Joy's Candied Carrot Rose Tart
Better with Biscuits' Carrot Souffle
This Healthy Table's Beet and Carrot Galette
Always Eat Dessert's Carrot Cake Squares with Orange Glaze
Figs & Flour's Thai Peanut Pizza
Fufu's Kitchen's Oven Baked Carrot Fries Drizzled with a Tahini Sauce
Flours in Your Hair's Carrot Pecan Cookies
Hola Jalapeño's Roasted Carrots with Chipotle-Honey Butter
Worthy Pause's Paleo Thai Curry Carrot Soup
Something New for Dinner's Minted Sous Vide Carrots with Balsamic Vinegar and Goat Cheese
What Great Grandma Ate's Paleo Carrot Mug Cake
More Icing Than Cake's Spiced Quinoa & Roasted Carrot Salad
Hot Dishing It Out's Vegan Carrot Whoopie Pies
Katie Bird Bakes' Carrot Cake Scones
Confetti Kitchen's Harissa-Roasted Carrots with Lentils and Yogurt
Easy and Delish's Carrot Spaghetti
Pie Girl Bakes' Five Spice Carrot Bundt Cakes with Bourbon Cream Cheese Glaze
Smoothies and Sundaes' Carrot Cake Sourdough
Zestful Kitchen's Moroccan- Stuffed Portobello Mushrooms
Food by Mars' Paleo Carrot Walnut Loaf Cake
Cosette's Kitchen's Sumac Carrot and Feta Salad
Measuring Cups Optionals' Carrot Curry Soup
Rezel Kealoha's Turkish Yogurt Carrot Dip
Pies and Prejudice's Carrot Pie with Maple & Cardamom
Amanda Skrip's Rainbow Roasted Carrots with Citrus Fennel + Arugula
Baking The Goods' Roasted Carrot & Herby Feta Galette
Marianne Cooks' Carrot and Zucchini Mini Muffins with a Cinnamon Frosting
Rumbly in My Tumbly's Chai Carrot Pie
Cook Til Delicious' Mini Carrot Cake
What Annie's Eating's Roasted Carrots with Herby Carrot Top Salsa Verde
It's a Veg World After All's Zesty Sunflower Carrot Spirals
Lady and Larder's Carrot Crudite Board with Z'atar Hummus
Prickly Fresh's Carrot Cake Blondies with Cream Cheese Frosting
Suburban Pie and Treat's Carrot Pineapple Raisin Pie
Hello Flour's Macro-Friendly Carrot/Tomato Soup w/ Grilled Cheese
Le Petit Eats' Carrot Cake Breakfast Bars w/ Maple Coconut Icing
Flotte Lotte's Carrot Apple Pie
Smart in the Kitchen's Curried Carrot Ginger Soup (Whole30)