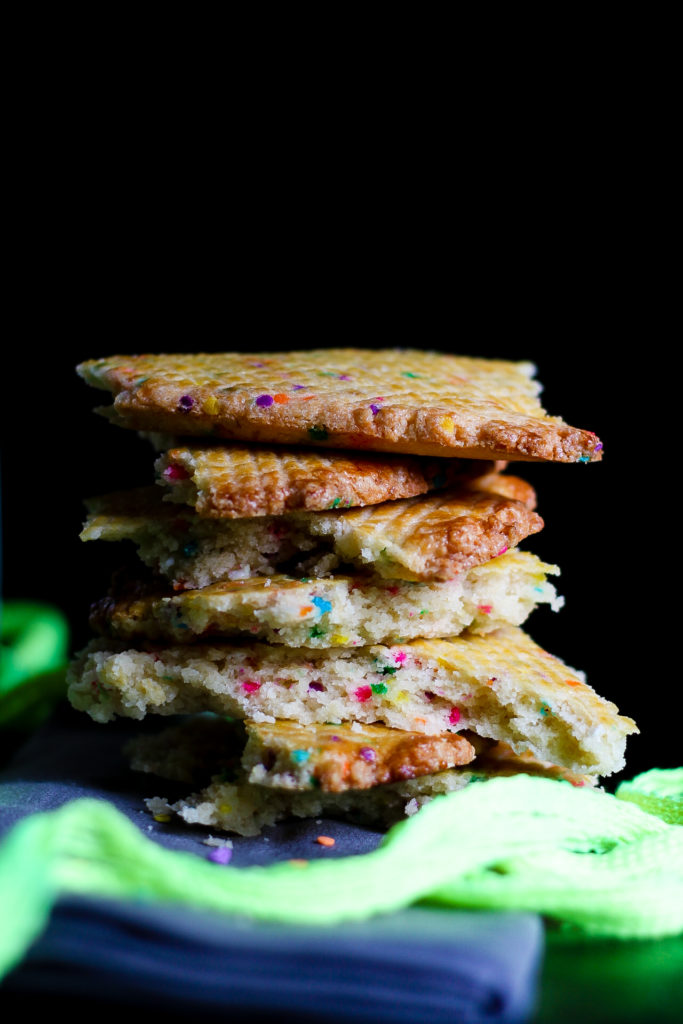 I could hear the shaking of the front entrance's old doorknob as the key sought its place in the lock. A slight scrape as the uneven floor caught the door's edge, energetic steps climbing to the next floor, a final jingle of keys as they opened up our little Boston apartment, and just like every day, he was home. But today, under his arm was a cookbook he brought home for me from his publishing job, Dorie Greenspan's Around My French Table. I felt like the luckiest girl.
As I do with any cookbook I encounter, I read it cover-to-cover, inspired by the stories and food from Dorie's time in France. One of the first recipes I tried was for Broyé. Hailing from the Poitou-Charentes region of France, it is a massive, buttery, distinctly salty cookie meant to be placed in the center of your table and shared. The concept was perfect to me and, immediately, I was in love.
A lot has happened since I first opened that book, and many a broyé have been baked. I feel grateful to have recently had the opportunity to meet Dorie in Los Angeles at an event for her latest book. Briefly talking with her and hearing her speak about food and her career almost brought me to tears on several occasions. I couldn't help but imagine myself three years prior in that freezing cold apartment in Boston, snuggled into bed, flipping through the pages of her book, never imagining that taking a few steps (more like 3,000 miles) out of my comfort zone, failing, picking myself up, and trusting myself to pursue this food world further (with Greg's unwavering support and encouragement), would lead me to sitting in that room. It was a moment where you feel like, despite its challenges, pursuing your passions is worth it. Even if you land somewhere in the middle, that can feel pretty darn good.
In honor of that feeling, we're baking up a broyé, today. This time it's getting the party treatment, with sprinkles, milk, vanilla and almond extracts. This cookie comes together in your food processor and is then chilled and rolled out (similar process to that of pie crust, for example). Don't be afraid to let the edges reach a deep golden brown as the crispness contrasts the cookie's soft center perfectly.
I'll set this one out on the counter and we'll break off pieces as soon as Greg swings through that door.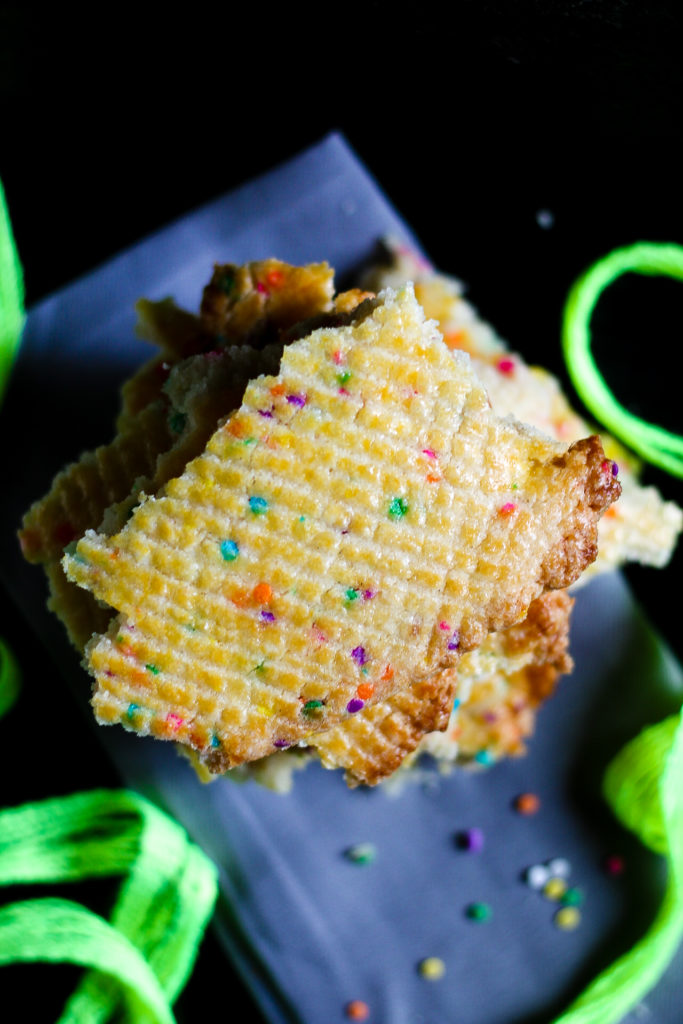 Ingredients
1 3/4 cups unbleached all purpose flour
2/3 cups granulated sugar
3/4 teaspoon coarse salt
1 teaspoon vanilla extract
1/8 teaspoon almond extract
9 tablespoons (1 stick plus 1 tablespoon) cold unsalted butter, cut into 18 pieces
3–6 tablespoons cold whole milk
3 tablespoons sprinkles of your choice (except non-pareils—they will melt too easily)
1 egg yolk, for glazing
Instructions
In the bowl of a food processer, pulse together the flour, sugar, salt, and both extracts to combine. Drop in the butter and pulse until the butter is in both pea-sized pieces and some in small flakes, about 8 to 9 one-second pulses. With the machine running, start gradually adding the cold milk; adding just enough for the mixture to produce a malleable dough. Pulse in the sprinkles until distributed.
Scrape the dough onto large piece of plastic wrap. Pat it together into a disk and wrap tightly with plastic and refrigerate for about 1 hour (30 minutes in the freezer).
When you're ready to bake, preheat the oven to 350°F. Line a baking sheet with parchment paper. Place the chilled dough between 2 sheets of plastic wrap or wax paper and, with a rolling pin, roll it into a rectangle that's about 1/4-inch thick and about 5 inches wide x 11 inches long. Keep in mind, it should be rustic looking! Don't worry about exact size or even edges. Transfer the dough to the lined baking sheet.
Beat the egg yolk with a few drops of water to create the glaze, and, with a pastry brush, paint the top surface of the dough with the glaze. Use the back of a fork to create a crosshatch pattern, if desired.
Bake the cookie for 25 to 35 minutes, or until it is deep golden. It's okay if the edges seem to get a bit darker, it'll only add to the different textures when you break it up. Let the cookie cool to room temperature. Place the cookie in the center of your table and let your friends and family reach their hands in and crack off pieces.
Notes
adapted from Dorie Greenspan
https://www.butterlovescompany.com/2017/01/15/confetti-broye/
butter loves company | jenna larsson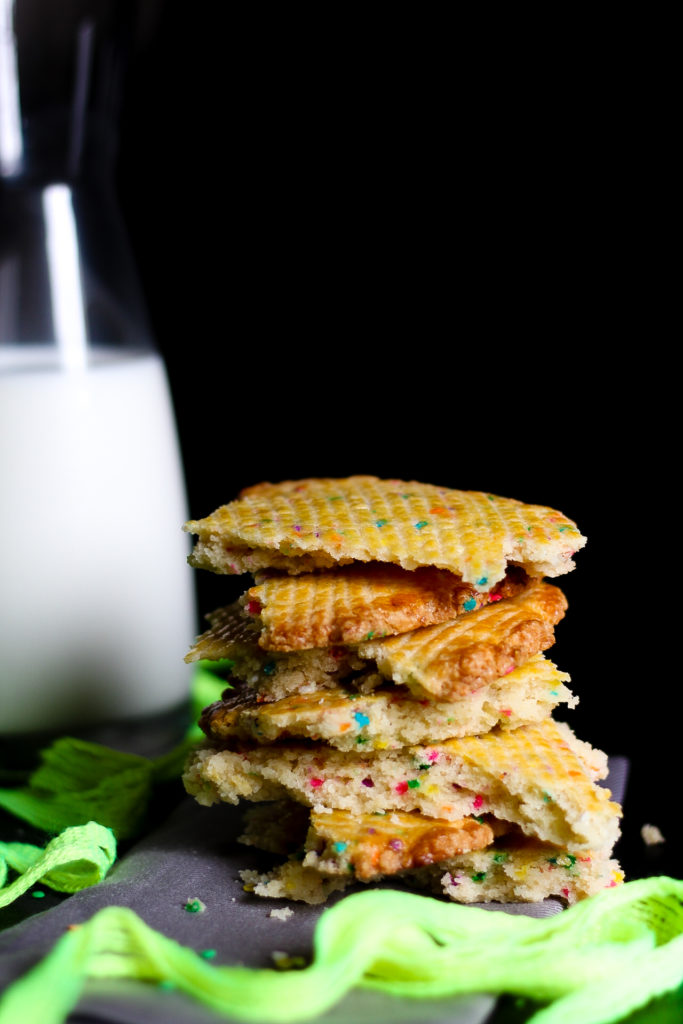 THIS POST INCLUDES ONE OR MORE AFFILIATE LINK; MEANING IF YOU CLICK ON THE LINK AND MAKE A PURCHASE, BUTTER LOVES COMPANY RECEIVES A VERY SMALL PERCENTAGE OF THE SALE AT NO EXTRA COST TO YOU. AS ALWAYS, ALL OPINIONS ARE MY OWN!