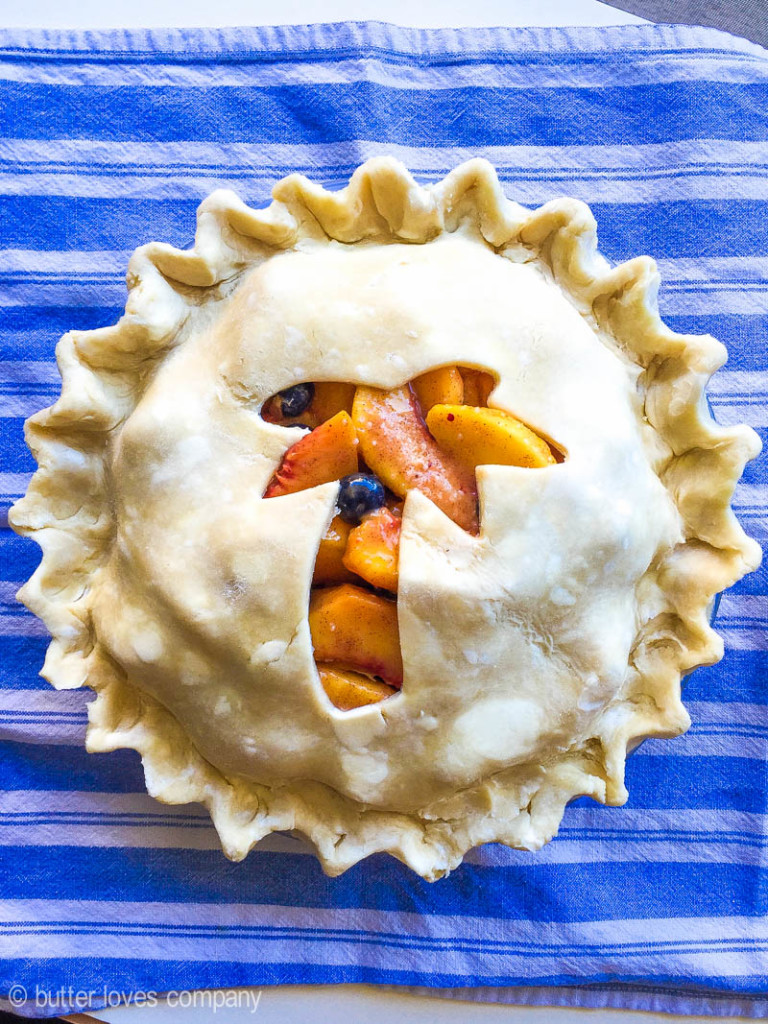 Let's continue to highlight summer's fruit bounty between two buttery pastry layers, cool? Sweet, fresh peaches and juicy blueberries star in this easy, summer pie that is perfect for your next summer gathering. You want to know how we get the great blueberry flavor into the pie?
Just kidding, but how adorable is that commercial?? Makes me laugh every time.
As always, you can use a frozen pie crust if you'd like, but I do think it's worth making one from scratch. If you have a food processor, it's simple: mix the dry, add the fat, 'glue' together. I usually go for an all-butter crust but this time we're switching it up with the addition of shortening. I've heard many times that when it comes to pie crust, butter adds the flavor and shortening adds the flakiness. While my heart still belongs to all-butter crust, this recipe from Ina Garten is excellent and yields a light and tender crust that is very easy to work with (Yay Ina!).
Did you know you can easily customize your pie crust simply by using a regular cookie cutter? I was feeling a little tropical when I rolled out the crust so I grabbed a palm tree-shaped one from my collection and got started on my tropical vacation pie! I also carved out the insides of a pineapple and filled it with a frozen pina colada to enjoy while the pie was in the oven. Kidding, but that does sound fun. Let's do that next time!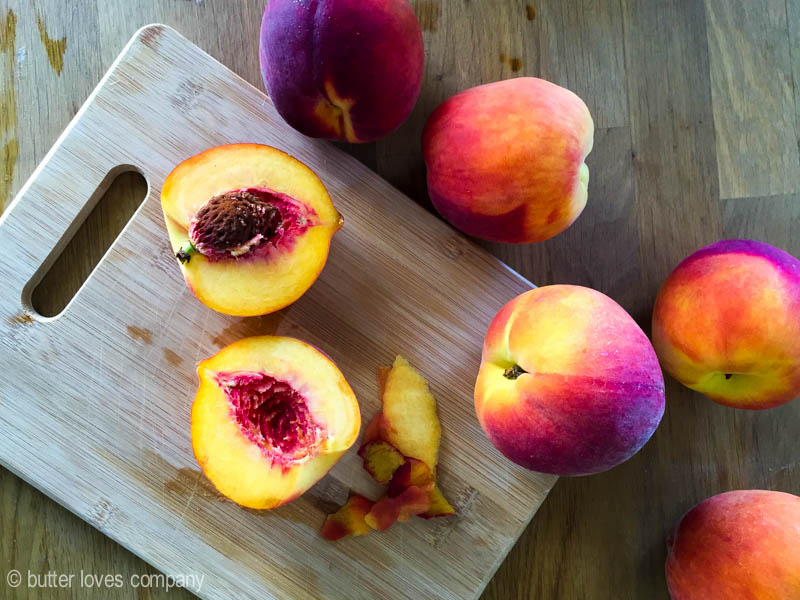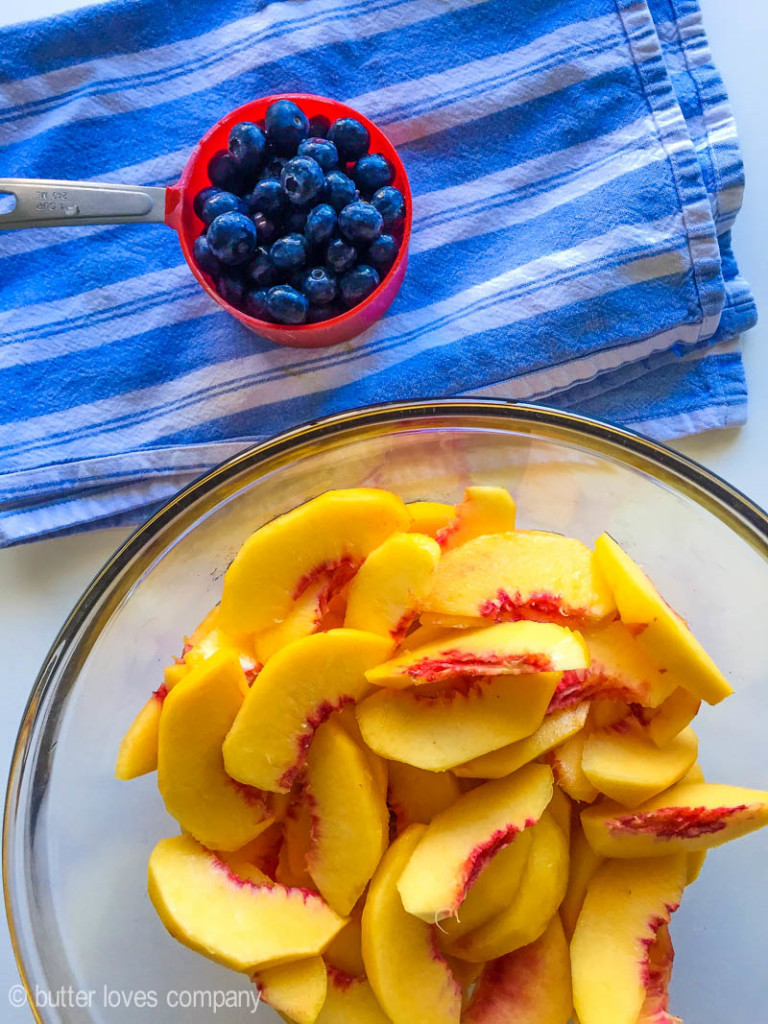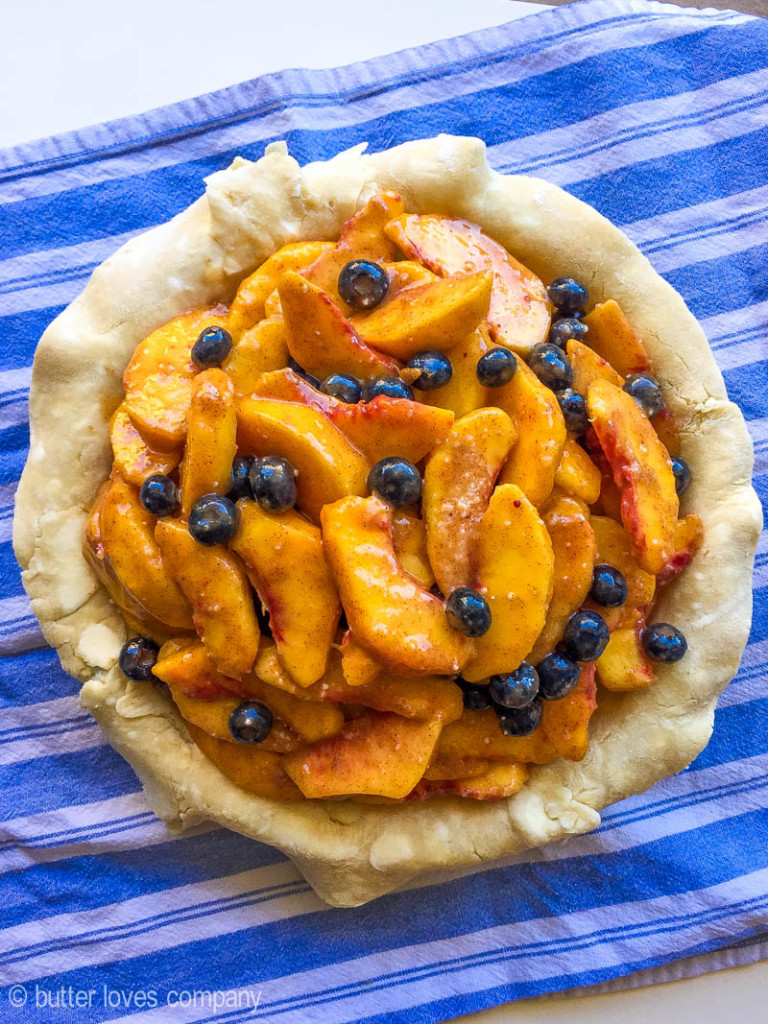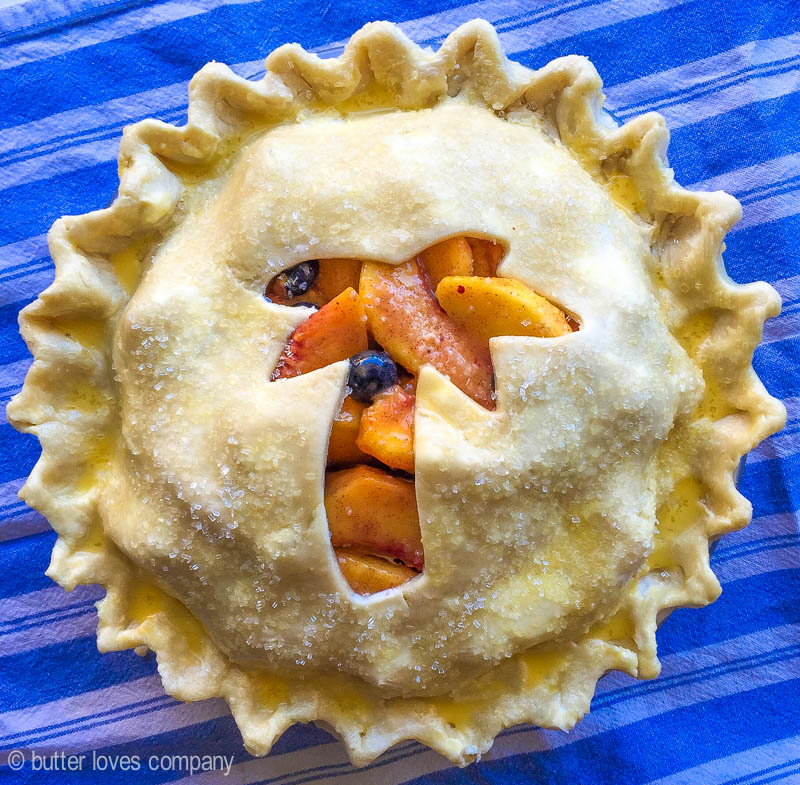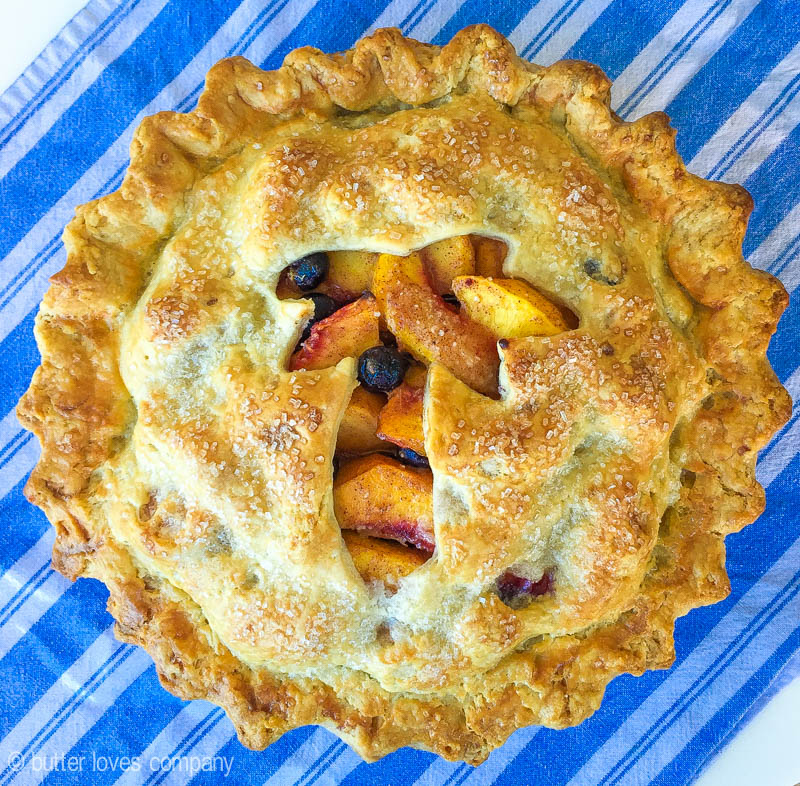 ina garten's perfect pie crust
recipe from food network
prep time: 10 minutes
makes enough for one double-crusted pie
Ingredients:
12 tablespoons (1 1/2 sticks) very cold unsalted butter
3 cups all-purpose flour
1 teaspoon kosher salt
1 tablespoon sugar
1/3 cup very cold vegetable shortening
6 to 8 tablespoons (about 1/2 cup) ice water
Instructions:
Dice the butter and return it to the refrigerator while you prepare the flour mixture. Place the flour, salt, and sugar in the bowl of a food processor fitted with a steel blade and pulse a few times to combine.
Add the butter and shortening and pulse 8 to 12 times, until the butter chunks are the size of peas.
With the machine running, pour the ice water down the feed tube and pulse until the dough begins to form a ball. Dump out onto a floured board and gather it into a ball. Divide in half and shape each ball into a disc. Wrap each disc in plastic wrap and refrigerate for at least 30 minutes (preferably 1 to 2 hours). While the dough is chilling, proceed with pie recipe below.
peach blueberry pie
adapted from joy the baker
prep time: 30 minutes
cook time: 60 minutes
total time: about 2 hours
makes one 9-inch pie
Ingredients:
one recipe Ina Garten pie crust (above)
about 3 pounds ripe peaches, washed, peeled, and sliced into 1/2-inch thin pieces (about 5–6 medium peaches)
1 1/2 cup fresh blueberries
1/2 cup granulated sugar
1 teaspoon ground cinnamon
1/8 teaspoon ground nutmeg
1/8 teaspoon ground ginger
3 tablespoons all-purpose flour
1–2 tablespoons cornstarch (if your peaches are super juicy, use 2)
2 teaspoons fresh lemon juice
1 egg, beaten, for egg wash
2 tablespoons sparkling sugar, for sprinkling before baking
Instructions:
In a medium bowl, combine peach slices and blueberries. In a small bowl, whisk together sugar, spices, flour, and cornstarch. Pour the sugar mixture over the fruit, and gently toss together to coat the fruit. Stir in the lemon juice. Place bowl of fruit in the fridge to rest while you roll the crust out.
Preheat oven to 400°F. Place a rack in the center of the oven, and place a baking sheet on the lower rack, just below where you're going to place the pie (to catch any fruit juices that may bubble over).
Remove one of the chilled pie dough disks from the fridge. On a lightly floured surface, roll dough out into about a 13-inch round, making sure to lift each side up off the surface every once in a while to make sure it is not sticking. Gently lift the 13-inch round from the floured surface and center in the 9-inch baking dish. (Tip to help transport the dough: Fold the crust in half and then in half again. Place the dough in the pan with the pointed side of the folded dough in the center. Unfold.) Place in the fridge while you roll out the top crust.
Roll out the top crust into a roughly 13-inch circle just like you did with the bottom crust (here is when you could use cookie cutters to design the crust if you'd like). Remove the bottom crust and fruit filling from the fridge. Gently pour the fruit filling into the pie dish. Carefully lift the top crust from the work surface and lay it over the fruit in the pie dish. If necessary, trim the crust, leaving about 3/4-inch overhang around each side. Press the top and bottom crusts together to seal and then fold the crust edges under. Crimp the edges of the dough with your hands or a fork. If you did not make cut outs in the top crust, make sure to use a knife to add a few small slits to the crust (for air ventilation while it is cooking). Brush lightly with egg wash and sprinkle with sparkling sugar.
Place pie in the oven and bake at 400°F for 15 minutes. Reduce the oven heat to 375°F and bake for 45 to 55 more minutes. Remove from the oven when crust is browned and golden, and the juices are bubbling. Allow to cool for at least 2 hours before serving. Store in the fridge for 3 to 4 days covered with plastic wrap.