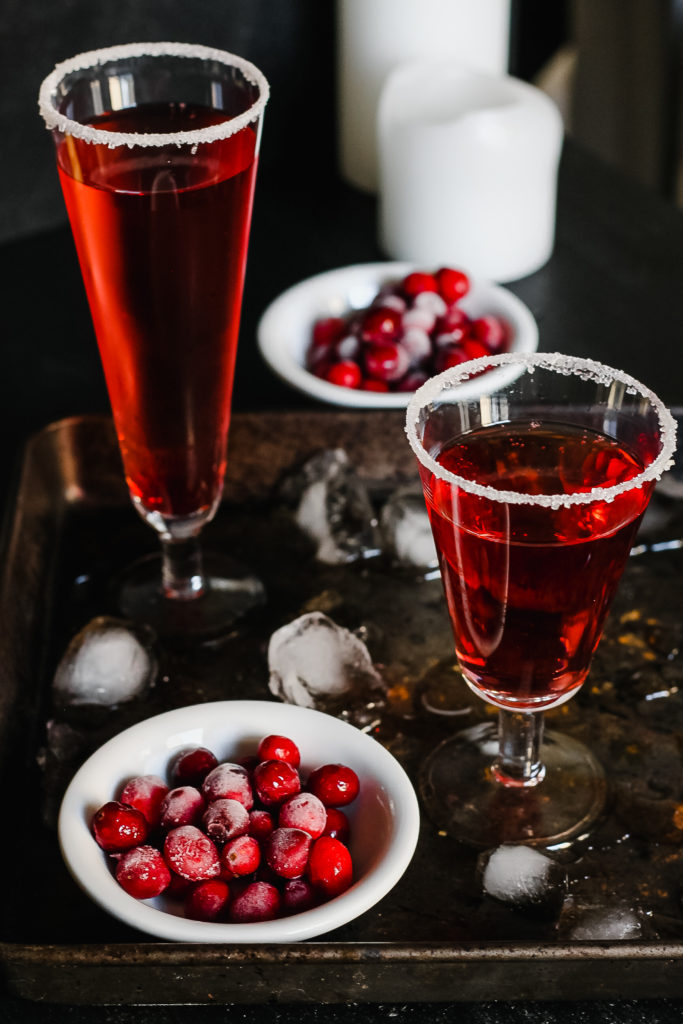 It may come as no surprise that one of my favorite things to do is feed my friends and family. For the past few years, we have hosted a holiday brunch here in Los Angeles to celebrate the season before we take flight back to the East Coast. Despite the overall chaos that was December hustle and bustle, foregoing Christmas brunch is not an option. I mean, if Greg couldn't spend the year talking about the famous (according to him) sausage gravy he makes every holiday brunch to accompany these buttermilk biscuits I don't know how he'd pass the time 😉
Because we always make quite a few food items, some of which require day-of preparation, e.g. baking the sticky bun bundt cake, crisping up salty bacon, scrambling a vat of eggs, and so on, we try to keep the beverages as easy (but still special) as possible.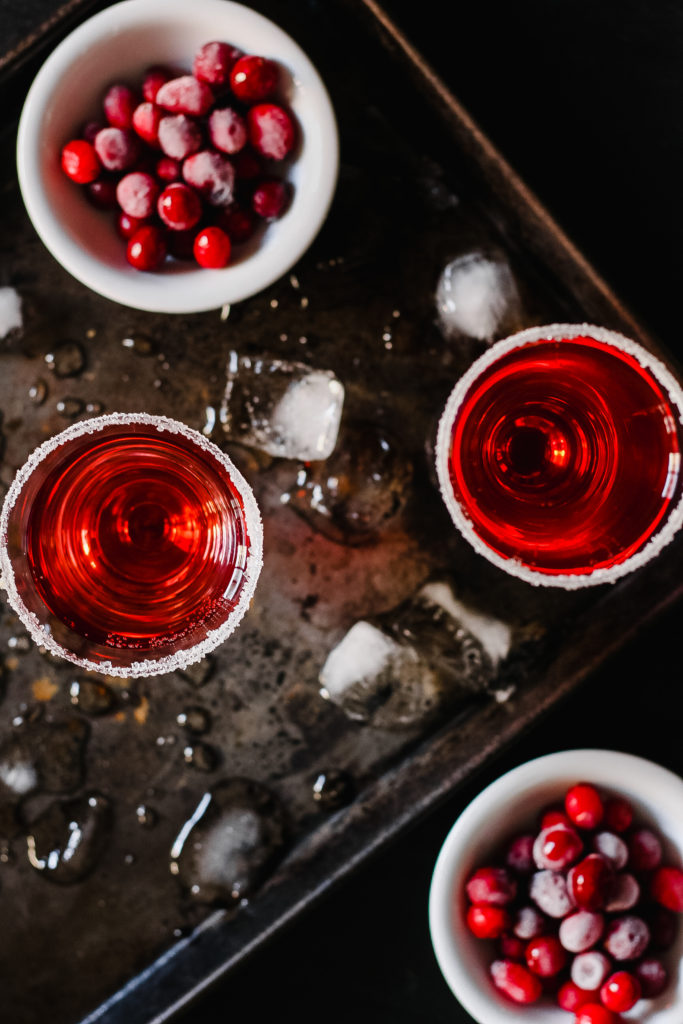 This year, a make-ahead cocktail bar worked perfectly. We mixed up a few simple cocktails that could easily be topped with sparkling wine—brunch's favorite babe—and voila! You have brunch elevated without needing to shake or stir while your guests are mingling.
Simply prepare the base of the cocktails a day or two before your brunch and store them in the fridge in carafes or jars. Set them out before your event, next to a chilled bottle of your favorite sparkling wine—we go with Korbel's Brut or the Brut Rosé for a pretty twist.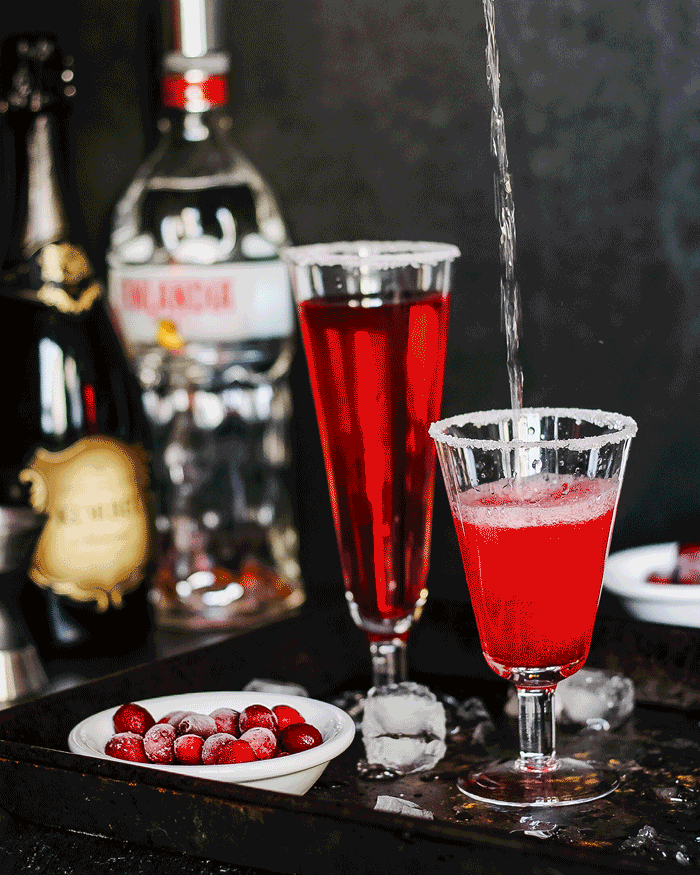 Our three make-ahead holiday cocktails—each to be topped with champagne—included:
The classic orange juice punched up with a splash of citrus vodka (3:1 ratio of OJ to Vodka).

A berry punch which combines equal parts Chambord and pure pomegranate juice.

A

gorgeous

Holiday Sparkler with rich, tart cranberry juice and mango-flavored vodka. Grab the recipe for this make-ahead batch cocktail below!
Sparkling wine and fruit is a match made in heaven, which is why we loved this Holiday Sparkler Champagne Cocktail. The cranberry juice adds a little tartness, while the mango offers a welcome sweet hint, but not too much since it carried the potency of vodka with it. We all know bubbles scream celebration, so these sparkling wine cocktails are perfect for really any gathering or brunch, during the holidays or otherwise!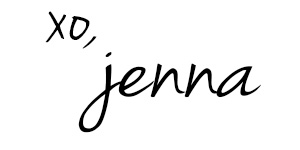 holiday sparkler champagne cocktail (perfect for winter brunch!)
Ingredients
6 ounces Finlandia Mango-Flavored Vodka
12 ounces Cranberry Juice
1 bottle of chilled Korbel Champagne
Instructions
In a large carafe or pitcher, stir together the Finlandia Mango-Flavored Vodka and cranberry juice. Cover and chill until ready to serve.
To Serve:

Pour approximately 3 ounces of the prepared cocktail mixture into each coupe glass or champagne flute. Top each with approximately 4 ounces of the chilled champagne. Serve.
Notes
https://www.butterlovescompany.com/2017/12/22/holiday-champagne-cocktail/
butter loves company | jenna larsson