These rosemary honey buttermilk biscuits are what dreams are made of. From their soft, buttery layered centers and lightly crisp edges to earthy rosemary and sweet honey flavors, these biscuits are the real deal.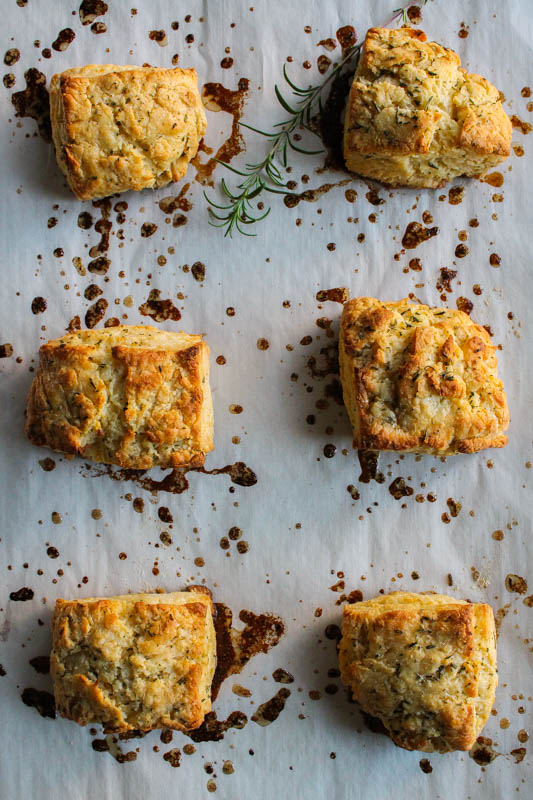 Four and a half years ago, I bit into the best biscuit of my life. It was a Monday night, right after Greg and I began dating and we were perched at the bar of one of our favorite Boston restaurants, Island Creek Oyster Bar. We had made it a little tradition to go there for oysters and doughnuts. An odd pairing, yes, but doesn't a meal that consists of the freshest, most cleanly shucked, perfectly chilled oysters on the planet and piping hot, homemade, seasonal doughnuts sound heavenly? We think so. How could it get better?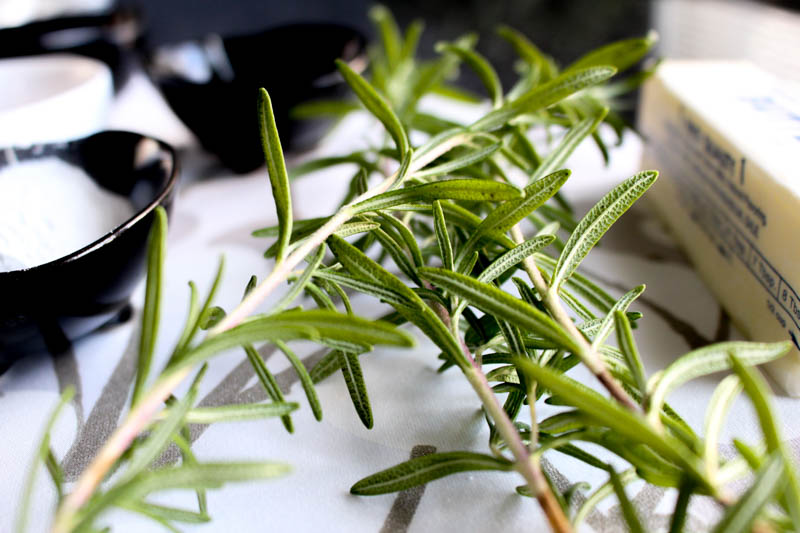 Enter: The biscuits. A tip from a fellow diner led us there and, after one bite of the rosemary, honey coated buttermilk beauty, we were in dreamland. With crisp edges that balance the soft, buttery layers within, this is a biscuit you will definitely fall in love with.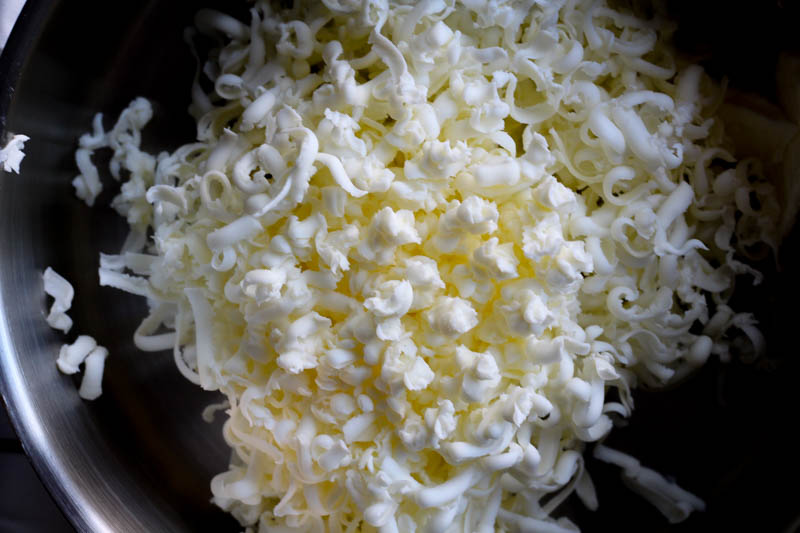 Many thanks to Saveur Magazine for sharing our love of "The Biscuit" and getting the Island Creek team to reveal the recipe. I could have sworn there was rosemary inside the biscuits as well as on top, so I adjusted the recipe to meet my memory. The real key here is shredding frozen butter into the dough with a box grater. It will give the biscuits their many layers. Get ready to fall in love.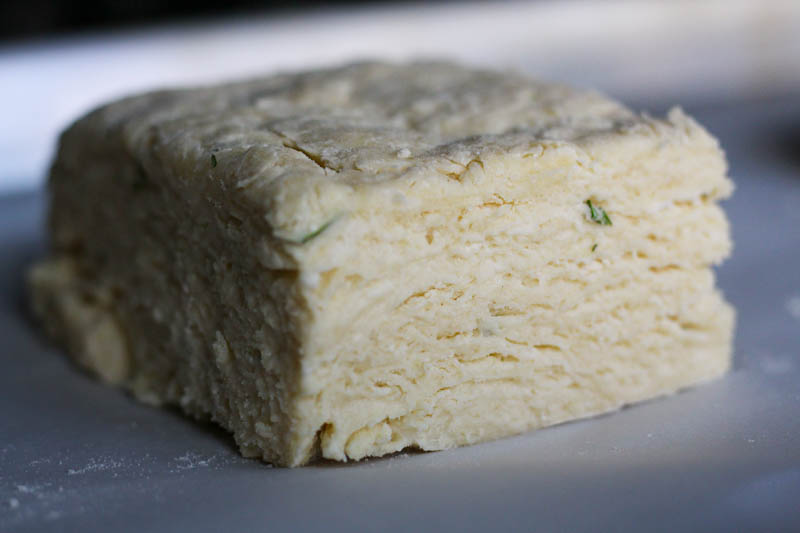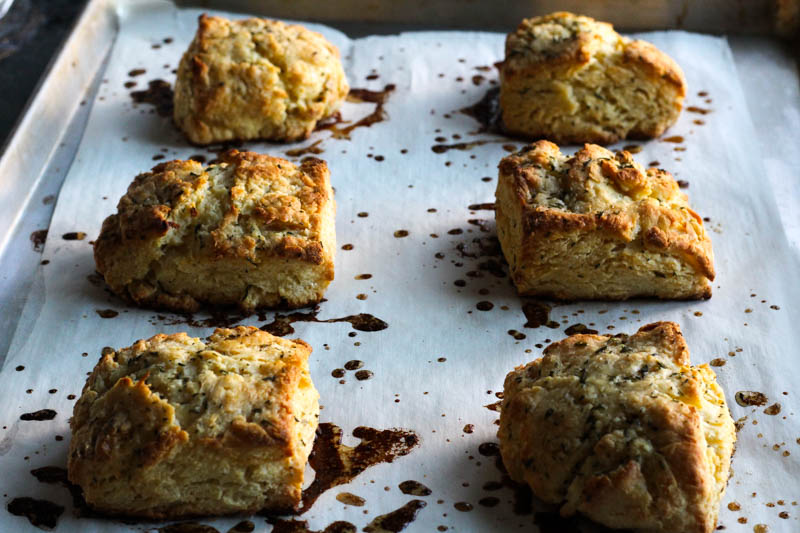 Rosemary Honey Buttermilk Biscuits
Ingredients
5 cups all purpose flour
1 tablespoon table salt
5 tablespoons sugar
1 tablespoon baking powder
16 tablespoons (2 sticks or 1 cup) unsalted butter, frozen
1 3⁄4 cups buttermilk
2 tablespoons honey
1 tablespoon plus 1 teaspoon finely chopped rosemary
Instructions
Center a rack in the oven and heat oven to 400°F. Line a baking sheet with parchment paper and set aside. In a medium bowl—preferably wide so you can get your hands in—whisk flour, salt, sugar, baking powder, and 1 teaspoon chopped rosemary.
Using a box grater, grate 10 tbsp. butter into flour mixture, and mix with your hands to evenly distribute. Pour in the buttermilk and gently fold to combine to form a soft dough.
Transfer dough to a lightly floured surface and shape into an 8" x 6" rectangle (about 2" thick). Cut into 6 squares and place each square on the prepared baking sheet, leaving 3" between each square. Bake until the biscuits are puffed and cooked through, about 20 minutes. Meanwhile, in a small saucepan, melt remaining 6 tablespoons butter in a small pan. Mix in the honey and remaining 1 tablespoon of rosemary. Brush the honey/butter mixture over the hot biscuits; return to the oven until golden brown, about another 10 minutes. They are amazing served warm.
Notes
https://www.butterlovescompany.com/2016/01/05/rosemary-honey-buttermilk-biscuits-recipe/
butter loves company | jenna larsson