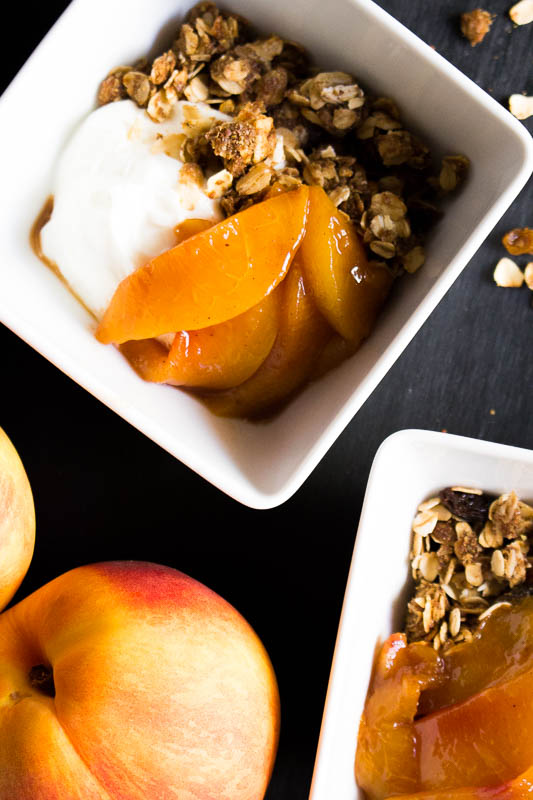 Growing up in New England, the first few weeks of fall kicked off my favorite time of year. The sweep of crisp air pushes out the summer humidity as colorful leaves crinkle beneath your boots. This meant soccer season, cider doughnuts, apple picking, and holiday events with friends and family. If you're a holiday season nut like I am, you surely understand the stomach butterflies of excitement that arrive around this time of year.
While autumn in Los Angeles doesn't quite compare to the fall back east—the summer heat seems to stick around through October here—there is one constant of the fall season no matter where you are: fall baking. The warm spices of cinnamon and nutmeg rush in. Apple pie and pumpkin bread are begging to be in your oven, filling your kitchen with an almost tangible comfort and calmness.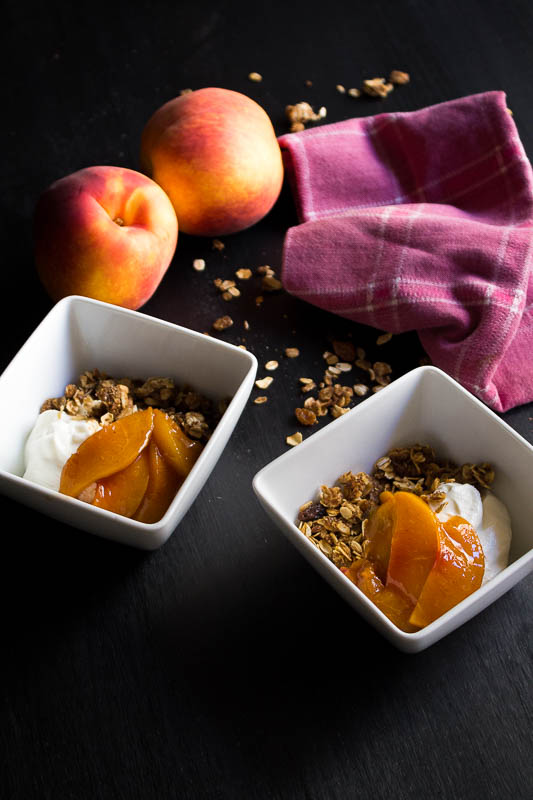 While we hold onto the final official moments of summer (and summer produce) and anticipate the beauty of fall, let's grab a few last peaches from the market and celebrate the two seasons together with this quick peach compote.
This easy recipe uses juicy fresh summer peaches and borrows warm scents of cinnamon and nutmeg from the impending fall to ease you seamlessly from beach days to sweater weather. Simply slice or dice the peaches, simmer, and fifteen minutes later your compote is ready. The result is a terrific sweet, tangy, and spiced topping for morning yogurt bowls or evening ice cream. You could also spread atop toast, perhaps along with some ricotta cheese.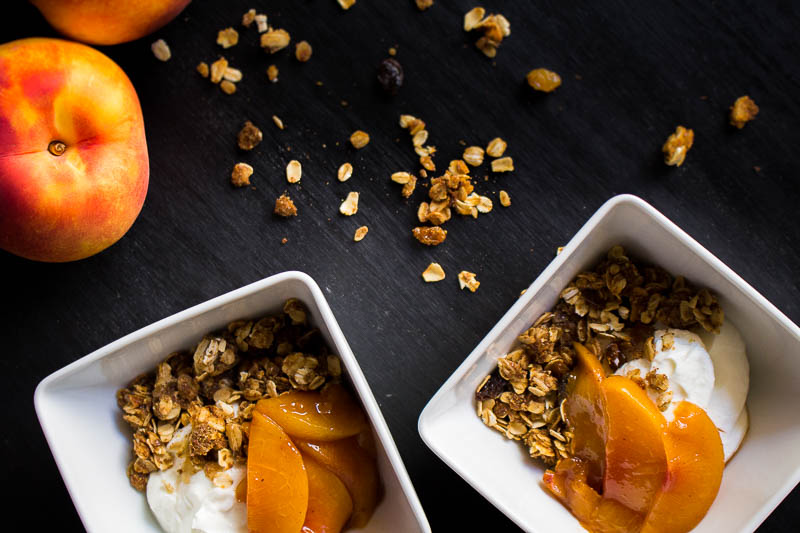 Ingredients
1-pound yellow flesh peaches, peeled and cut into 1/2 inch thick slices or cubes (whichever you prefer)—about 3 small/medium or 2 large peaches
1/4 cup light brown sugar, packed
1/4 cup water
1/2 teaspoon ground cinnamon
1/4 teaspoon ground nutmeg
pinch of salt
1 tablespoon brandy (optional)
Yogurt, granola, or ice cream, for serving (optional)
Instructions
In a medium saucepan over medium heat, combine the peaches, brown sugar, water, cinnamon, nutmeg, salt, and brandy (if using). Cook mixture until liquid is reduced to and becomes a medium-thick syrup, stirring occasionally, about 15 minutes. Serve warm or transfer to a heat-safe container and let cool. Stores well in the fridge for up to 4 days.
https://www.butterlovescompany.com/2016/09/10/quick-peach-compote/
butter loves company | jenna larsson