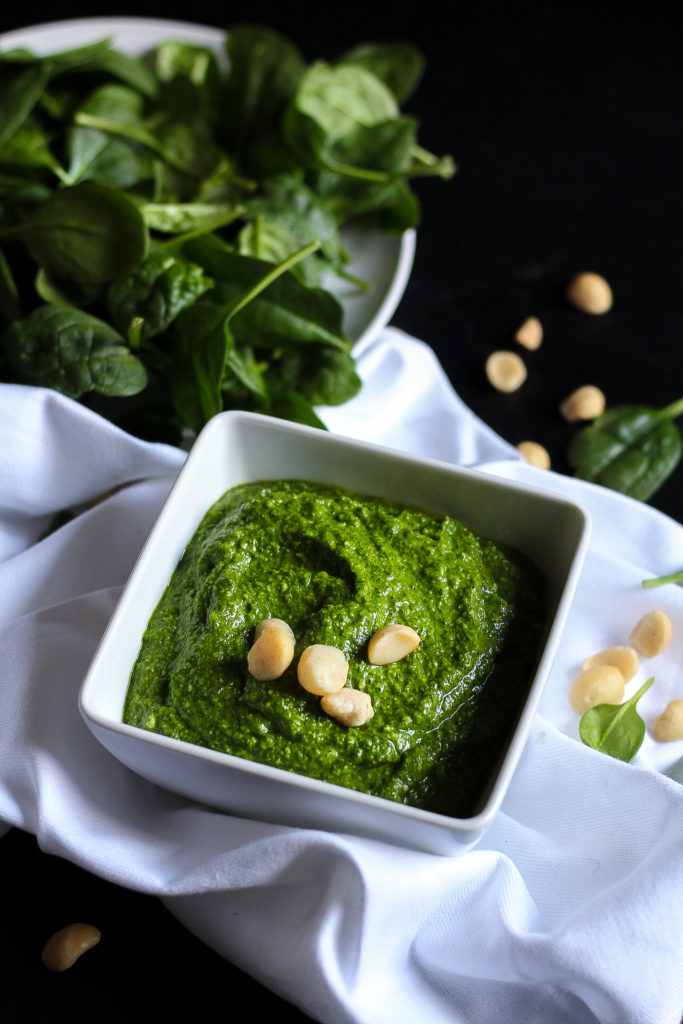 As we jot down our New Year's resolutions and push the leftover holiday cookies and chocolate trees aside—not too far aside, of course—let's take a moment to welcome this healthy, vibrant green spinach pesto to our January tables.
This spinach macadamia pesto is an extremely versatile sauce, perfect for tossing with pasta, drizzling on salads, spreading on sandwiches, swirling into soup—you name it. Super Greg and I chose to serve it with lemon ricotta raviolis (will be sharing that recipe with you soon).
This pesto packs the bright flavor of basil, but with the herb out of its peak summer season, we're punching it up with earthy, leafy spinach. We're also swapping in crunchy macadamias for pesto's traditional pine nut. This swap was born out of having extra macadamia nuts in my freezer (after making these), but is a move we'd certainly repeat.
If pesto is met with as much excitement in your house as it is mine, feel free to add this recipe to your resolutions list: it'll be an easy one to check off!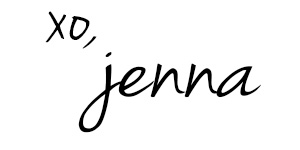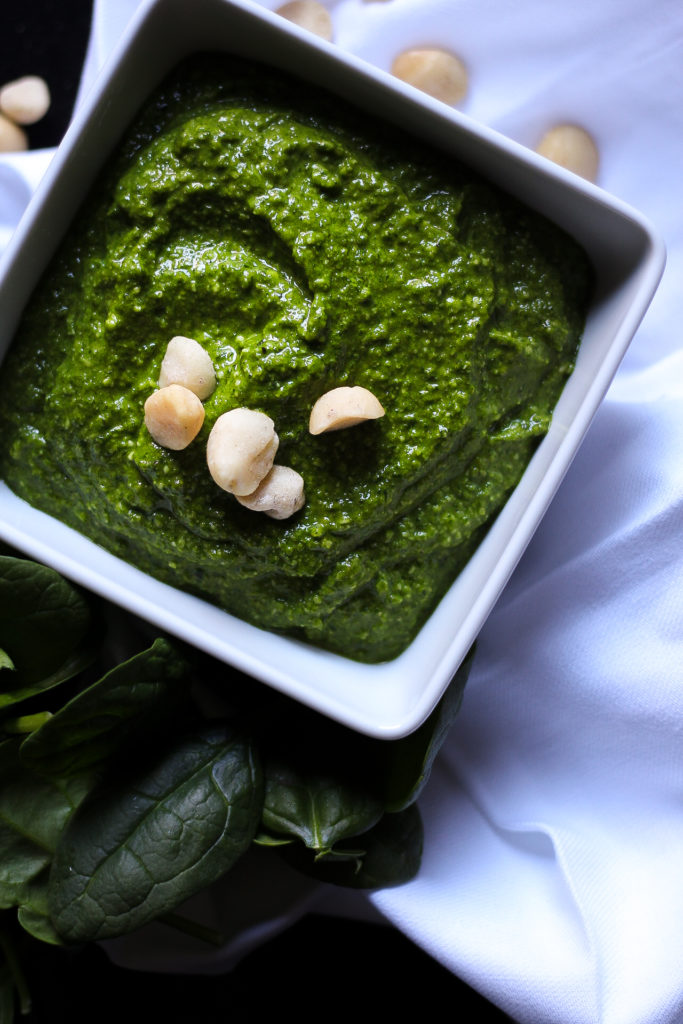 Ingredients
3 cups baby spinach, packed
1 cup fresh basil leaves, packed
1/2 cup macadamia nuts (or other nut you have on hand—get wild!)
1/2 cup grated Parmesan cheese
2 cloves garlic, peeled
1/2 teaspoon salt
1/2 teaspoon freshly ground pepper
1/2 cup extra virgin olive oil
Instructions
In the work bowl of a food processor, or powerful blender, pulse together the spinach, basil, hazelnuts, cheese, garlic, salt, pepper and 1/4 cup of the olive oil until fully incorporated and smooth. Drizzle in the remaining 1/4 cup olive oil and pulse until smooth. Taste and add a dash of salt and pepper if needed.
https://www.butterlovescompany.com/2017/01/06/spinach-macadamia-pesto/
butter loves company | jenna larsson