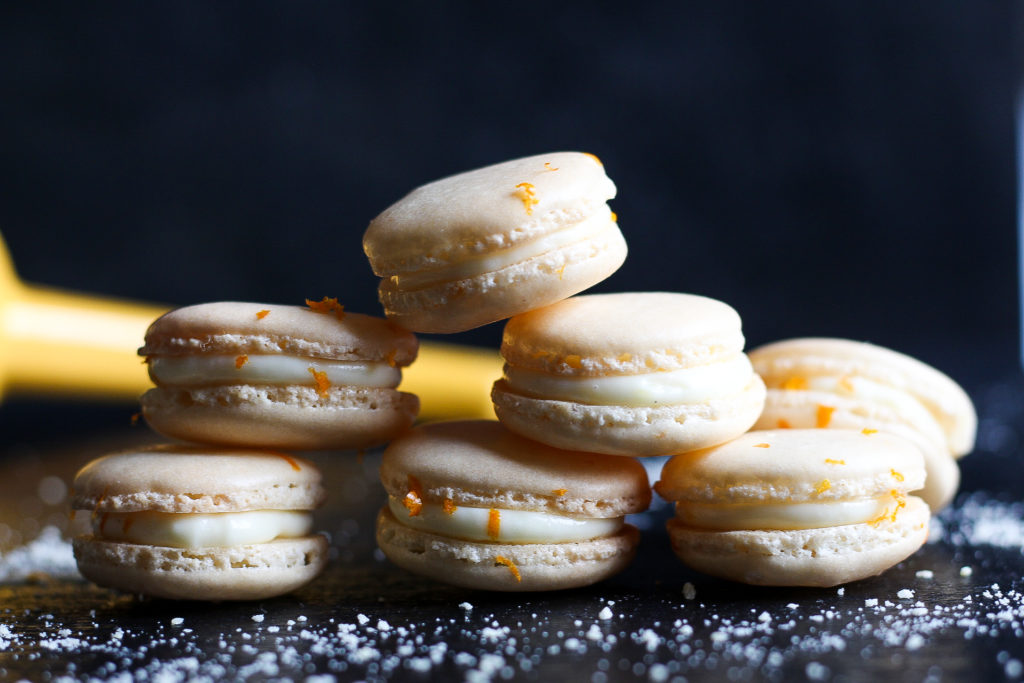 I recently came across a quote reading, "Cooks are superheroes with backwards capes." It warmed my heart. As Supergreg begins a new professional venture in the world of superheroes, and I continue my adventures in the food world, I felt it comforting to read a line that so perfectly rounded out our home. One cape on the back, and one cape on the front!
Where Superman's weakness is kryptonite, and Daredevil flounders amidst overpowering assaults of noise, this cook crumbles at the mere thought of French Macarons. Make no mistake though, I don't consider it a weakness to love these fluffy-yet-somehow-crunchy little delights. In fact, I adore eating the pretty pastel pastries built of almond flour and meringue. The chewy, moist centers sandwiched within lightly crisped shells are basically an edible work of art. The problem is, you see, they can be a bit finicky in the making. I've lost many batches where the batter was too thick or too thin resulting in either empty shells or Hershey Kiss-shaped meringue drops. Stir the meringue too long, and risk a batter too runny. Too short, and you'll end up with a tray of pastries resembling the poo-emoji (whoops!). I ogled at the beautiful macarons I hoped to make, complete with the signature "little feet"—those ruffle-y bottoms on the otherwise smooth shells.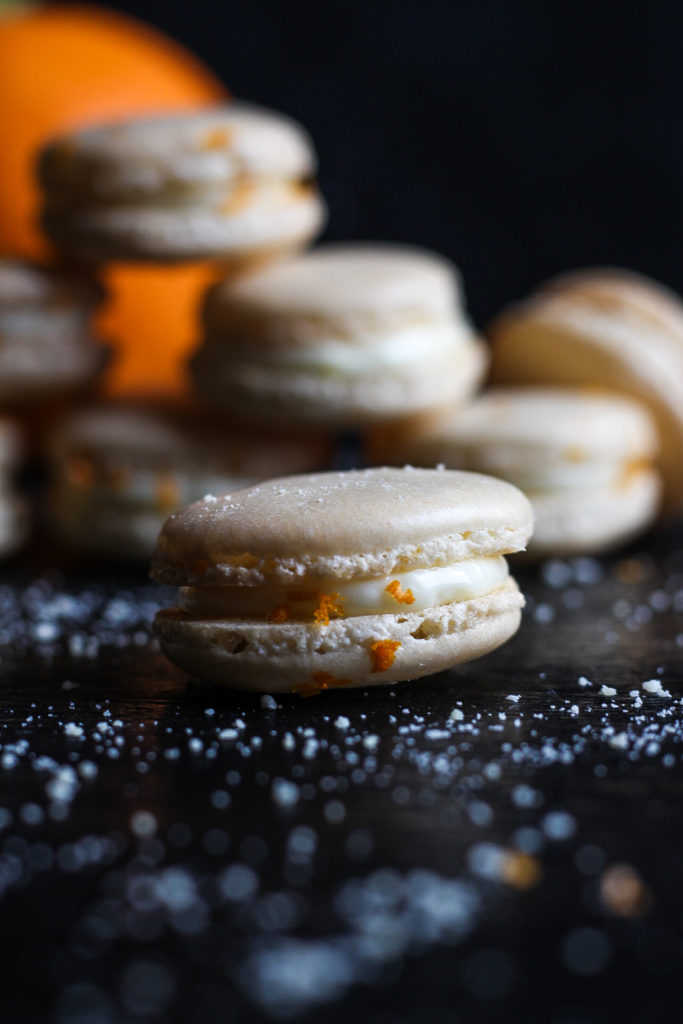 If you've ever experienced a baking kryptonite of your own, I encourage you to keep trying. While I still have a ways to go, I was finally able to achieve feet with this recipe adapted from the base macaron instruction from Serious Eats. Because we are in the heart of citrus season, we brightened it up with a bit of Cara Cara oranges from the Hollywood Farmers' Market. (If you follow along on Instagram, you know it's my favorite weekly stop.) With orange zest in the shells and freshly squeezed juice swirled within a sweet and rich cream cheese filling, these Cara Cara Orange Macarons are ready to save your day!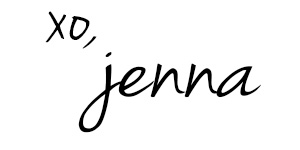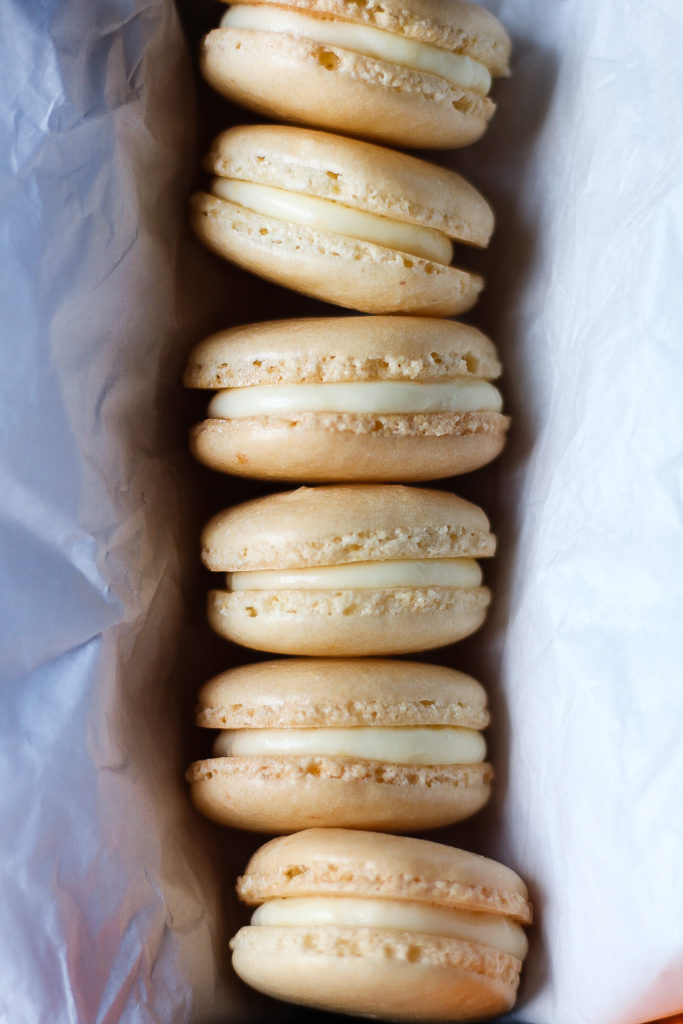 cara cara orange macarons
Ingredients
125 grams almond flour
225 grams confectioners' sugar
100 grams egg whites (from 3 to 4 large eggs)
25 grams granulated sugar
1/4 teaspoon cream of tartar
1 tablespoon vanilla extract
1 teaspoon Cara Cara orange zest (or other orange variety)
Filling:
113 grams (1 stick) unsalted butter, room temperature
113 grams (1/2 cup) cream cheese, room temperature
125 ml (1/2 cup) fresh squeezed Cara Cara orange juice (or other orange variety)
zest of an orange
66 grams granulated sugar
1 teaspoon vanilla extract
Special Equipment: piping bag with round tip
Instructions
In the bowl of a food processor, pulse together the almond flour and confectioners' sugar for about 30 seconds. Sift into a clean bowl. (Re-pulse and re-sift any pieces that don't fall through the sieve the first time. Toss any pieces that don't fall through after the second round.) Set aside.
In the bowl of an electric mixer fitted with the whisk attachment, whip the egg whites on medium speed until frothy. Add cream of tartar and then, with the mixer on low speed, gradually pour in the granulated sugar. Turn the mixer up to high speed and whip until the meringue forms firm, glossy peaks, about 5 minutes. (You can test this by turning off the mixer and lifting the whisk—meringue should stick on the whisk with sturdy peaks.). Add the vanilla and orange zest and whisk on high speed just to incorporate.
Gently fold the almond mixture into the meringue with a rubber spatula, scraping around the sides and bottom. Continue folding until you can drop a dollop of batter into the mixture and it dissipates back into the mixture in between 30 and 60 seconds. Note: on each fold, the mixture will become runnier so be careful not to over mix.
Center an oven rack in the middle of the oven, preheat oven to 300°F, and line 2 cookie trays with parchment. Using a pastry bag fitted with a small, round tip, pipe 1-inch circles of the batter onto prepared, leaving 1 1/2 inches between each. Tap the trays hard on the counter repeatedly to smooth out the tops and eliminate air bubbles. Bake trays one at a time for approximately 18–20 minutes each, until the tops are set and you can cleanly release a test cookie from the parchment. Cool completely on the trays before removing.
Meanwhile prepare the filling by combining the sugar, orange juice, orange zest, and orange extract in a small saucepan over medium heat. Allow to simmer for about 5–7 minutes, until it becomes a thick syrup. Cool completely. In the bowl of an electric mixer, whisk together the cream cheese, butter, and vanilla extract. Add the cooled syrup mixture and mix to combine.
Pipe or spread the filling onto the insides of half of the cooled cookies and sandwich it with the other half. Macarons keep well for a week-or-so in a sealed container in the freezer. They're actually best after they've had a day or two to chill versus right when you make them. Bring to room temperature before serving.
Notes
https://www.butterlovescompany.com/2017/02/09/orange-macarons/
butter loves company | jenna larsson
Looking for another citrus season recipe? Check out this lemon loaf with lavender glaze.