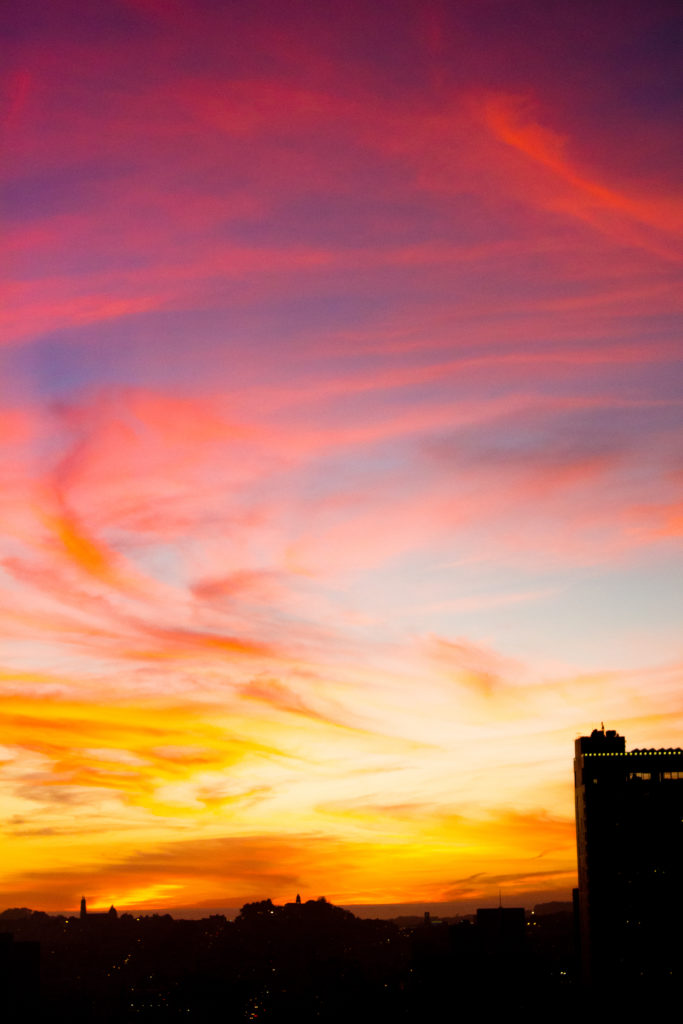 We signed off at work, loaded the car, and began our journey upstate. It was late on a Friday, and we would have just 48 hours in San Francisco for our Valentine's Day getaway, so we opted for the most direct route from Los Angeles. It's not the most scenic of options—that would be the 10-hour trek up the Pacific Coast Highway—but the drive up the 5 would get us to the city by the bay hours earlier.
I had been once before, many years ago, but this would be my first visit as an adult—and Greg's first at all—and we were so excited to explore the colorful city together. We both love adventuring and tend to overbook our travel itineraries (Okay, that is mostly me—but there is so much I want to see and eat!). Here's a glimpse at some of the highlights from our 2016 Valentine's weekend in San Francisco, in case you're planning a trip of your own!
Haight-Ashbury District: Known for its history as the epicenter of hippie counterculture in the 1960s, the Haight-Ashbury District is a time capsule of vintage shops, music nostalgia, casual coffee cafes, and herb shops amid colorful Victorians. We popped into Maven on Haight Street for brunch and its highly recommend fresh open-air atmosphere and laid-back vibe. The menu was trendy, but without force and the food and cocktails, and staff, were terrific.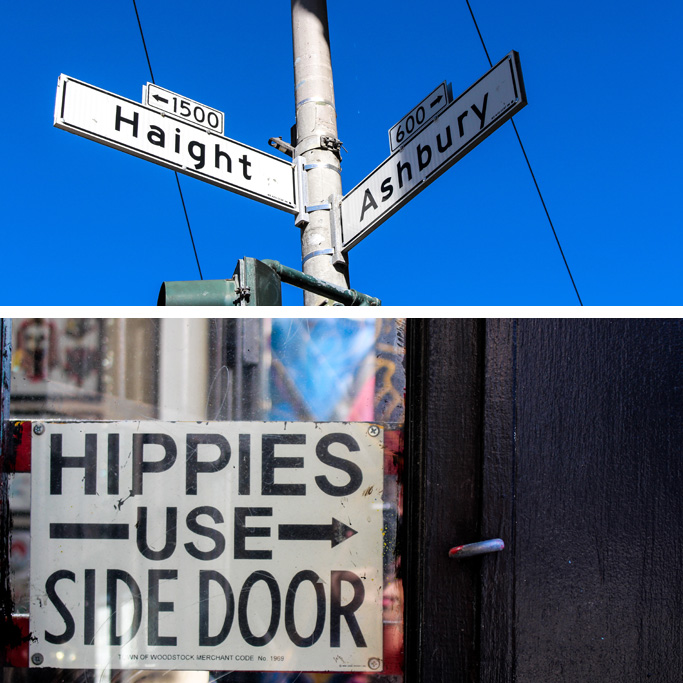 Painted Ladies: Right around the corner, we stumbled across the famous Painted Ladies, the ornate line of homes made famous in the Full House intro. We made a quick photo-op stop here to catch up with Danny Tanner, Uncle Jessie, and Michelle and then we ventured uphill further (this time by car) to get the "best view of the city."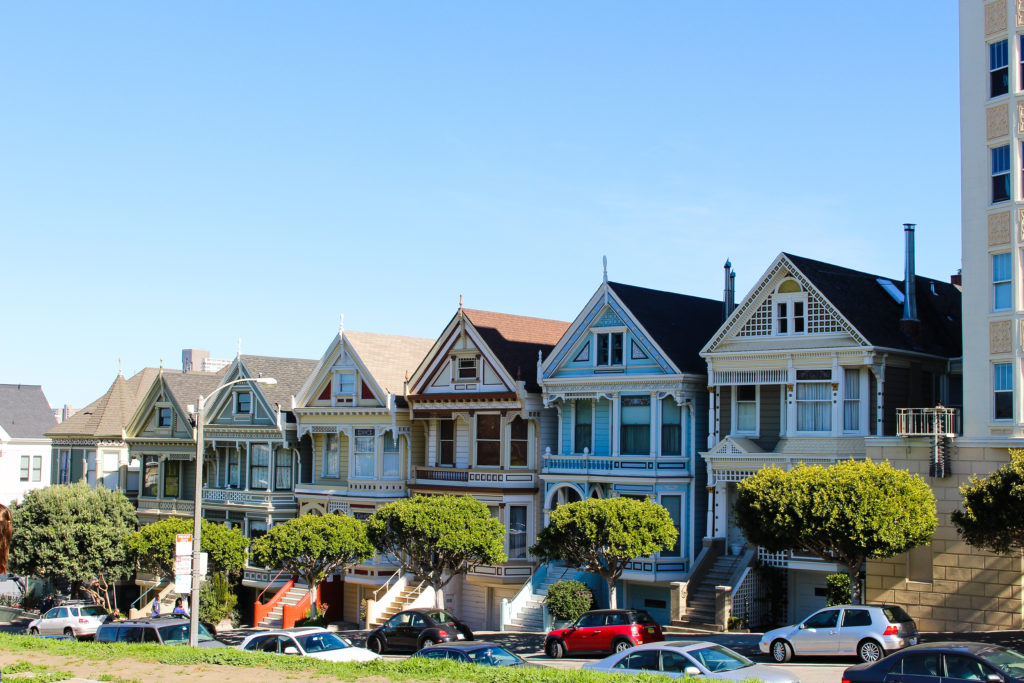 Twin Peaks Summit: After a quick, yet curvaceous drive up to the peak, we were greeted with stunning 360° views of San Francisco and surrounding areas. From here you'll see the bridges, streets, skyline, fog, and lush greens across the bay and wonder why your photos look like you were standing in front of a 2D print of the city. I won't spoil the view by showing you a photo here but I really encourage this stop!
Liholiho Yacht Club: This bustling restaurant serves up fun Hawaiian food with Indian and Chinese twists. The feel is hip but unpretentious with possibly one of the most interesting menus I've encountered. Standouts were the ahi poke (duh.), beef ribs with kimchi and miso butter, and fried rice complete with homemade SPAM. And for dessert you must, must, must get the Baked Hawaii: a rendition of a classic baked Alaska, this time with caramelized pineapple ice cream and vanilla chiffon.
Mr. Holmes Bakehouse: We woke up early on day two to head directly to this SF sweets spot famous for its muffin croissant hybrid, Cruffin, and highly Instagrammed "I Got Baked in San Francisco" neon sign. We pulled up before 8:00am and encountered a very intimidating line wrapped around the corner of the small bakery. We stuck it out, and lucky for us, were within the last few people lucky enough to get the Cruffin of the day—Strawberry Chocolate—before they sold out. Also nabbed a few doughnuts, which both of us actually enjoyed even more!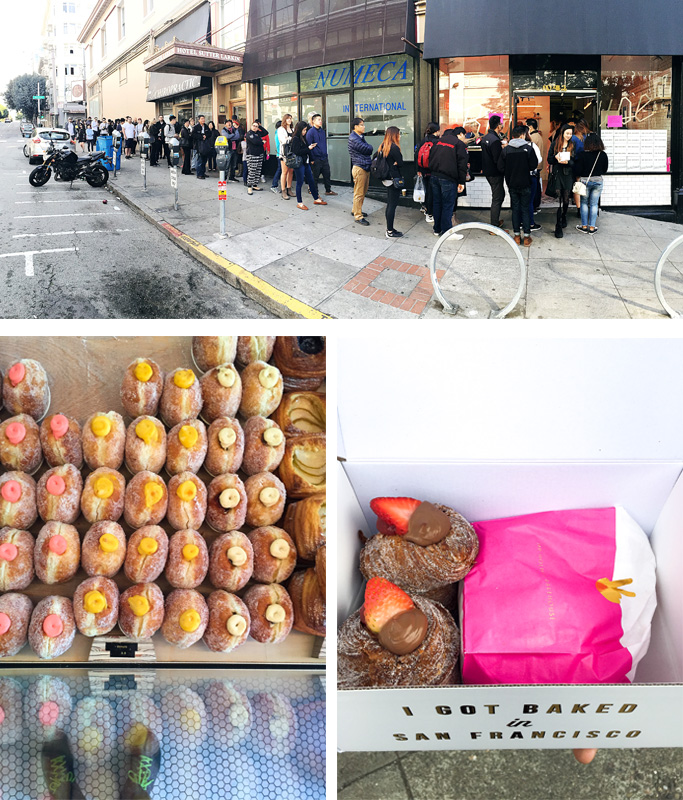 Dim Sum in Chinatown: Apparently, San Francisco has the oldest Chinatown in North America and some say the largest outside of Asia, so we definitely wanted to check it out. After a couple museum and shopping stops, we settled in for dim sum and stuffed ourselves silly with shumai. You must get dim sum in Chinatown if you visit!
Foreign Cinema: This indoor-outdoor eatery in the Mission District spews romanticism between the sparkling bulb string lights illuminating its patio to the black-and-white film projected in the courtyard while you enjoy the California fare with a cocktail. They even offer a martini-for-two called "Me & My Gal" and word on the street is they serve a killer brunch.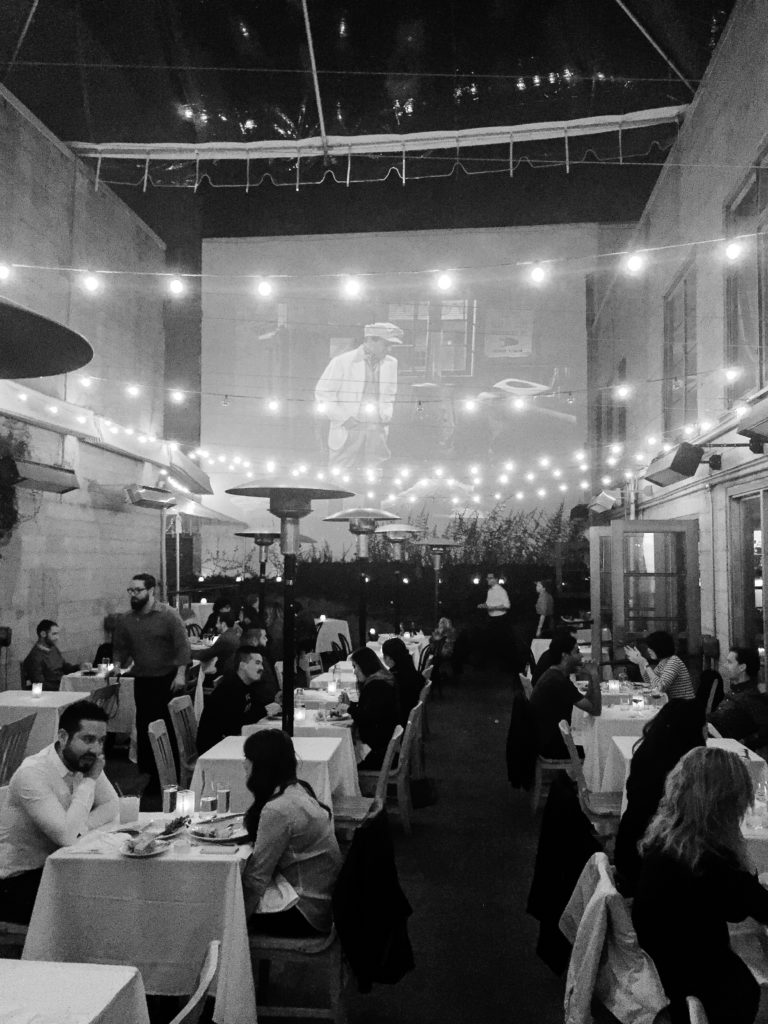 Alcatraz: A visit to the historic maximum-security federal prison is a must on your SF trip. It was particularly a must for us as Greg has an incredible fascination with prison. That is, in terms of learning about it via MSNBC's Lockup. After a short ferry ride to the small island it sits atop, you'll walk through the prison learning about it's infamous tenants and may even find yourself behind bars. Note: you have to make a reservation for a tour ahead of time so plan ahead!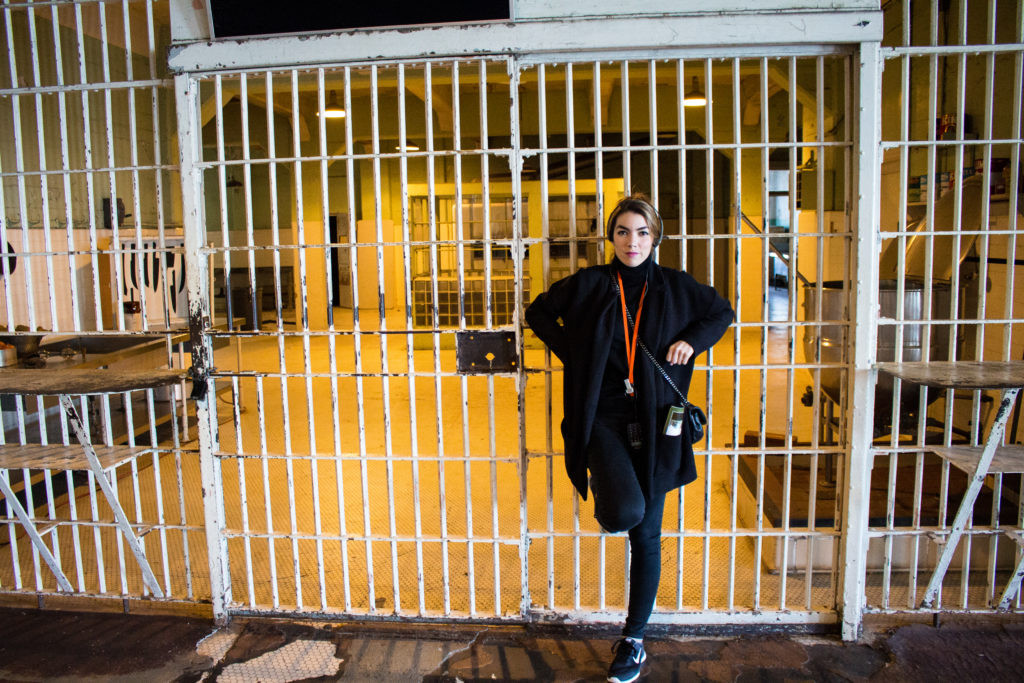 The Ferry Building: Pop over to the Ferry Building for shopping, a bite to eat, or an afternoon libation. The massive indoor market houses dozens of merchants from specialty foods, bakeries and ice cream shops, to kitchenware, wine shops, fish sellers, and restaurants.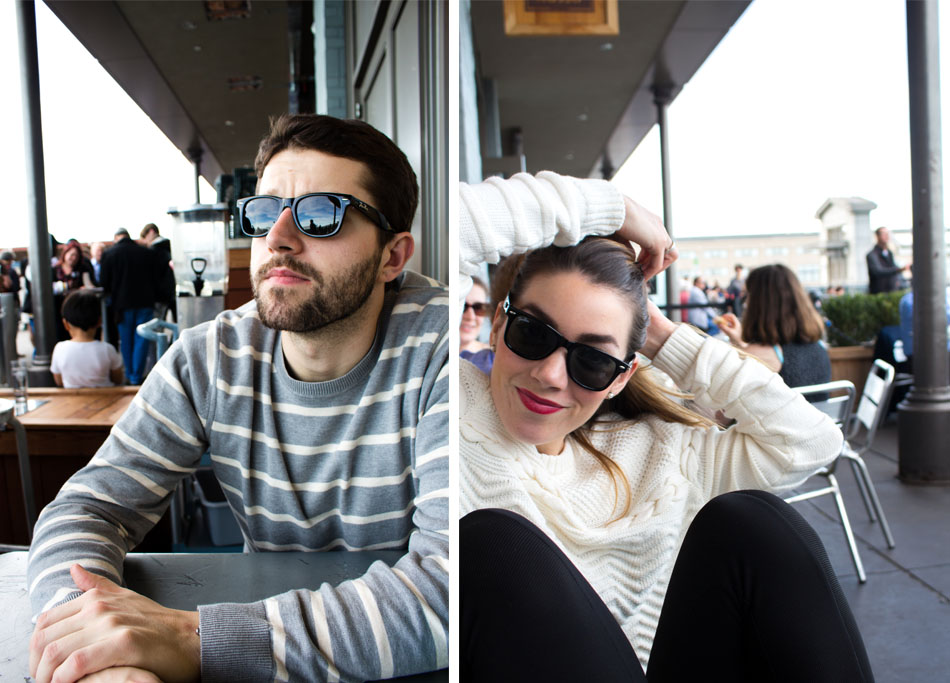 Fisherman's Wharf to Ghiradelli Square: Stroll through the famous and touristy Fisherman's Wharf for a busy hub of seafood and crab stalls, fishing boats, and sunbathing seals. You'll smell the chocolate fumes as you approach Ghiradelli Square, the former chocolate factory turned retail shop and eatery. Truth be told, we didn't spend much time around this area because it is pretty densely congested with tourists, but great to see via an afternoon stroll.
The Buena Vista: Right near Ghiradelli Square, on the corner of Powell and Hyde next to the cable cars is The Buena Vista, a restarant/bar famous for its Irish Coffee. Definitely stop in for the strong hot beverage or simply to watch the bartender pour up about a dozen Irish Coffees at once. They have it down to a science!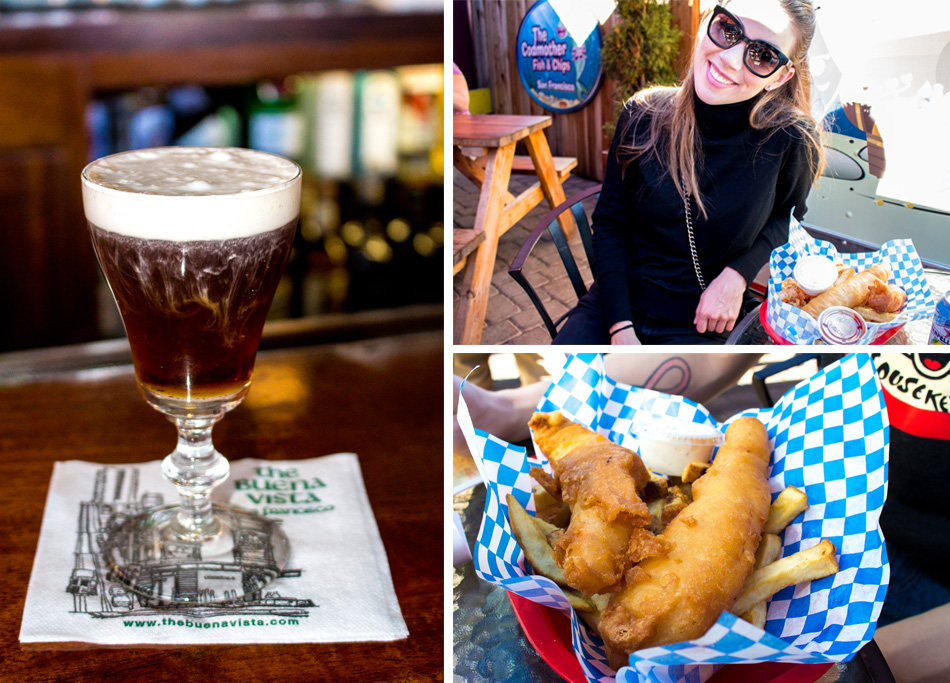 Golden Gate Bridge: We made the obligatory windy drive down the famously crooked Lombard Street and then hit the road for our journey home to LA but not before photo ops of the Golden Gate Bridge of course. On the city-side you can stop by the beach for the view and once you cross the iconic red bridge, there's another look-out point where you can capture the SF skyline as well. The landscape is incredible.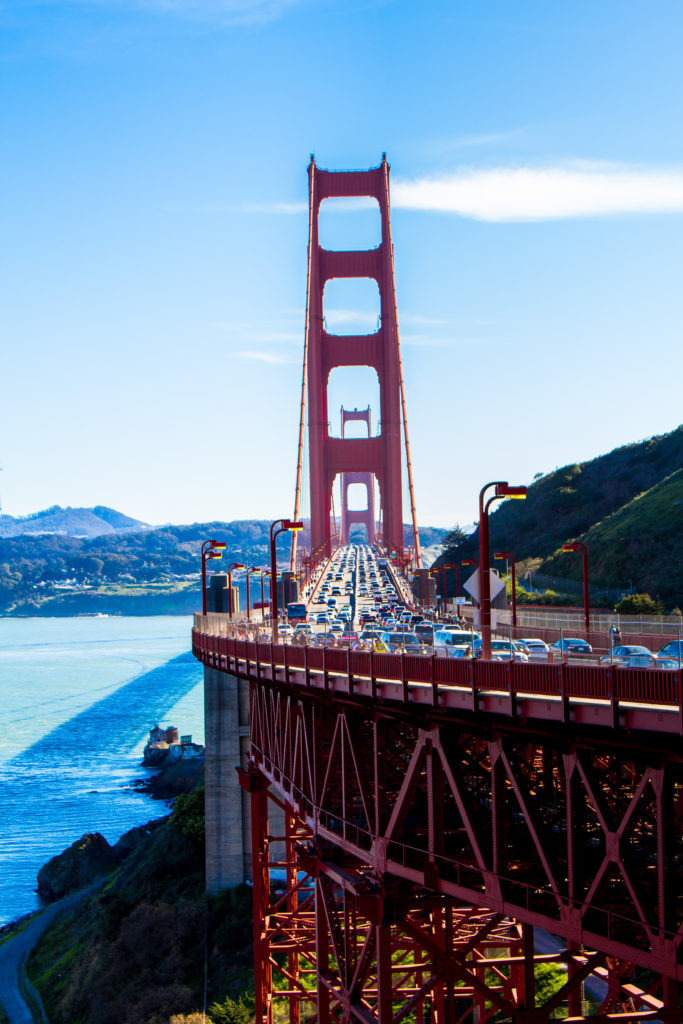 We jam packed our long weekend but it was an incredible time eating and exploring the city. Our hearts and stomachs were full. I hope this helps you as you plan your own SF adventures. There's so much you can do within a long weekend trip. Let me know if you hit any of these spots or if there are places we should hit on our next trip!