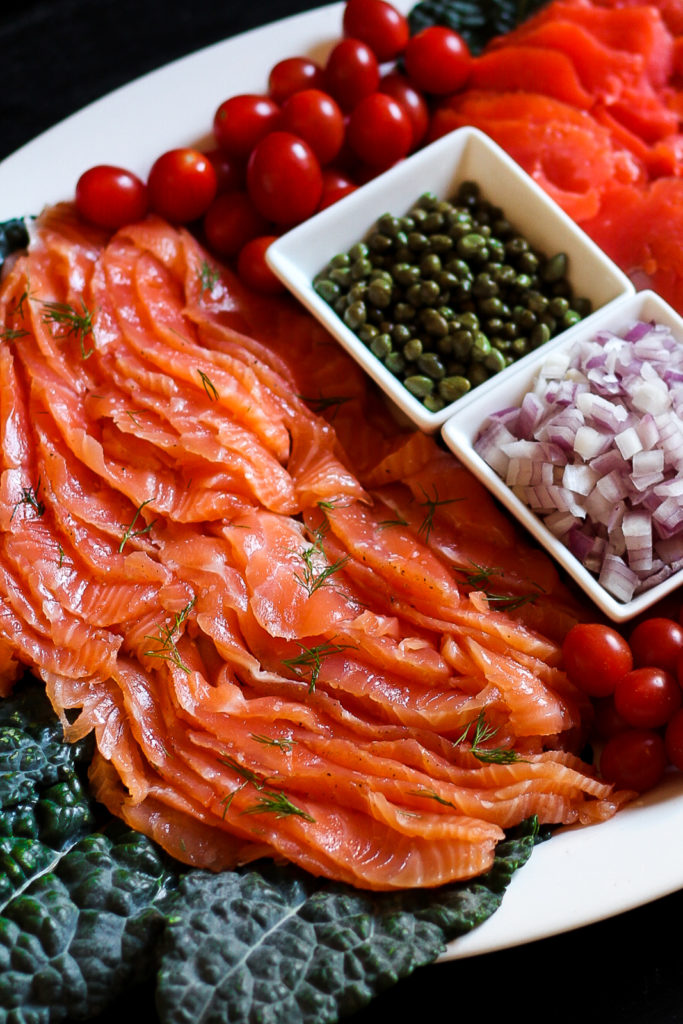 Ever since I can remember, gravlax have been a staple on my family's holiday table. No matter what the occasion, they've always been a sure sign of celebration. A magnet for cousins and friends to gather 'round and share their latest updates and adventures. Grab a piece of toast, slather it with a dill or horseradish sauce, sprinkle that with sharp diced red onions, and dot it all with salty capers. Grab a teeny fork and peel away a slice or two of dilled gravlax to lay on top. With the comfort of family around, you take a big bite of your toast. Ah, yes. It'll be a fun day.
While seemingly complicated, gravlax—originally from Scandinavia—are actually a breeze to make yourself. All it takes is fresh salmon, a few seasonings, and a day or two for them all to meld together. You'll need salt as the cure, and then my mom always supplements with a combination of light brown sugar, dill, and coriander. She often uses lemongrass as well, but fresh lemongrass can be hard to come by so for the sake of this recipe, we'll omit.
Wondering the difference between smoked salmon and gravlax? Gravlax are salt cured with spices (not cooked or smoked) and smoked salmon is either cold or hot-smoked—often resulting in a firmer, flakier texture. The Huffington Post delves a little deeper in this article.
Though salt-cured, because the gravlax are not cooked, you'll want to make sure you start with the freshest salmon. Great accompaniments are bagels and cream cheese, dill sauce (even a quick mix of dill, Greek yogurt, lemon, salt and pepper), and horseradish.
So, as promised, here is the recipe for homemade gravlax, one of my favorite things. Hope you enjoy!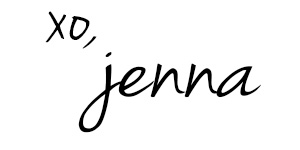 Ingredients
2 lb salmon filet, skin on, deboned
1/4 cup coarse sea salt
3 tablespoons light brown sugar
1 tablespoon fresh ground black pepper
1 tablespoon ground coriander
1 bunch fresh dill
1/4 cup vodka
Instructions
Lay plastic wrap over a baking dish that will fit nicely in your fridge. Set nearby.
In a small bowl, mix together salt, brown sugar, pepper, and coriander.
On a cutting board, cut salmon in half lengthwise and turn so the skin side is up. Sprinkle a fourth of the salt mixture over the skin of one half of the salmon and place that piece skin side down in the prepared baking dish and rub the salmon flesh with a fourth of the salt mixture and top that with the fresh dill, and pour the vodka over the top of that.
Sprinkle the remaining salt mixture over the flesh of the remaining half of the salmon. Place over the salmon in the dish, skin side up (the salmon skin sides should be outside, with the flesh sides in the inside, dill nestled between them). Top with the final fourth of the salt mixture. Fold the plastic wrap snuggly over the entire salmon. Wrap a second sheet of plastic wrap around the salmon if needed to seal tightly. Place in the refrigerator and top with a heavy object like a brick or a few heavy cans of food (this pressure will help draw the moisture out of the salmon).
Refrigerate fish for 24 to 48 hours, turning every 12 hours. I tend to like the texture after 36 hours. To serve, separate the filets, and quickly yet gently rinse off the salt mixture and dill. Cut into very thin slices on a diagonal with a sharp knife.
https://www.butterlovescompany.com/2016/12/29/homemade-gravlax/
butter loves company | jenna larsson