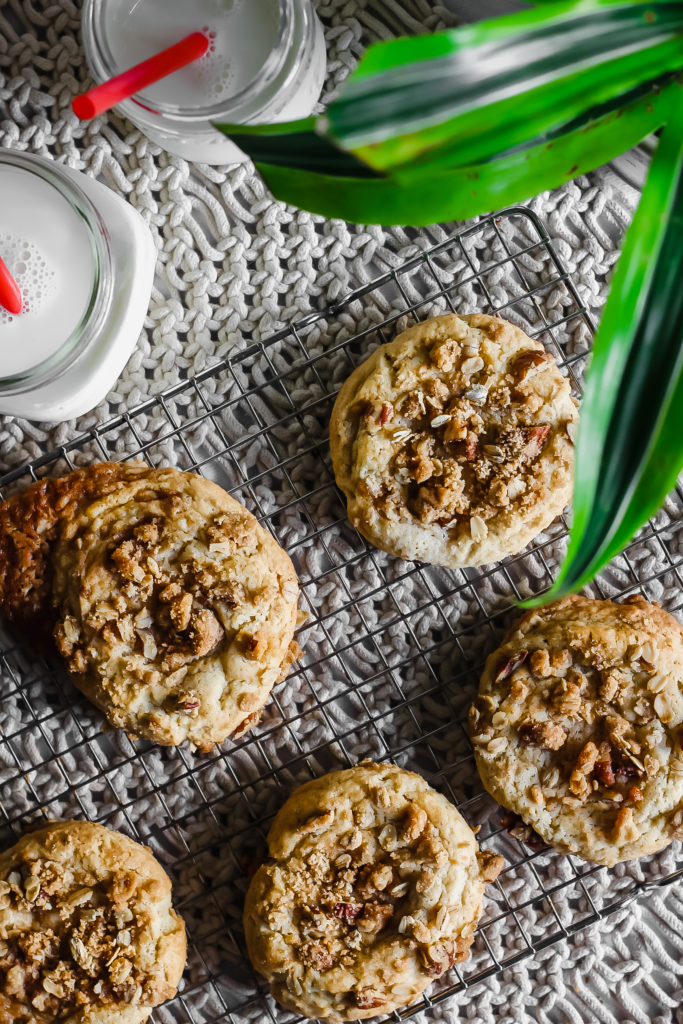 If you enjoy coffee cake then you will LOVE this recipe for coffee cake cookies. These cinnamon streusel topped cakey cookies are a perfect dessert-y breakfast treat in portable form.
Greg has been bugging me to make coffee cake over the past couple weeks and, since I have been on a serious cookie kick—particularly with the holiday season upon us,—I figured why not combine the two for a breakfast ready coffee cake cookie?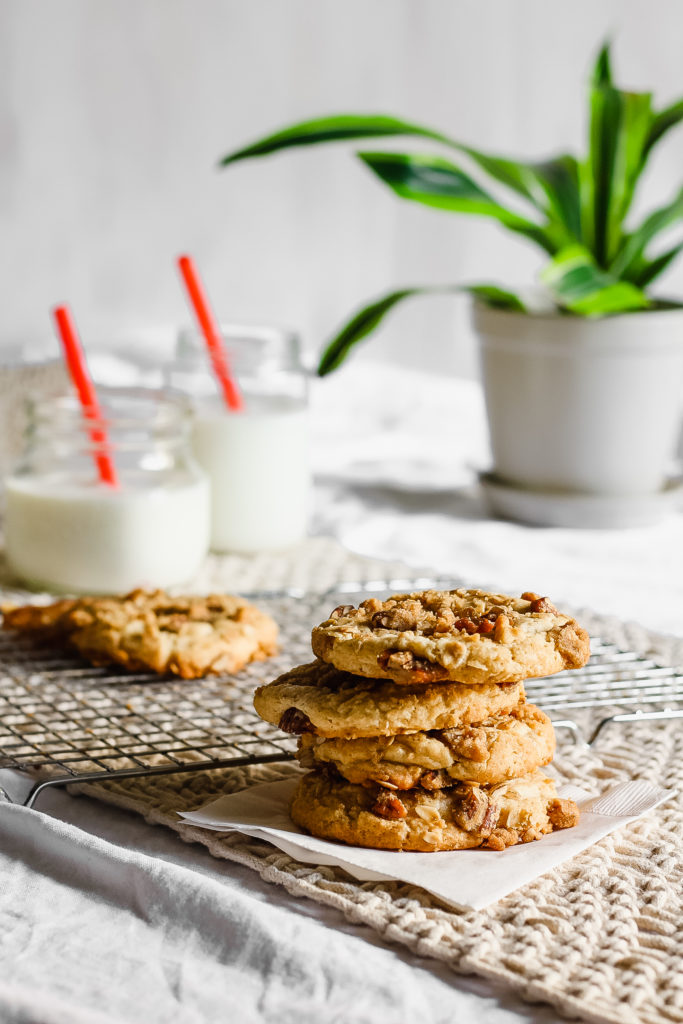 Coffee cake is known for its warm cinnamon spiced flavor and, if you ask me, the best coffee cakes also include an ample amount of streusel, either tucked within the dough's layers or generously crumbled on the cake's top. Bakery-style coffee cake can often be associated with having a moist and dense crumb and a savory subtly identifiable tang. This is thanks to the addition of something like buttermilk or sour cream. To replicate the creamy tang these ingredients bring to traditional coffee cake recipes, without adding too much moisture, I turn to one of my favorite things in all the kitchen: cream cheese. Add a bit of cheese and a dash of cream of tartar and you'll bring the signature tang and cakey texture of the morning bread to your cookie scoops.
If you are expecting holiday guests, these are a nice option to set out with the morning coffee. They are just as good on the regular, when you need a grab and go bite to accompany your coffee or tea.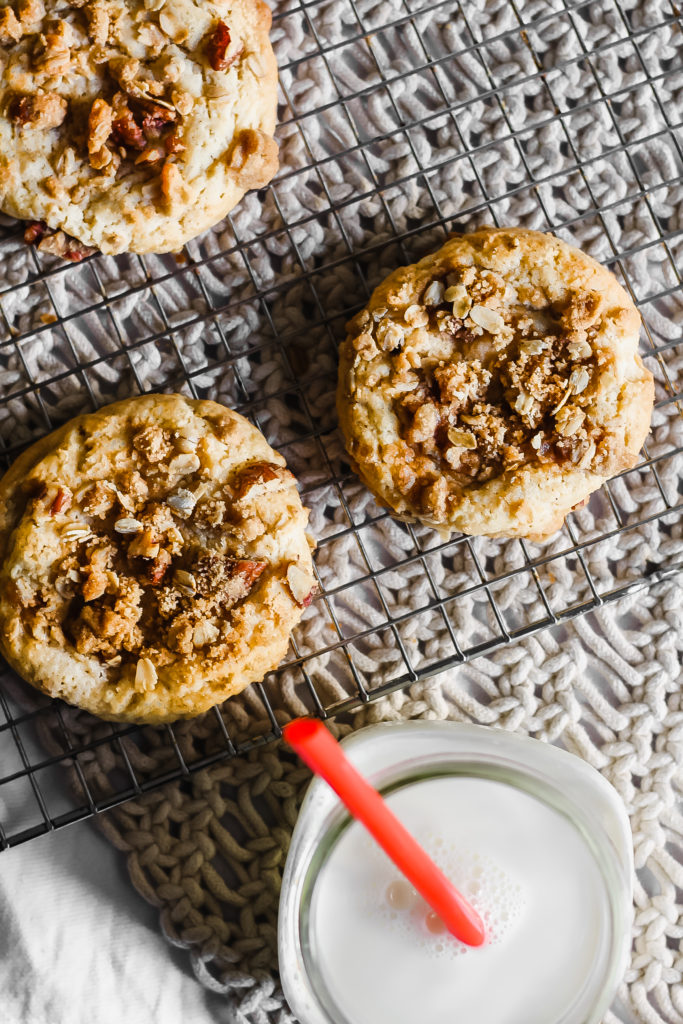 One tip to this recipe is to prepare the streusel first and store it in the refrigerator or freezer while you prepare the cookie dough. In order to get the streusel to stay on top of the cookie it is important to scoop the dough and then flatten slightly to create a surface for the streusel to stick to when the cookies expand in the oven. Feel free to adjust the streusel to your preference. This one includes oats and pecans, but those could simply be omitted if you prefer. One small note: if you have big clumps of butter in your streusel they will spread as the cookie bakes, so try to keep the butter bits to about a pea-sized to smaller so that it really clumps up with the flour and sugar.
I also can't stop thinking about how good an ice cream sandwich would be with these cookies wrapped around coffee ice cream. Doesn't that sound great? Please someone make that and let me know how it is so that I can live vicariously through you! Or if you stick around it's more than likely that you'll see that recipe coming soon since I really am craving it now.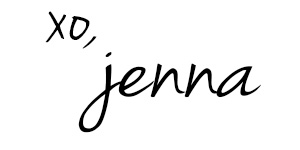 Ingredients
2 cups all-purpose flour (10 ounces)
1 teaspoon cream of tartar
3/4 teaspoon baking soda
1/2 teaspoon table salt
1/2 teaspoon cinnamon
1/4 teaspoon nutmeg
3/4 cup (1 1/2 sticks or 12 tablespoons) unsalted butter, at room temperature
1 cup granulated sugar (210 grams, 7.35 ounces)
1 large egg, at room temperature
1/4 cup full fat cream cheese
1 tablespoon vanilla extract
For the Streusel:

3/4 cup sugar
3/4 cup flour
1 tablespoon vanilla extract
1 1/2 teaspoons cinnamon
1/4 cup butter, softened
1/4 cup chopped pecans
1/4 cup old fashioned oats
Instructions
Prepare the Streusel: In a small bowl, mix all ingredients until the butter is incorporated and the crumble forms pea-sized bunches. There may be some lose of oats or sugar, but most should be sticking to the butter. Set in the refrigerator or freezer while you prepare the cookies.
Make the Cookies: Preheat the oven to 350°F and line two cookie sheets with parchment paper. Set aside.
In a medium bowl, whisk together the flour, cream of tartar, baking soda, salt, cinnamon, and nutmeg. Set aside.
In the bowl of an electric mixer fitted with the paddle attachment, cream the butter and granulated sugar until fluffy, about 4 minutes. Add the cream cheese and egg and mix to thoroughly combine, about 3 minutes. Mix in the vanilla.
With the mixer on low speed, gradually add the flour mixture to the butter mixture and beat until just incorporated.
Scoop out heaping tablespoons of the dough, rolling them in your hands to create smooth balls, flatten slightly into discs and place each disc onto the prepared cookie sheets leaving at least 3 inches between each. Top each with a generous portion of the prepared streusel and bake for 16 to 18 minutes or until the edges are golden and the centers are just set. Allow to cool on the baking sheets for 5 to 10 minutes before transferring to a wire rack to cool completely.
https://www.butterlovescompany.com/2017/12/06/coffee-cake-cookies/
butter loves company | jenna larsson